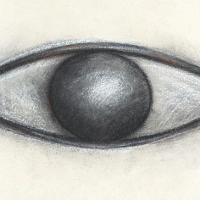 Exhibition: Drawn by Head, Thought by Pencil or Something Else (Narysowane głową, pomyślane ołówkiem albo czymkolwiek)
Drawing is the oldest language of art and the most direct record of artists' thoughts, ideas and visions. For a long time it was treated primarily as a preliminary notation, a sketch for the formation of concepts ultimately expressed in graphics, painting, sculpture, multimedia, design, or architecture. Although the long history of art features many outstanding artists for whom drawing turned out to be an important, if not the most important means of expression, it was not until the second half of the 20th century that it was recognized as a language in its own right. Its autonomy was unequivocally sanctioned in 1977, when the world's largest review of current art, Documenta VI in Kassel, included an extensive drawing section (Handzeichnungen). The work on display, by more than two hundred artists, represented various categories of drawing. This was a manifestation of the multiplicity of drawing structures and grammars and of the radical freedom in the selection of drawing tools and surfaces.
The exhibition Drawn by Head, Thought by Pencil or Something Else, consisting of 34 works by artists from various parts of the world, is the first in a series of presentations dedicated to drawing. Making references to the wide spectrum of drawing presented several decades ago in Kassel, it is a reminder of the autonomy of drawing and highlights its topicality.
curator: Jarosław Kozłowski
cooperation: Natalia Brandt, Andżelika Jabłońska
4 June 2020 - 20 October 2020

open Thursdays, 12 noon - 5 pm*

* on other days by request: archiwumidei@gmail.com
materials made available by the organizer: Archiwum Idei