We are young
Two reasons make My Name Is Poznań a truly remarkable album in the eyes of Poznań residents. Released in late March and branded with the logo of the widely-known Kayax label, the album is not only a unique compilation of premiere songs by thirteen young, talented Poznań bands and performers, but also compelling evidence that the capital of the Wielkopolska region is teeming with high-quality, exuberant, fresh, and diverse music.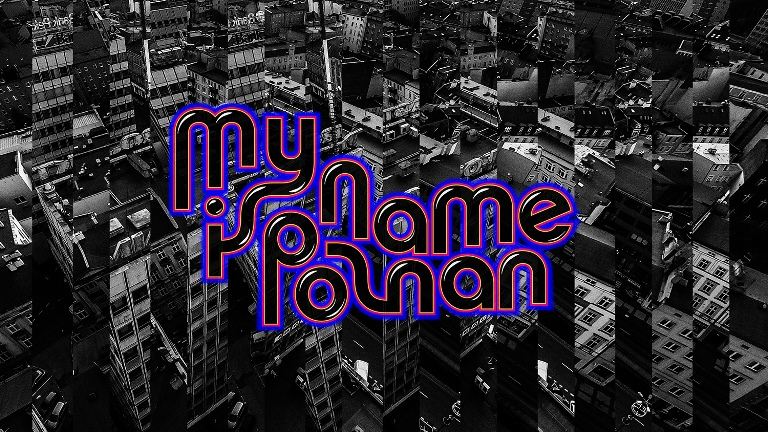 As emphasised by Michał Wiraszko, the project's initiator and producer and the leader of the popular rock band Muchy, My Name Is Poznań was intended to offer a snapshot of Poznań's young music scene, which, despite the ongoing pandemic and social crisis, seems to run stronger than ever. "The idea of this compilation had been brewing in my head for quite a while. It may well be that it took the pandemic for us to muster the energies and find the tools we needed to give it a deeper meaning. The plan was simple: provide ambitious young artists, mostly debutants, with an opportunity to get noticed and reassure them it is worth their while to chase their dreams, even when the times are tough", says Wiraszko replying to a question about what inspired him to pursue the project.
Interest in the campaign exceeded all expectations of the people in charge of the album. "Our jury, made up of many journalists and music scene boosters, found it hard to select the "lucky thirteen" from among more than 250 submissions. At least 25 superb songs could easily have been included in the album, but the rules were relentless. Those who finally made it to the album are artists prepared to work both on stage and in a studio. Even today, these artists are the ones who define the sound of Poznań and are most likely to form the core of our music scene in the coming years", explains Wiraszko. Note that, during their recording sessions, the artists received support from a real dream team of musicians comprised of Piotr "Emade" Waglewski, Marcin Macuk, Paweł Krawczyk, and Marcin Bors.
My Name Is Poznań features tracks from bands and performers representing a wide range of styles from rock to pop to a host of alternative genres. With so much going on in the album, it takes many listens to fully grasp and absorb it all. The journey through the music of young Poznań artists starts with a grotesque and unique vision of the city's billy goats wearing masks from a debuting rapper known by his stage name Aleksanderr. What follows is not your run-of-the-mill boring city tour, but rather a set of emotional musical notes on dreams about escaping, hope and the willingness to fight. Some of these were expressed in a harsher tone, as in the case of the bands Niemoc and Syndrom Paryski, while others were set a moody acoustic style, an example of which is Youth Novels, who purvey their own ambience, and Paula Kowalak, who sings in the good old spirit of Americana.
The compilation offers a true festival of strong female vocals, some of which paint an exciting ironic picture of "the brave new world of tech entrapments". And although both Iza Rekowska from the post-punk Izzy And The Black Trees, and Iwona Skwarek, previously of the duo Rebeka, today leading the all-female band Shyness!, have long played a prominent role on the music scene, and not only locally, it is in this album that they surprise their audiences more than ever. Bravely battling against them in this non-violent duel of charisma and creativity are male members of the MNIP group, including the singer and guitarist Bobkovski, who portrays Poznań of the 1980s reminiscent of the Papa Dance band, and the post-rock Hurry, Eskimo, who excel in the still fashionable lo-fi.
My Name Is Poznań dwells on loneliness, and especially the kind that young people often experience even in the biggest crowds. A good example of this is the piece Szklani Ludzie (Glass People) by Gra Sów, which is also in the album. "It's a song about shyness and getting lost in a big city. It says that even if you get the sense that you are invisible, somebody will come along eventually for whom you will be all important", says the band's leader, Kamil Meler. This desire for human contact is also expressed by the equally moving alt-rock song by Happy Pills and the accompanying Peter J. Birch. Especially that the circumstances in which the song was made show how a purely musical relationship can transform into a bond that extends far beyond the confines of a recording studio. "We should record something together sometime" is what two musicians often say to each other over a glass of beer. Except they rarely follow up on it. The pandemic has wreaked havoc with Peter's concert schedule prompting him to record his idea for our joint Another Rainy Story. This was the first time in a long time we were in a studio together and we enjoyed it thoroughly. The recording with Peter looks like a start of a beautiful friendship...", admits Jacek Kąkolewski, the Happy Pills bassist.
"The Poznań music scene is a large and varied community. It is made up of scores of performers and writers who join one another in various configurations, and who play, perform, and seek one another out... I believe that the bands you see in concert are merely the tip of the iceberg. Many jam sessions and rehearsals of unknown bands always take place next door to us. This scene constantly gains new members", says Kamil Meler of Gra Sów. According to Jacek Kąkolewski of Happy Pills, nobody really knows it well. "What we see is so diverse, it is difficult to even find a common denominator that could justify calling it a community. This, in fact, is well reflected in the compilation... In a nutshell: the Poznań music scene is all about diversity. That precisely is the nature of music in the capital of Wielkopolska - it is both eclectic and ambiguous. And although the less informed may still associate it primarily with the former jazz greats, and especially Komeda, or with the hip hop boom that followed years later, the fact of the matter is that it has become a kaleidoscope, and not of a street fair variety, but of a high-end kind that has just gained a one-of-a-kind compilation.
Sebastian Gabryel
translation: Krzysztof Kotkowski
My Name Is Poznań, various artists, released by the Kayax label
Premiere: 29 March
© Wydawnictwo Miejskie Posnania 2022