Summer chamber music in spring
While it remains to be seen whether the world has returned to any kind of normal since the pandemic was declared over, one surely needs a direct experience of art. Therefore do not miss the Insomnia festival, which is typically held in June. This year's 6th edition will exceptionally take place in May!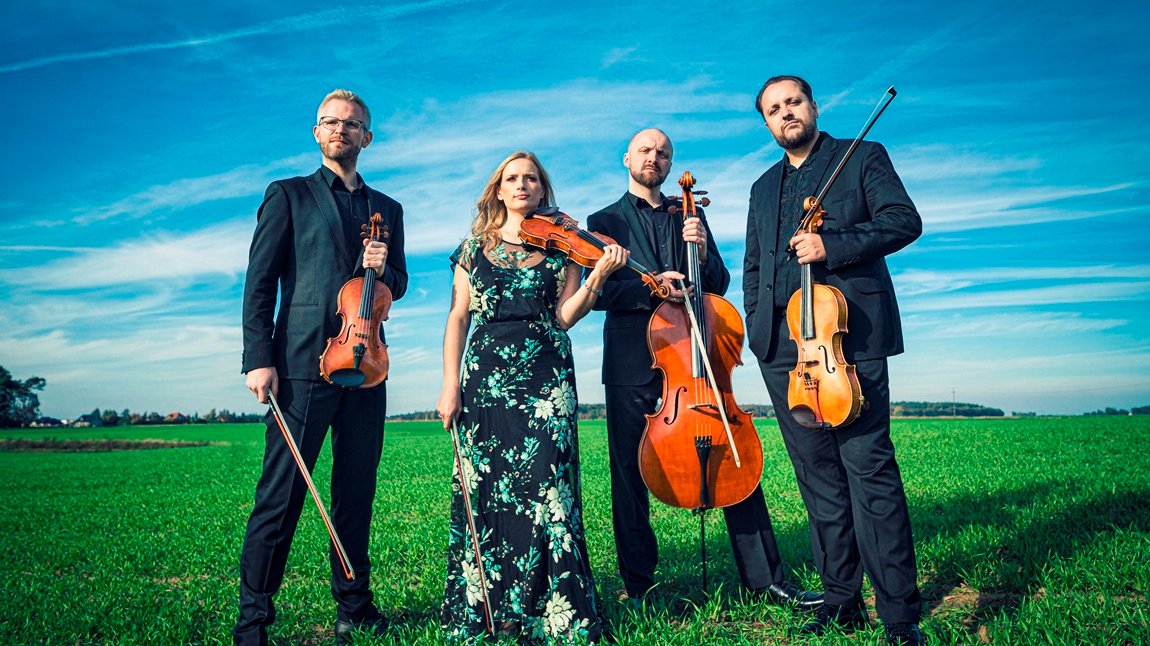 The original idea behind ​​this concert series, as proposed by the Henryk Wieniawski Society of Music, was to place chamber events in numerous uncommon venues that are rarely associated with music. The organisers regularly invite known classical performers and provide them with spaces in which to pursue original projects from the borderlines of arts. As the pandemic made finding such venues nearly impossible, all of this year's concerts will take place in the White Hall of the Poznań Bazaar. As it turns out, and quite fortuitously so, the White Hall has already been known for chamber music events held there regularly in recent years. Despite the hurdles, artist line-ups and event programmes alike promise to be as exciting as they are diverse.
This year's sixth edition of Insomnia is set to begin with Joanna Freszel (soprano) and Bartłomiej Kominek (piano) taking the audiences on a journey celebrating Polish 20th-century composers, including Ludomir Różycki and Grażyna Bacewicz, and specifically their latest album Akwarelle released earlier this year. On the second night, Paweł Jabłczyński (double bass) and Justyna Skoczek (piano) will present the person and work of Joachim Stuczewski. The compositions of this cellist, born in the late 19th century, combine influences from Eastern European folklore and traditional Jewish music of which he was an ardent promoter. His passion for arrangements and transcriptions was reflected in his fascinations. Jabłczyński was particularly inspired by the Stuczewski's intimate works intertwined with a wide range of uninhibited feelings and emotions.
26 May is devoted to Dawid Lubowicz who appeared in the Insomnia festival last year as a violinist of the Atom String Quartet. This year, together with Christian Danowicz, he will present his own recently-written violin duets which are soon to be released by Requiem Records in an album called Stories.
The festival will close with a concert by the Meccore String Quartet (May 27), which without a doubt ranks as one of Poland's best and most prolific string quartets. Audiences in Poznań have been given annual opportunities to follow the impressive artistic growth of this ensemble during the Q'arto Mondi festival that the group organised in this city. Much like Insomnia, Q'arto Mondi showed superb taste selecting the repertoire and artists while satisfying the need to experience instrumental chamber music in live settings. The Meccore String Quartet will provide its interpretation of string quartet music by Robert Schumann, Giuseppe Verdi, and Krzysztof Penderecki. All of the festival's concerts will be streamed on the YouTube channel of Henry Wieniawski Society.
Magdalena Lubocka
translation: Krzysztof Kotkowski
Insomnia - a summer festival of chamber music
24-27 May at 8pm
White Hall at Poznań Bazaar
© Wydawnictwo Miejskie Posnania 2022