Between Us
Poland's biggest celebration of animated cinematography: the 14th International Animator Animated Film Festival in Poznań, is scheduled to take place on 9-15 July.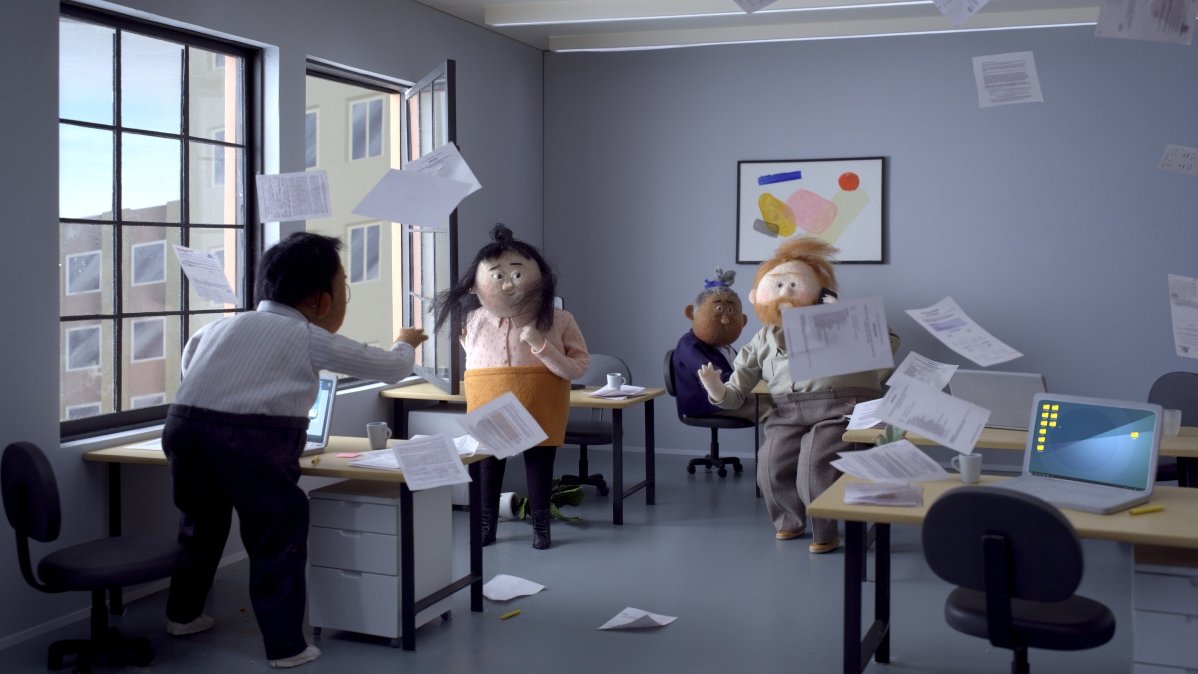 This year's festival will straddle two venues: the Muza cinema for film showings, and the summer open-air cinema, built especially for the purpose in the Free Courtyard of the Poznań City Hall. In addition, some parts of the Animator will be streamed online. "Animator is going hybrid due to the pandemic restrictions, which change unpredictably", says the Festival's Artistic Director Marcin Giżycki. He adds: "The main slogan of this year's edition is Between Us! The last several months of the coronavirus pandemic have left an indelible mark on our lives. Interpersonal relationships have been tested hard with hardly anyone escaping unscathed. During this year's screenings, viewers will get answers to rhetorical questions about the present and future.
As awards from the Animator Festival put filmmakers on track to Oscar nominations, the number of them willing to take part in the country's most eminent animated film festival and one of the most prestigious in Europe, grows every year. Over 3,000 film submissions have been received this year from filmmakers from over a hundred countries. That is three times the number fielded last year. As noted by Marcin Giżycki, "This isn't the first time Animator is held during the pandemic. We had one last year, although that one was practically all-virtual. This time around, it is going to be more of a hybrid affair. Managing a festival of this kind does not differ greatly from running an in-person event. One needs to come up with programmes, retrospectives, think about the guests who, rather than attending in person, will appear virtually: the guests will also communicate with us online, as will our international jury. I think such reliance on the internet is here to stay, even after the pandemic is gone, because this gives us a chance to reach a much wider audience. Industry discussions and post-screening debates have also benefited as it turned out that, unlike in the past, we don't necessarily need the directors on site to be able to talk to them.
The Animator Grand Prix will go to the director of one of 45 titles, which include the winner of this year's Sundance Festival, the noir picture Souvenir, Souvenir by Bastien Dubois, who took a decade trying to make a film based on his grandfather's memorabilia from the 1954-1962 war in Algeria. Each memory represents terrifying horrors of torture and the extermination of civilians by the French military who were out to suppress the Algerian insurgents fighting to free their homeland. Joan C. Gratz, winner of Oscar in 1992 for Mona Lisa Descending a Staircase, has entered her latest film, No Leaders Please. The pandemic mood is to be set by Geoffroy de Crécy, whose film Empty Places maintains a trance-like rhythm. A very different rhythm, that of Ludwig van Beethoven's looped Moonlight Sonata, is used in another film that shows places abandoned by people during the lockdown. These otherwise crowded sites appear to be positively dystopian. Deserted airport terminals, supermarkets, night clubs and even offices scream for human presence.
The Polish short films selected by the jurors included the latest animations from their respective directors: On Time by Zbigniew Czapla, The Moon by Tomasz Popakul, and 98 kg (Strongwoman) by Izabela Plucińska.
Some of the films to be screened at the International Feature Film Competition are Mariusz Wilczyński's multiple-award-winning and globally-acclaimed Kill It and Leave This City as well as Primal by Genndy Tartakovski (the maker of the Hotel Transylvania trilogy and the Samurai Jack series).
The competition's new category of animated series will provide true gems of world animation. If you are into putting an old fairy tale on its head, you must not miss The Other Way Wolf by Ira Elshanski of Russia, with its off-the-wall take on the adventures of the Wolf, Little Red Riding Hood, Grandma and a slew of other animal fairy-tale characters. It is as enjoyable as having cannabis cookies from Little Red Riding Hood's basket. The Canadian Bill N Back by Olivier Brisson raises the psychedelic animation bar even higher. Mitch-Match series # 20 by Gezy M. Tooth, who had turned his award-winning film Matches into a 52-episode series that depicts a whole world made out of a handful of matches, was inspired by the director's street encounter with a 7-year-old boy who played with a box of coloured matches. Back to the worlds of pure nonsense: audiences will have another chance to revisit the amazing adventures of Dino in a Magda Pilecka series that has enjoyed unwaning popularity with the viewers for the last five years. The latest episode is called Let's Grow Up!
Some Animator films take on political and social issues. An example are animated biographies of the women who changed the course of history, such as Brazen, a film about Mae Jemison, the first African-American woman to go on a spacewalk during a Space Shuttle Endeavor mission in 1992. Don't miss the untold stories of women spies in the series Women Undercover. Selected for the festival is the episode Yola, a story of a Mossad agent who joined a daring covert operation deployed to transport the Felash (black Jews) from Sudan to Israel.
This year's list of special guests of the 14th edition of Animator begins with Peter Chung, known for such animation hits as the Transformers saga, The Animatrix and Revisioned: Tomb Raider. The fans of the animated series Rick and Morty will be able to meet the Canadian animator Alex Pelletier, also known for his work on Star Trek: Lower Decks and Captain Underpants. Meetings with the guests will be held live on the festival's YouTube channel, Facebook and in the Muza cinema.
Przemysław Toboła
translation: Krzysztof Kotkowski
© Wydawnictwo Miejskie Posnania 2021