Beautifully engrossed
"You tippy toe on the lawns here not to disturb people beautifully engrossed in music," said the famous Polish composer, jazz pianist and music producer Leszek Możdżer. He is also Artistic Director of the Enter Enea Festival, whose 12th edition is imminent.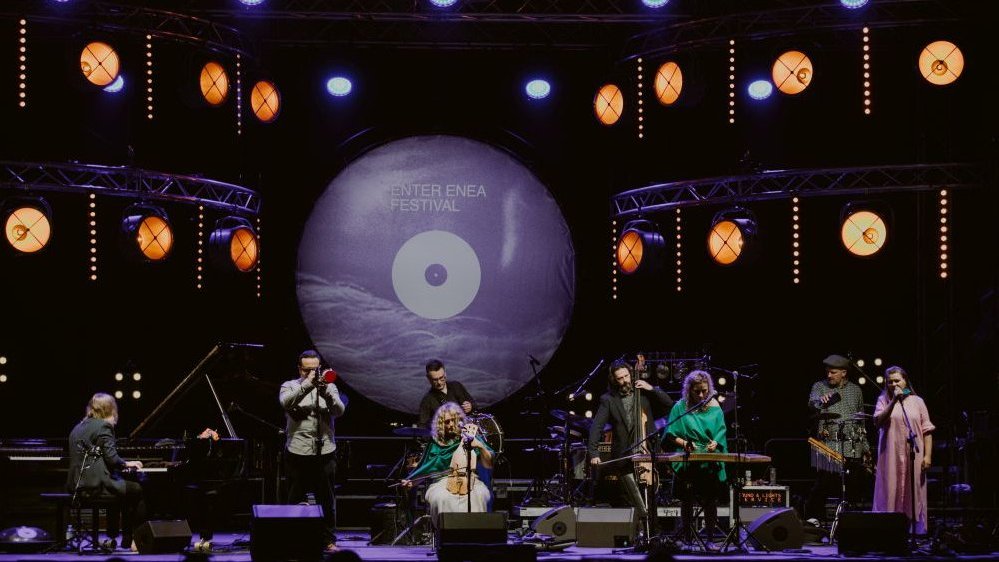 Although strongly associated with the Tri-City music scene, every summer for many years Możdżer has been presenting Poznań residents (and others) with a unique gift in the form of outdoor musical meetings. What makes the open-air venue amazing is its secluded location far removed from the hustle and bustle of the city. The Strzeszyńskie Lake site gives the festival a uniquely unpretentious, casual atmosphere. In addition, having capped the number of audience members and, above all, the musicians, Enter Enea is a far cry from such summer festivals as the Malta that reach out to and openly embrace their fans. The Możdżer event is more exclusive and intended for the connoisseur. This year's edition is a real jubilee for its Artistic Director. It features new musical discoveries, the best of previous editions and projects made especially for the Enter Enea Festival.
A most superb musical experience is ensured by the presence of Chassol, Daniel Herskedal Trio, Verneri Pohjola Quartet, Marialy Pacheco & Omar Sosa, and others. The French composer and pianist Christophe Chassol will be making his first appearance in Poland! Ordinarily a film music maker, the artist does not shy away from experimenting and meddling in pop, owing in part to his broad musical interests. He admits that his inspirations include Stravinsky as well as Frank Zappa, Ennio Morricone, and The Cure. The festival will also feature artists from northern Europe.
A number of brass virtuosos will pop in from Norway. The musician and composer Daniel Herskedal is considered to be one of his country's most talented jazz tubists. He plans to appear at Lake Strzeszyńskie with his trio. I consider his concert worth attending if only to get to know and appreciate the enormous jazz range of the huge (although largely underappreciated) instrument, the tuba. More about the sound of the north can be learned from the Finnish trumpeter Verneri Pohjola and his quartet. This leading improviser of the European jazz scene is a frequent visitor to Poland, where he often collaborates with Polish musicians. All his musical projects are treasured for their well-thought-out form, extraordinary improvisational sense, and the artist's invariably surprising virtuoso skills.
As always, the festival will feature its well-known regulars. The Cuban pianist Marialy Pacheco will return to Enter Enea after a decade. This time, he will appear in a duo with Omar Sosa shortly after the premiere of their four-hands concert album.
The three-day open-air musical meeting at Strzeszyńskie Lake will offer plenty of opportunity to listen to Możdżer (partly in a project with the Stanisław Moniuszko Grand Theatre Orchestra). Tickets to the festival are already available. Make sure to hurry as the amazing line-up is tempting, and the faithful audience that yearns for another unique experience at Enter Enea, will certainly need no persuading.
Aleksandra Kujawiak
translation: Krzysztof Kotkowski
Enter Enea Festival
Strzeszyńskie Lake
13-15 June
Tickets: PLN 120-300
For more, see: enterfestival.pl
© Wydawnictwo Miejskie Posnania 2022