The Lech Poznań Museum
After years of preparations, long awaited by fans and tourists, the Lech Poznań Museum has finally had its opening.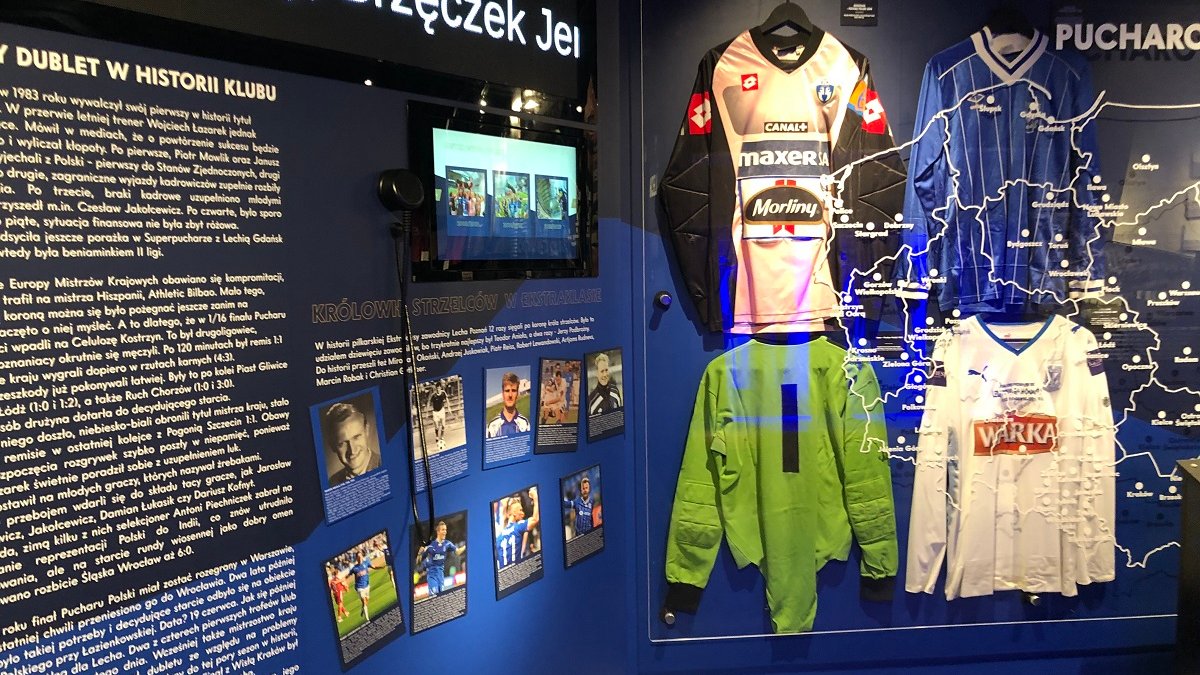 The event sums up the club's 100th anniversary celebrations marked paramountly by its winning of the Polish Championship. The symbolic opening took place on 19 December 2022, in the final days of the jubilee year. The museum was made available to the public in late January and early February with the start of Ekstraklasa's spring/summer season. It is housed in the Municipal Stadium complex near the dressing rooms and the players' tunnel. On over a hundred square meters of floor space, the museum features trophies (cups and medals) won by the club's players over the last few decades, as well as player jerseys from key matches, Ryszard Jankowski's boots from the game against Barcelona, ​​club and fan memorabilia, posters, match tickets and photographs. A separate area has been dedicated to Robert Lewandowski, who played for Lech between 2008 and 2010. Ticket prices and opening hours are yet to be announced. Parents and grandparents can take their young ones there during the winter break. The kids will sure be delighted. The museum plans to hold temporary exhibitions on the most famous Lech Poznań players and on important anniversaries.
Written by the Editors
translation: Krzysztof Kotkowski
Lech Poznań Museum, Municipal Stadium, ul. Bułgarska 17
© Wydawnictwo Miejskie Posnania 2023