Shaman and Emperor at Malta - Hip Hop Festival Poznań 2019 - 9.08.2019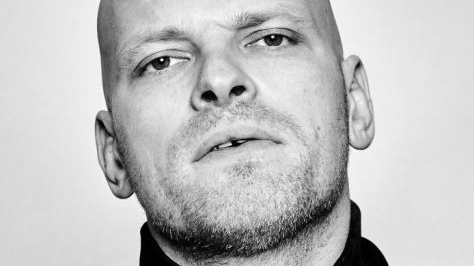 If you are familiar with Polish rap, Paluch requires no introduction. Those who tend to be more into other musical genres should realise that Łukasz Paluszak is an icon of Poznań rap and one of Poland's most popular hip-hop artists. His beginnings in deep underground go back to 2003. Six years later, having released a few "illegals", he debuted with his first proper album Pewniak (The Shoo-In). A year later, he established his own record label, B.O.R. Records. The subsequent albums from this rapper stemming from the Poznań district of Piątkowo, with their bold borrowings from electronic music and combinations of a true-school street message with new-school arrangements, brought him notoriety and recognition in the rap community. His most recent three albums: Ostatni krzyk osiedla (The Last Cry of the Settlement), Złota Owca (The Golden Sheep) and Czerwony dywan (Red Carpet), have made it to the very top of the OLiS (Official Sales Chart) ranking.
Kękę is a fairly peculiar case. Despite having recorded music on the Radom underground scene for over a dozen years, very few people outside of his hometown have ever heard about him. And then, shortly before he turned 30, the rapper soared suddenly with a catchy stanza in a single promoting the second edition of the Popkiller's Young Wolves. The label Prosto soon spotted the potential of the natural cheeky artist who never says no to various substances. Prosto published two records by Piotr Siara: Takie rzeczy (Such things) and Nowe rzeczy (New Things). From 2016, Kękę - who right before our eyes (and ears) morphed from a hedonistic party animal into an artist who takes responsibility for his words and promotes positive values, began releasing albums under his own label. Both the latest Trzecie Rzeczy (Third Things) and To tu (We are here), as well as the previous albums from the Sokół label, have been outselling the competition.
On the Lake Malta stage, we will see Szpak, who's a member of Paluch's crew. The rapper boasts not only a platinum record awarded to him for his album Atypowy (Atypical), and having worked with the country's top rappers, but also having won his beef with Bezczel, as many listeners judged it. Another member of B.O.R. Crew to appear at the festival is Joda, whose rapping style fits perfectly into the fad (seen over the last few years) of returning to the street roots of hip hop.
The fans of rap from other labels will not walk away disappointed. The label Quebonafide will be represented by Guzior, an artist known for his lazy and "depressed" style. The SBM label's ambassador at the Festival will be Jan-rapowanie. The artist has two LPs to his name, released together with Nocny, and the Popkiller award in the "Discovery of the Year 2018" category. One other artist to appear at Malta is Tymek, who has made his way into the mainstream inspired by Feduk and Język ciała (Body language), a piece played on the radio every quarter of an hour. Another yet is Lublin-based Oki and the New York duo Steelyone & Kool Kid Dre.
Jacek Adamiec
translation: Krzysztof Kotkowski