Celebration of anniversary of outbreak of Wielkopolska Uprising
The Wielkopolska Uprising, which broke out on December 27, 1818, was Poland's largest victorious uprising and a very special event in the history of the Polish nation.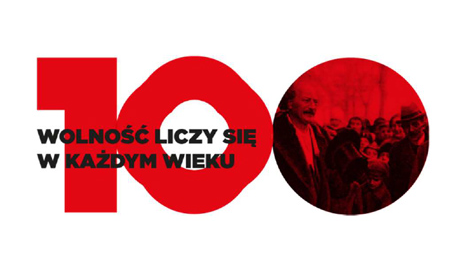 Celebrations of its anniversaries are coordinated by the Office of Wielkopolska Governor. In Poznań, anniversary events are additionally organised by the Wielkopolska Museum of Independence, whose branch, the Museum of the Wielkopolska Uprising of 1918-1919, is located in the Old Market Square. The celebrations include a re-enactment of Ignacy Jan Paderewski's arrival in Poznań, staged every year on December 26, an official ceremony at the monument of Wielkopolska Insurgents, held on December 27, and a re-enactment of insurgent fighting at the Old Market Square Guardhouse.
Programme:
27.12.
11.15 - placing flowers on the grave of General Stanisław Taczak, Cmentarz Zasłużonych Wielkopolan
12.30 - mass for the Greater Poland Uprising insurgents, Fara Poznańska (Parish Church)
14.00 - insurgent camp, Plac Wolności (Wolności Square)
16.40 - celebrations and placing flowers to the monument of Wielkopolska Insurgents
19.30 - concert Muzyka wolności Poznań 2018 with the participation of stars of the Polish music scene, Stadion Poznań (Bułgarska street)
On the Old Market Square:
27.12.
10.00-17. - in front of the Museum of Wielkopolska Uprising 1918-1919 (Muzeum Powstania Wielkopolskiego): presentation of weaponry and vehicles from the Greater Poland Uprising period, cavalry show, reenactors in uniforms and costumes from the period of the uprising.
18.30 - historical reenactment commermorating the insurgent fights
28.12.
17.30 - concert with singing of patriotic hymns from the Grater Poland Uprising period. Concert performed by Poznański Chór Chłopięcy under the direction of Jacek Sykulski, Grzegorz Wilk, Natalia Sikora, Rafał Brzozowski, Kasia Moś, Jacek Kowalski, Grzegorz Kupczyk, Kasia Cerekwicka, Mariusz Szaban, Luxtorpeda, Ray Wilson, Mateusz Ziółko and Orkiestra under the direction of Grzegorz Urban.