All that (good ol') jazz
Poznań Old Jazz Festival will convince even the most sceptical that jazz can grow on everyone.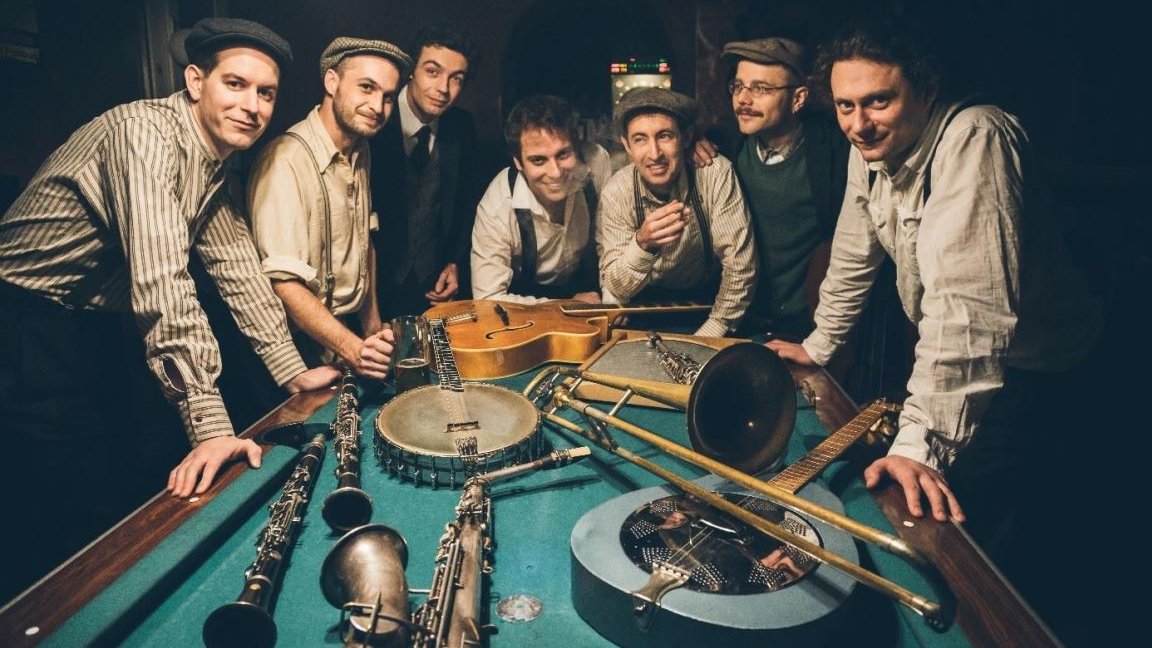 "Traditional jazz has it all, from sad reflection to joyful, upbeat music and stirring rhythms". This diversity appeals to me very much", said Przemysław Barański, the festival's organiser and Vice President of the Dixie Club Wielkopolska Traditional Jazz Association in an interview with kulturapoznan.pl. A growing number of fascinated audience members show up every year. Although similar festivals are held in many other cities of Europe, the very idea of ​​establishing the Poznań Old Jazz Festival is quite unique. It was inspired by a Dixie Company concert held in Sacramento, one of the capitals of traditional jazz. Why, went the thinking, shouldn't we enjoy the air of an American festival here in Poznań?
An attempt to do just that proved successful, as evidenced by the fact that the 14th edition of the event is about to be held. What's in store this time? Good old jazz will get refreshed with from The Time Rag Department, among others. Stemming from Germany, this band belongs to Synkopation Society Berlin, an association that brings together artists inspired by the music of the Louis Armstrong era. The Time Rag Department plays early jazz tunes, rhythms, and sounds, inspired by the orchestras of Paul Whiteman and Duke Ellington. Their music features the sounds of and formal allusions to New Orleans. In the Stary Browar (Old Brewery) venue, the artists we be heard not only from the festival's stage, but also during the New Orleans Jazz Parade.
The festival's line-up also includes Funny Fellows. Founded in Slovakia in 1993, the band has since successfully performed on the Polish jazz scene and across Europe, from Amsterdam to Budapest. The artists have also visited the home of jazz, the US, where they appeared in Washington D.C., Pittsburgh, Cleveland, and Baltimore. Self-described as an environmentally friendly ensemble, they hold concerts with no lighting and sound systems. The likable Slovaks will appear in the Jazz Parade and the festival's Gala Concert.
A performance by Krystyna Prońko comes as a surprise to the audience. This iconic Polish musician has maintained a strong stage presence for five decades. She is known for excellent interpretations of such hits as Deszcz w Cisnej, Umarłe krajobrazy, Po co ci to, chłopcze and Jesteś lekiem na całe zło. Originally from the town of Gorzów Wielkopolski, she began her musical career in the family band Refleks. She has appeared in the Opole, Jazz Jamboree and Castlebar (Ireland) festivals on multiple occasions. She has collaborated with Czesław Niemen, Skaldowie, Czerwone Gitary, the Polish Radio Jazz Studio Orchestra in Warsaw and Gustaw Brom's Big Band Orchestra. In the Old Brewery, she will hold a recital accompanied by Przemysław Raminiak on piano.
According to Piotr Soroka, President of the Dixie Club Wielkopolska Traditional Jazz Association, traditional jazz makes you younger. If you can't just take his word for it, come to Poznań Old Jazz Festival and find out for yourself!
Aleksandra Kujawiak
translation: Krzysztof Kotkowski
14th Poznań Old Jazz Festival
3 September, Old Brewery
Admission free
© Wydawnictwo Miejskie Posnania 2022