A beautiful setting
To say that summer music festivals have been hanging in the balance is a huge understatement. Their organisers have been forced to quickly adapt to new circumstances. Some chose to postpone their events until 2022, others opted to sign exclusively Polish artists. The winners were those who, from the very get-go, based their programmes on Polish line-ups. Such was the case of Enea Edison Festival. This year's edition of this two-day event is set to kick off on 23 July in Baranowo near Poznań.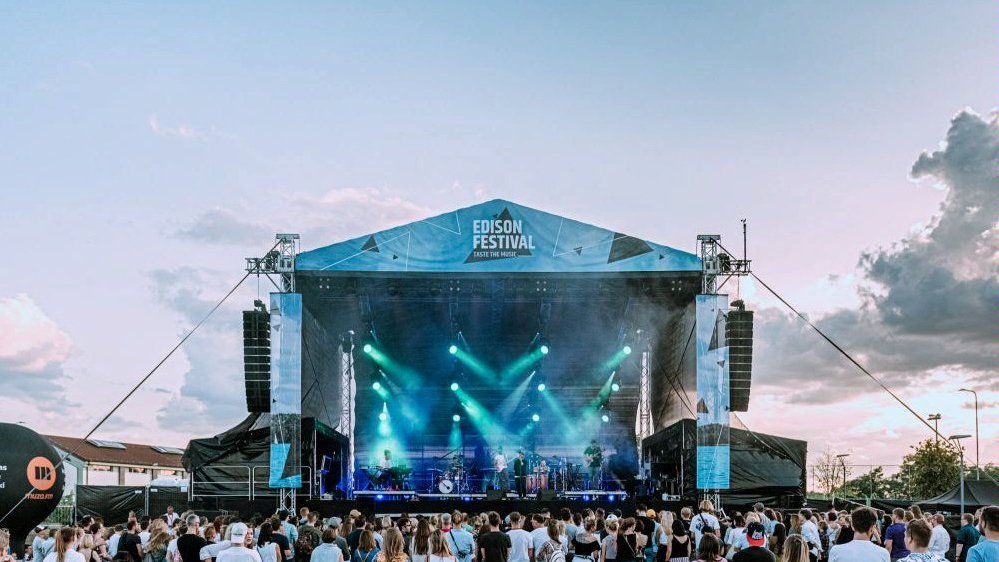 Waterfront concerts have become all the rage in the region of Wielkopolska. Many of their organisers have set their musical events at Strzeszyńskie, Maltańskie and Kiekrz lakes. No wonder: the lakes give their venues an added appeal at no extra cost of infrastructure development, providing their audiences with a sense of having come to a relaxing get-away. The artists too seem to be happy with such natural settings. Thrown into the mix is street food, sold out of popular food trucks. 
Despite all these advantages, there is a certain challenge that the promoters must face. They need to create an event whose profile will fit into a classic summer holiday setting on a waterfront all the while retaining festival-like attributes that will set the concert apart from an ordinary excursion to a lake. The key to their success is to pick the right artists. 
An interesting line-up awaits the audiences of this year's Enea Edison Festival. Many of the artists have remained active despite the pandemic. They took their concerts online and kept in touch with their fans against all odds, mainly by moving to social media. Now the fans can get what they have been missing the most: a chance to see their favourite performers in live concert. 
In late May and early June, the music community called on the authorities to reopen concerts and give them the same treatment that had been afforded to the film industry and many other sectors. One of the artists who joined the appeal was Artur Rojek. This giant of the Polish music scene is well aware of how challenging it is to put together a festival during these trying times. His second solo album, Kundel, was released last year. Rojek promoted the album through an online appearance and secured a rave reception. A handful of fans got to see him in a few events before the outbreak - new songs always sound good when performed live. 
The festival's line-up will also include Król, who grew from being a niche artist into one of the most recognisable and intriguing figures on the Polish music scene. His distinctive sound has earned him the second "Passport" from the Polityka weekly. His prominence among Polish artists was confirmed by his inclusion in the recording of a single that promoted the Męskie Granie 2020 concert tour. 
Organisers have also announced the appearance of the promising duo of the Sienkiewicz siblings, whose band Kwiat Jabłoni has recently released its new album. The two artists blend light, pop-inspired sound with topical lyrics. And that's not all: the line-up also includes Sanah, Łąki Łan, Ania Rusowicz and Bartek Królik.
Jolanta Kikiewicz
translation: Krzysztof Kotkowski
Enea Edison Festival 2021
Baranowo, Best Western Hotel
23-24 July
tickets: PLN 99-169
for more, see: edisonfestival.pl
© Wydawnictwo Miejskie Posnania 2021