Music - A Better World
The star of this year's autumn Jazz Era gala is Indra Rios-Moore. Fans of stylish female jazz vocals are sure to be delighted!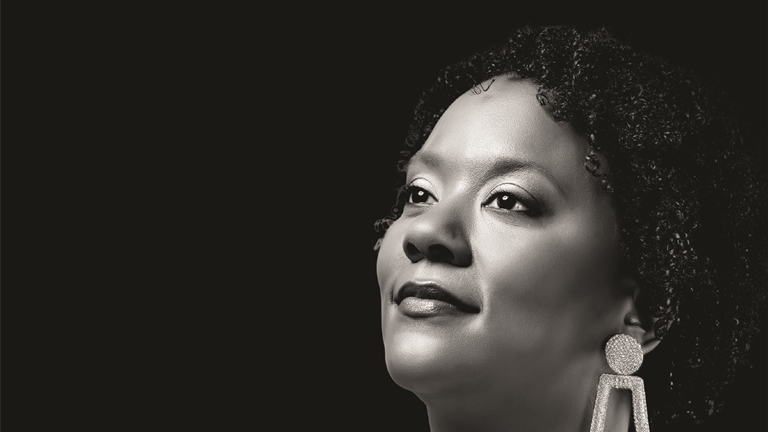 Although born and raised in the United States, it wasn't until Rios-Moore arrived in Europe that she became a jazz success. In Denmark, where she settled down with her husband Benjamin Trærup, she recorded her first albums, which were very well received. A decade ago, in an interview for a US portal, she refused to name one favourite singer or composer, because she believed there were so many. She nevertheless distinguished Dianne Reeves for her vocals and Patty Griffin for his masterful original music. All these circumstances aptly describe Indra Rios-Moore as a singer endowed with a great voice and an expressive artistic vision and one that is open to the creativity of others and inspired by the achievements of performers from various parts of the musical world. Therefore, unsuprisingly, her repertoire features both American jazz standards and her own original works. She additionally interprets songs by outstanding artists from other genres, such as Money by Pink Floyd, Heroes by David Bowie, Keep On Pushing by Curtis Mayfield, and Any Major Dude Will Tell You by Steely Dan. She unpretentiously manages to make them distinctly her own.
Rios-Moore began to sing in her childhood. Growing up in a "bad neighbourhood", she found a refuge in listening to music from her home record collection. At the age of thirteen, at her mother's urging, she applied to the Mannes College of Music. Her father, Donald Moore, himself a respected jazz double-bassist, supported her musical choices. In Brooklyn, where she waitressed in a wine bar, she met the aforementioned Danish musician Benjamin Trærup, whom she married and followed to Europe. In 2007, she formed a trio with Trærup and bassist Thomas Sejthen, which rapidly rose to fame in Scandinavia. In 2010, her debut album Indra was nominated for the Danish Music Award in the Best Jazz Vocal Album category. Two years later, Rios-Moore received the award again for her second album In Between. She made her third album, Heartland, in collaboration with the eminent American producer Larry Klein, who introduced her to stages around the world. The album's release by the legendary Impulse! label was proof positive that the artist made the jazz top league. This was confirmed by subsequent releases: Carry My Heart in 2018 and this year's Freedom Road, which again bore the logos of prestigious labels: Verve and, again, Impulse!. Meanwhile, Rios-Moore's music evolved towards soul and gospel, which both the reviewers and fans embraced enthusiastically.
Tomasz Janas
translation: Krzysztof Kotkowski
Era Jazzu: Indra Rios-Moore, 6 Nov., 7pm, AMU Auditorium, tickets: PLN 80-150
© Wydawnictwo Miejskie Posnania 2022