The triumph of independence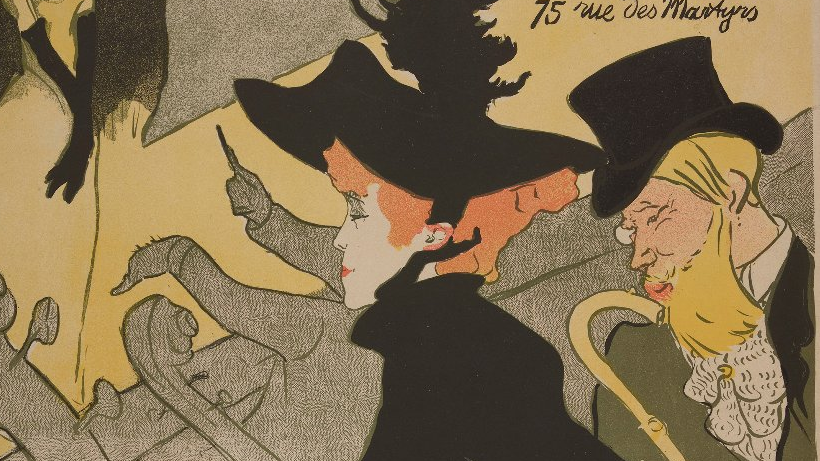 Generally in art, and especially in that of the nineteenth and early twentieth centuries, colour brings to mind bold compositions made in France in the 1860s. Such works were produced by artists rebelling against the rules imposed by the French National Academy and the Salon, two institutions having the final say as to whether artists of the time would be supported or banned. Far from being estranged from real life, the artists would carve out their own path and manner of expression. They would experiment and set new trends as realists fascinated by the world seen through the lens of a place, people, and the swing of events unfolding around them. These Impressionists, as they were called, breathed new life into art. Their compositions were made up of bold, colourful spots. No wonder that the greatest revolution in art of the late 19th century, which propelled forward entire generations of artists after them, is mainly associated with painting. However, it would not be entirely fair to view art in that period solely from this perspective.
The real point was not to develop new canons in painting, but rather to see reality in a different light and express one's view in various artistic fields. What kind of change would it be if it lacked a broader perspective? There is something highly universal about the need for freedom and independence. So much so that, even if left unsaid, the desire for freedom and independence is unexpectedly natural for great numbers of people who deal with things that appear to be very different. This was also the case here.
For, concurrently, changes took place in other fields, including graphics, which was governed by rules other than those that applied to painting. This had to do not only with the artistic technique itself but also with the role played by graphics as an art form that accompanied and depended on written text. Graphic artists too felt the need for change. Their turning point came in 1862 with the establishment of the Société des Aquafortistes. The institution even had its headquarters, which doubled as a gallery that displayed and sold graphics, and a place where ideas on how to break the patterns resulting from existing graphics functions and techniques were born. The Société put wind in the sails of all those who, not unlike other artists, wanted to break the mould. This interesting movement never imposed new patterns and was driven primarily by the so-called peintre-graveurs, or graphic painters. Peintre-graveurs were graphic designers who were knowledgeable in graphic arts, adept at graphic techniques and set on treading the beautiful path of visual experimentation in pursuit of new, unexpected effects. Their goal was to apply their knowledge and skill to develop a whole new language and content that would become a brand-new quality. They focused on techniques that, based on prior achievements, would allow them to innovate. This very concept alone broke them out of the shackles of stagnation and habits.
In examining the term peintre-graveur, proper note must be taken of the word peintre. It is vital to remember that these were graphic painters rather than graphic artists in general. The "painting" nature of their graphics certainly involved taking up specific topics, turning to what was alive, dynamic, not necessarily clean-cut, and perhaps even depraved, but still reflecting various manifestations of life. Big city nightlife, the underworld, people of success and people from gutters. One particularly pronounced manifestation of the painting nature of their graphics was the pursuit of painting-like visual effects achieved also with the use of colour, a feature that seemed alien to predominantly black-and-white graphics.
One can recognise the painted works of masters even before we read notes about their authors. The unmistakeable features of their individual styles include their distinctive use of the line, spots, and colour. The expressive signature strokes of their brushes identify the authors who wield them. The unique part of these changes in graphics was that features characteristic of painting were being transferred to graphics in an individualised manner. Also involved was the then popular belief in equality among painting and decorative and applied arts, each of these fields being seen as having a unique potential for making pioneering breakthroughs of great value. New graphic techniques combined multiple elements: the linearity of drawing and the energy of the colour spot. Graphics were used in posters, illustrations, and advertisements without undermining their claim to be exhibited.
The pieces on display come from the collections of the National Museum of Kraków. It is worth noting, however, that many of them were originally collected by the outstanding patron and critic of art Feliks Jasieński. His name will certainly be recognised by anyone with interest in Japan. It was Jesieński who donated to the National Museum in 1920 his extensive collection of items from that country that included many works of art. The collection became a starting point for designing the unique Manggha Museum of Japanese Art and Technology in Kraków. The reason I mention this is to show again that seemingly unrelated items and events have a way of coming together to create a coherent whole. Japanese art was looked up to by late nineteenth century French artists. It is hardly surprising that this fascination of theirs was reflected in European art, as demonstrated in the subordination of all elements to the whole and in the freedom of using the colour spot.
Pierre Bonnard, Jules Chéret, Maurice Denis, Eugène Grasset, Henri Gabriel Ibels, Auguste Lepère, Lucien Pissarro, Pierre Puvis de Chavannes, Paul-Élie Ranson, Henri Rivière, Auguste Renoir, Paul Signac, Henri de Toulouse-Lautrec, Édouard Vuillard, Jacques Villon as well as many other French artists and artists associated with France will be featured in The Triumph of Colour exhibition. Is the exhibition worth seeing? All signs on earth and in heaven say that it is and very much so.
Justyna Żarczyńska
translation: Krzysztof Kotkowski
The Triumph of Colour
Curated by Krystyna Kulig-Janarek
Zamek (Castle) Cultural Centre
Open: 10 September to 11 December
Tickets: PLN 15-25
© Wydawnictwo Miejskie Posnania 2022