Heading out of Poznań! Music by the lakes!
By all indications, this summer in Wielkopolska is going to abound in cultural events. More plentiful than usual, they promise to satisfy a public culture-deprived by covid.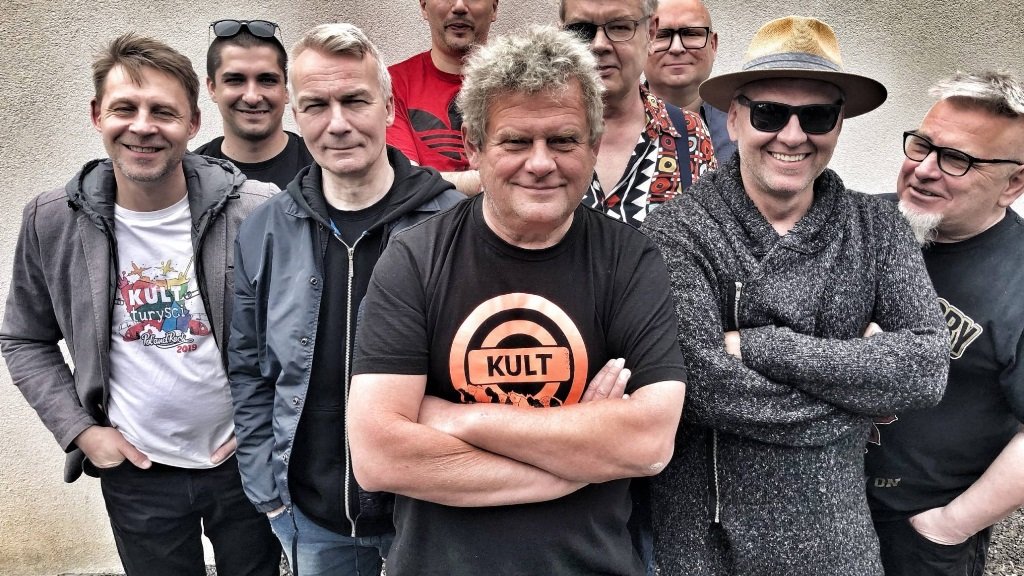 Holidays have long ceased to be a sleepy, boring, culturally barren season. For many years now, the region's cities and towns have been outdoing themselves preparing amazing offerings that make them more vibrant, give their residents an unforgettable experience, and attract the people of culture and tourists alike. This year is no different, especially that people are eager to put the hardships of covid lockdowns and the lack of in-person exposure to art behind them. Poznań's residents can now enjoy drama, music and art in both traditional venues and open air, many of them in surprising places in their neighbourhoods, housing estates and suburbs. However, those who feel the desire to leave town and immerse themselves in culture in an even more extraordinary environment may now choose locations just outside of Poznań or further afield in the Wielkopolska region.
You may well start on 14 July with the iconic Jarocin Festival 2022 scheduled to last four days. Its enormous programme and the sheer number of artists lined up to appear on the festival stages can make your head spin. A few of them, such as the Ukrainian Kalush Orchestra, Brodka, Kaszel, The Stubs, Spokój, Rat Kru, Flapjack and Pleasure Trap, are an absolute must see. Some of the stars, such as Kult, KSU, and Sztywny Pal Azji, naturally fit into the Jarocin festival vibe. Pidżama Porno, IRA and Włochaty will celebrate their 35th anniversaries, the Illusion: its 30th. Asked to select one favourite artist, I would pick the band Hańba! which keeps alive the traditions of neighbourhood courtyard bands and orchestras and has already appeared in the festival. Hańba! eagerly draw on the poetry of Tuwim, Broniewski, Szenwald, Szlengel, Ginczanka and Wittlin. But apart from all that, they play good old solid rock music with a smart message. The traditional Jarocin Rhythms of the Young will precede the festival. After auditions in the Amphitheatre on 14 July, a jury composed of Darek Malejonek, Marcin Bąkiewicz, Tomek Jankowski, Sebastian Pluta, Pablopavo - Paweł Sołtys will select the competition's winner. In addition to the cash prize, the laureate gets to perform on the Big Stage on the last day of the festival (17.07).
The following July weekend may prove to be a huge dilemma for the fans. They will face a difficult choice between the 22-23 July Edison Festival at Lake Kierskie in Baranów and on the Piaski-Szczygliczka Lakefront in Ostrów Wielkopolski, and the Reggae Festival in Piaski. I deliberately emphasise the waterfront locations of the venues of both events that will definitely boost their appeal in summertime. The Ostrów festival will feature Radical Irie, Dj YasMan and Dj Krzak, Brylband, Dreadsquad and Załoga Kryzys. One of its beautiful traditions is the Ryszard Sarbak Young Talent Competition, whose patron was an outstanding trumpeter, the founder of the legendary Polish reggae bands Gedeon Jerubbaal and Basstion, and a prominent promoter of this music genre. Having lived, worked, and made art in Poznań, he is presumed to be particularly cherished by its residents. As for the Baranów event, its organisers assure the programme will be filled with activities that develop the participants' creativity. There will also be tons of surprises and a delicious-snack-serving food court. Finally, there is the part that is obviously central to every festival: the concerts themselves. This year's concerts will be performed by Grzegorz Hyży, Mrozu, LemON, Kalush Orchestra, Karaś/Rogucki and Kaśka Sochacka, Daria Zawiałow and Rat Kru.
Being placed on a lakefront and having secured the presence of the last three artists from the above list is what the Edison Festival has in common with one other extraordinary event, this one having been held on Lake Powidzkie for several years now. I am referring to the Powidz Jam Festival (28-31 July), which closes July's music events. Its headliners will include Daria Zawiałow, Kaśka Sochacka, Rat Kru, Brodache, Patrick the Pan, and Kraków Street Band. Very special among them will be the concert by the Poznań band Muchy, which has had an excellent year a big highlight of which was winning the Fryderyk award for best rock/metal album. The Powidz festival is also treasured for its incredible relaxed atmosphere, multiple stages, food-truck delicacies, and its accompanying events held to bring out the unique features ​​of the lake and the Powidz Landscape Park.
I hope you have been able to make your choice. If you have not and/or want to learn more, visit the websites and FB profiles of each festival.
Katarzyna Kamińska
translation: Krzysztof Kotkowski
For more, see:
jarocinfestiwal.pl
reggaenapiaskach.pl
edisonfestival.pl
FB: Powidz Jam Festival
© Wydawnictwo Miejskie Posnania 2022