Through a child's eyes
This year's 39th International Young Audience Film Festival Ale Kino! is set to be held online between 5 and 12 December at alekino.com.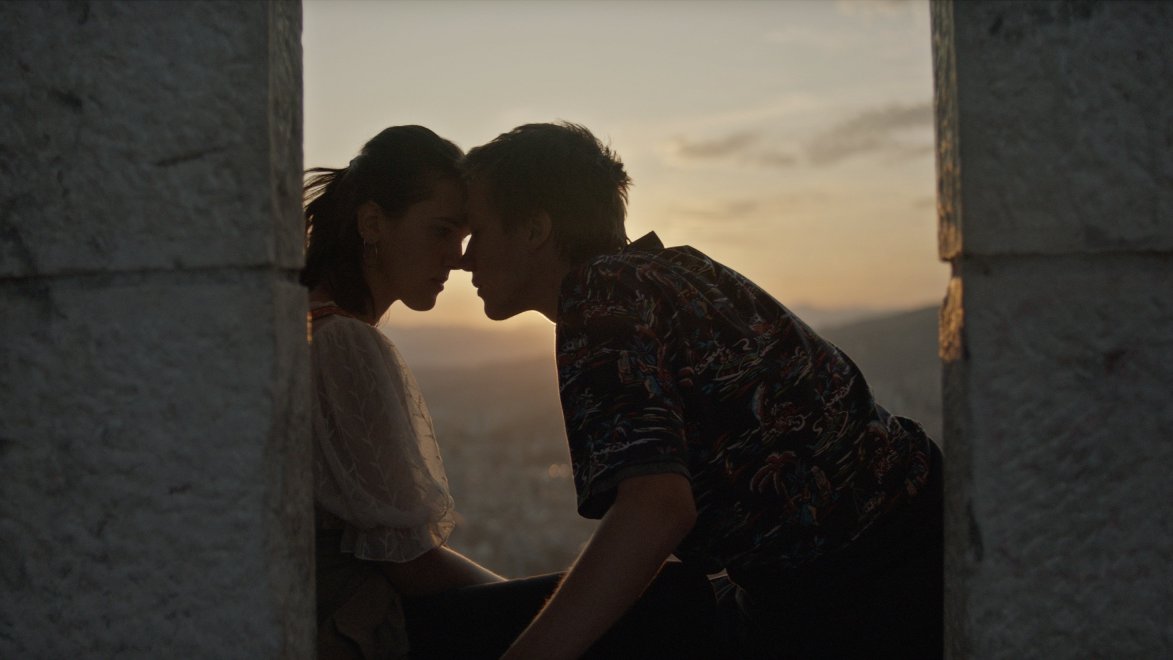 Ale Kino! is Poland's longest-running film festival designed for young viewers, who are known to be the most demanding audience. The festival's organiser is the Poznań Children's Art Centre, its prize: the Golden Goats. The festival also awards Platinum Goats in recognition of contributions to films made for young audiences. As always, full-length and short live-action and animated film submissions are welcome. They are judged in the two categories of children's' and teen. Apart from awards conferred by an adult jury, there is also the Marcinek award conferred by a children's jury, and the Marcin award from a jury of teens. The awards don't end there as there's also a Jury of Film Educators with its own award for best children's feature film. 
A Qatar production entitled Emsahar stands out in the short film category. Its director, Hassan Al-Jahni, has devoted his animated-film debut to reflections on accompanying loved ones in their dying. He approaches the subject by telling a magical story from the world of childhood fantasies. One night, 10-year-old Fatima sneaks across her family home on her tippy toes. Through an ajar door, she catches a glimpse of her father tending to her dying granny. Together with her trusted cat, Fatima looks out a window for the approaching Emsahar, the announcer of Ramadan, whose magical drumming may help her grandma leave in peace. Another animated story, A Tiny Tale, is a French production by Sylvain Cuvillier, Chloé Bourdic, Théophile Coursimault, Noémie Halberstam, Maÿlis Mosny, and Zijing. This team of artists has produced a melancholic fairy tale about solitude and persistence in the pursuit of dreams. A dog is tied to a street lamp and abandoned. He suffers until along comes a girl who dreams of space travel, and for the time being builds small rockets. 
We leave France for the Arctic Circle, taken there by the Russian filmmaker Natalia Malykhina (25 years' animation experience!). Born in Vladivostok, she has been living in Norway for many years. The protagonist of her last film, Ursa: The Song of the Northern Lights, is a polar bear cub who gets lost while playing in snow. She misses her mother and sets off on a lonely journey across the Arctic to find her. She never forgets though to look at the night sky, which shows her the way home. As she gazes up, she can admire the northern lights, a unique display of lights in all shades of blue, purple, and green... This poetic film with amazing music will delight anyone, no matter what age. 
To change the scene, we pick a feature film from Italy called The Chair (written and directed by Raffaele Salvaggiola) which tells a tongue-in-cheek story of the old meeting the new, or meeting the young, to be exact, as the old meets the young character, Giulio, who is 5 years old and spends his time in front of his house, in his grandmother's small town, where he doesn't know a soul. He places a chair in front of the house, just like their old neighbour. An imitation game begins: the daily gestures of the elderly neighbour become the key to making friends. 
The feature film section of Ale Kino!, in its turn, offers a world premiere from Berlinale Generation 2021. The film is The White Fortress, written and directed by Igor Drljač. As it happens at times, not only in fairy tales, a chance meeting brings together two teenagers. Faruk (Pavle Cemerikic) and Mona (Sumeja Dardagan) come from very different backgrounds in post-war Sarajevo. This could well be a love story, or perhaps a horror movie with human trafficking and the gangster boss Cedo (Ermin Bravo) in the background. Will love spells conjure up a White Fortress in which the lovers take refuge from the cruel world?
The Iranian director Majid Majidi was nominated for Oscar in 1997 for the beautiful fairy-tale movie Children of Heaven. I can still remember his other picture, the 1999 Sufi ballad The Colour of Paradise. His latest film, Sun Children, won him awards at the Venice Festival 2020 (Laterna Magica and Best Young Actor) and the Iranian Fajr Film Festival for best film, screenplay and set design. Sun Children is a magical story of 12-year-old Ali (Roohollah Zamani) and his three friends who get involved in some scheming and a little stealing to survive and support their families. One day, through a seemingly miraculous turn of events, an old craftsman Hashem (Ali Nassirian) hires Ali to find a treasure hidden under an old cemetery. But to access it through a tunnel, the kids must enrol in Sun School, a charity with a mission to educate street children. This reminds me of the Stawiam na Tolka Banana (I bet on Tolek Banan) tv series from my youth, even though Sun Children is more of a Sufi tale about the hidden causes of changes in life. 
Another premiere at the Polish festival is the Dutch film My Dad is a Sausage directed by Anouk Fortunier. When Paul (Johan Heldenbergh) quits his boring office job at a bank overnight, the entire Schutijzer family is in shock. As if this were not enough, Paul wants to pursue his dream of becoming an actor. Only his youngest daughter, Zoë, 12, believes in her father. Finally, there is the Netherland's Oscar candidate in the Best International Feature Film category titled Buladó. Its director Eché Janga takes the viewers to the Caribbean island of Curaçao, where 11-year-old Kenza (Tiara Richards) grows up living in a rural junkyard with her father Ouira (Everon Jackson Hooi) and grandfather Weljo (Felix de Rooy). The two are polar opposites: Ouira is a determined, rational policeman, while Weljo identifies with the spirituality of the indigenous people. At the time we meet her, Kenza tries to make sense of the world and decide what matters most to her. Does she follow in her down-to-earth father's footsteps or turn to her mystical roots and the world of spirits?
Przemysław Toboła
translation: Krzysztof Kotkowski
39th International Young Audience Films Festival Ale Kino!
5-12 December
For more, see alekino.com
© Wydawnictwo Miejskie Posnania 2021