CULTURE IN SLIPPERS: A concert in your living room
It has become very clear these days that the coronavirus pandemic has struck artists of all stripes with particular ferocity. As we substitute virtual concerts streamed into our homes for live events, we should not forget about the option of listening to recordings of concerts past.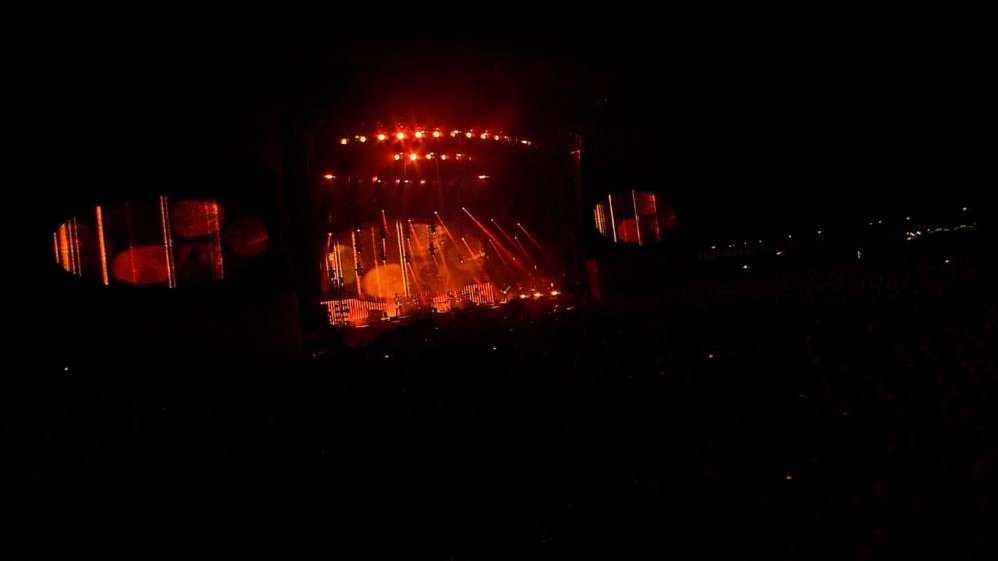 I'll begin by revealing that the coronavirus has wreaked havoc with my own concert-going plans for the year. While a mere month ago I was still fooling myself into thinking that some of Poland's and Europe's summer festivals might go ahead as planned, I have by now accepted the sad truth that I will not get to see my favourite performers this year after all. Fortunately, given the wealth of online resources out there, I will nevertheless be able to invite at least selected artists into my living room.
If you are looking for a Polish performer, do not miss Ninateka of the National Audiovisual Institute. It's remarkable repository features Enchanted Hunters, a band which released its magnificent Twelfth House album last year, the dreampop quartet Rosa Vertov, which is yet to make its name on the national scene, a collection of wonderful songs by the New People, the band Mitch & Mitch with Zbigniew Wodecki offering a remake of Wodecki's debut album, and the quintessentially Warsawian music of Kometa, to name a few of the many performances on offer. Also available are concerts in the series Made in Polska that were aired a few years ago on Polish Television. I particularly recommend spending an hour with Julia Marcell and Pustki. The selection of online concerts available from Polish Television is equally impressive. The Scena alternatywna (Alternative Stage) series features such bands as Wczasy, Javva and Oxford Drama. The fans of experimental music will be well advised to check out the Antyfona (Antiphon) series which provides not only descriptions of artists, projects and labels but also fragments of their shows on video.
A wide range of online concerts are also available on the European Arte.tv. The station's site delivers a varied assortment of genres from classical music to metal to pop. I advise revisiting it on occasion as older events are regularly replaced with new ones. In the current offering, I am compelled to highlight a the cosy-venue performance by Interpol, the festival appearance by Oh Sees and Yann Tiersen's concert on an island. Festival's social network channels are just as promising. Primavera Sound regularly post recordings of their festival's past editions (do not miss Robyn and Low). So does Pitchfork with such definite must-sees as the energetic CHAI quartet, ethereal mists from Beach House and wild dances with Caribou.
Needless to say, my list of music video recommendations would not be complete without a mention of the American radio stations KEXP and NPR, both of which invite a wide range of artists for "live studio" performances that are both aired on their radio and recorded on video. It is hard to pick favourites here given the sheer number of their recordings. The ones I have most often returned to in recent months are Stella Donnelly, Nilüfer Yanyi, black midi, Los Bitchos, Charly Bliss, Carly Rae Jepsen and American Football.
Finally, I give you a band that means a lot to me: Radiohead. A few weeks ago, Radiohead came up with the initiative of posting a dozen or so of the performances they have held throughout their career on their website. While their selection does not include their Poznań concert from eleven years ago, it does feature - wait for it - their 2017 concert in the Gdynia Opener. This too goes to show that, especially during the pandemic, an effort of scouring the websites and social media sites of the artists that strike your fancy may prove rewarding. Some of the sites hold regular online concerts while others offer archive materials to give their fans a substitute for the sense of gathering together in one place. Let us all feel this community spirit then and watch a concert in our homes while imagining we are in a crowd of like-minded music lovers.
Marcin Małecki
translation: Krzysztof Kotkowski
© Wydawnictwo Miejskie Posnania 2020