Women on top!
The Wandalistki Foundation, a women's non-profit mountaineering organisation, is due to hold Poland's first Women's Mountaineering and Travel Film Festival at the Muza cinema in April.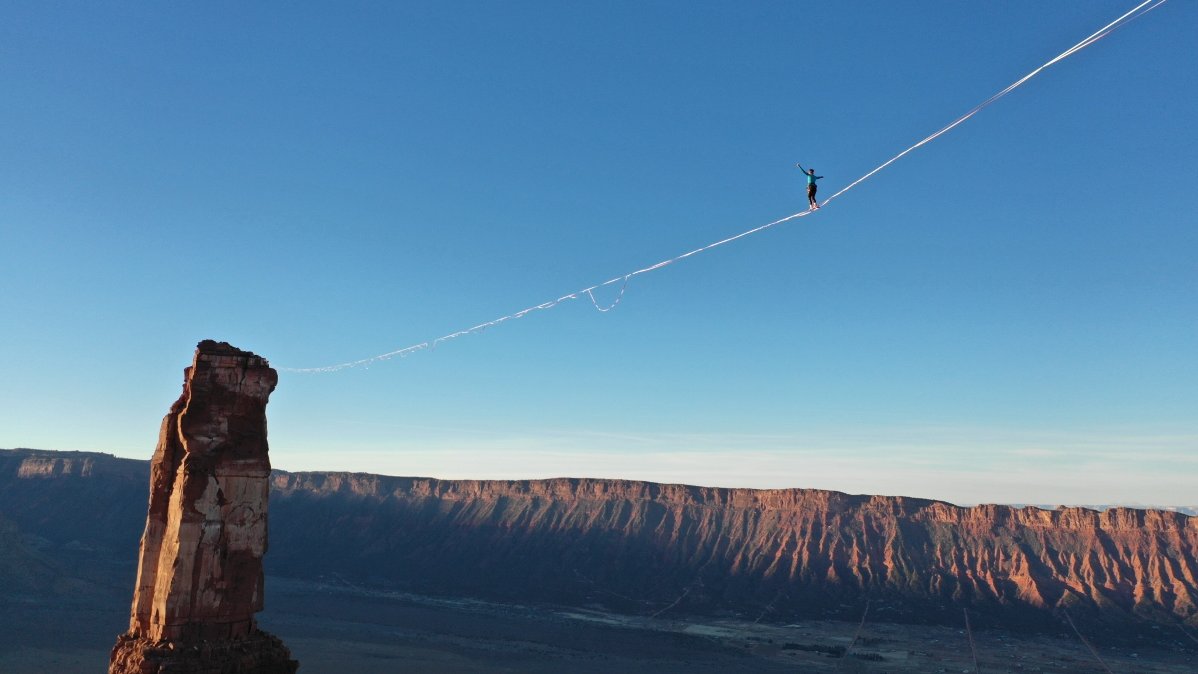 Named after their patron Wanda Rutkiewicz, the Wandalistki Foundation has been founded by Daria Sieracka, a climber and promoter of women's mountaineering. Over many years of high mountain expeditions to peaks across many continents, she has gathered observations, views, and accounts of her own and her fellow travellers. In 2016, she created a community of female climbing enthusiasts named "Women for Mountains". In late January 2022, she established the Wandalistki Foundation with the stated mission of "supporting female professionals in their ambitious mountain and climbing projects and amateurs taking their first steps in mountains". The members are also bold fighters against women's exclusion from mountaineering. They have chosen Wanda Rutkiewicz, a pioneer of Polish female mountaineering in the Himalayas and a world icon of Alpinism, to become the foundation's patron. "Our name had to refer to a woman (...) who blazed high mountain trails for successive generations of women demonstrating that 'you don't just ' because... they themselves go where they want to go", says the wandalistki.org website.
One of the foundation's first projects has been a Women's Mountaineering and Travel Film Festival held in collaboration with Poznań's Muza cinema. "This Poland's first and only film festival of its kind will put you in the company of many inspiring women for three days", says Daria Sieracka. She goes on to announce: "We will show seven pictures dedicated to mountain explorations, adventures and travels by women".
The productions include the Spanish documentary Cholitas on the indigenous women of Bolivia taking part in a unique expedition to Aconcagua and, Naretoi (meaning "women empowering women" in Masai language), also a documentary, which follows a team of Masai and American women on an expedition to the top of Mount Kenya without the involvement of men. Connection tells the story of girls from France, the Czech Republic and Canada who rig a half a kilometre long highline between two rock towers in a Utah desert and walk it for several days. Other film protagonists include Nasim, Iran's only female climber, who dreams of opening a new route in the Alps; Angelika Rainer, who is a three-time world ice-climbing champion, Myrtle Simpson - the first woman to traverse Greenland's polar ice cap, and Martina and her mother Tania, who embark on a six-month trek across the treacherous Coast Mountains in British Columbia, Canada.
The festival will additionally feature meetings and talks with female climbers and travellers about women's role in today's climbing and mountaineering.

Women's Mountaineering and Travel Film Festival
Muza Cinema
1-3 April
for more, see kinomuza.pl and wandalistki.org
***
"CHOLITAS", in original Spanish with Polish subtitles (no English subtitles)
"CLIMBING IRAN", in original English and Persian with Polish subtitles (no English subtitles in the parts spoken in Persian)
"CONNECTION", in original English, French and Czech with Polish and English subtitles
"MYRTLE SIMPSON: A LIFE ON ICE" in original English with Polish subtitles
"MY UPSIDE DOWN WORLD" in original Italian and Swedish with Polish subtitles (no English subtitles)
"NARETOI" in original English with Polish and English subtitles
"THIS MOUNTAIN LIFE" in original English with Polish subtitles
***
Sylwia Klimek
translation: Krzysztof Kotkowski
© Wydawnictwo Miejskie Posnania 2022