There is no music I would not appreciate
Paweł Binek talks to Bruce (Xiaoyu) Liu, winner of the 18th Chopin Competition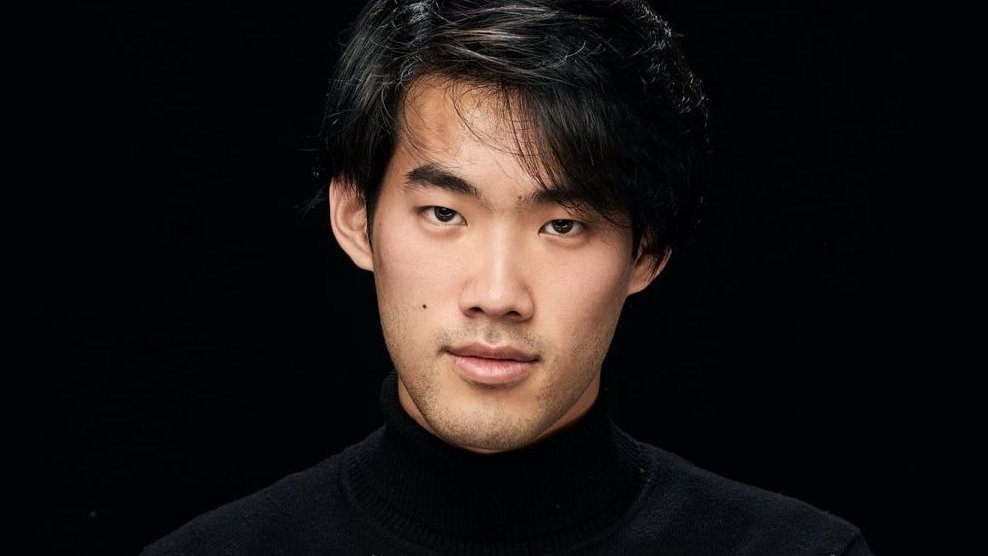 We meet at the start of your world tour after you won the 18th Chopin Competition. Scheduled for 4 months, the tour will take you to 4 continents where you will perform in 16 concerts. How challenging is it to tour so long, especially right after a gruelling competition?
Obviously, it is a big challenge. All I wanted to do after the competition ended was to go home. Competitions are more tiring than concerts because you have to prepare a much broader repertoire. Now, however, I feel very different than during the competition. As exhausting as the tour may be, it is also very fulfilling because it gives me more freedom to play what I want in a way that best suits me.
How can you clear your head and stay fresh to actually enjoy Chopin's music throughout such a tour?
Good question. Every time I play, I try to find something new in the music and that's all you can do. On top of it, I get to see new places and people, and orchestras and change pianos. All this is a source of endless inspiration.
I suppose that you are often asked questions about Chopin these days. What other composers do you admire and like to play.
My teachers never saw me as a Chopin pianist. Since childhood, I have been learning all kinds of music. I never dreamed of entering the Chopin Competition because my main interest used to be Russian music, including Rachmaninoff and Prokofiev. Then came a fascination with Baroque and French music: Rameau, Ravel, Debussy. It is hard to say where I will go next. I may be into any period at any time. Whatever it is, it will come to me with time and experience. My personality will also grow and we will see what I take a shine to.
Does performing such music require special flexibility? Ravel, Bach and Beethoven, whose music you have recorded, are completely different composers.
While the music of each of them is indeed different, there isn't a single piece that I find entirely unsuitable. Even though some of the compositions do not resonate with me fully, I can try to adapt to them. The adapting may not be very comfortable but it is an opportunity to self-improve. I don't think there is any music that I would not appreciate.
Playing Chopin in Poland is said to be unique because both the orchestras and audiences have a special feel for his music. Does the same apply to other composers, such as performing Tchaikovsky or Rachmaninoff in Russia or Beethoven in Germany?
I think there is always a higher level of understanding of music in such settings. However, today's culture is highly diverse. Take me for instance: I am a Paris-born Canadian with Chinese roots. In a sense, local cultures are bound to fade away. It's a bit sad, but that's how today's world works. On the other hand, this makes people more open and my background has made it easier for me to understand other cultures. Fifty or a hundred years ago it would be hard to imagine an Asian man who understands Western music or a Westerner with a good grasp of Asian music. This is no longer a problem.
Your long stay in Poland for the competition and concerts is coming to an end. What memories will you take home with you?
Due to the pandemic, this time will be especially memorable, because I have not had such an overwhelming and socially intense experience in a long time. Although I've spent a whole month here, everything has happened too fast. I feel as if the eliminations and finals were only yesterday, and it may well be I'll need the rest of my life to digest last month's events.
Bruce (Xiaoyu) Liu, winner of the 18th Chopin Competition in Warsaw. Laureate of the OSM Standard Life Competition in Montreal and finalist of prestigious competitions in Montreal, Sendai, and Tel Aviv. Having graduated from the Music Conservatory in Montreal, he is currently studying under the winner of the 10th Chopin Competition, Dang Thai Son. He has performed in North America, Asia, and Europe. He has produced radio recordings of music by Bach, Beethoven, Chopin, Ravel and Sati. The winner of this year's Chopin Competition appeared in the Poznań Philharmonic on 30 October 2021.
translation: Krzysztof Kotkowski
© Wydawnictwo Miejskie Posnania 2021