The planet-friendly festival
Originally scheduled to commence on 17 March, the 12th edition of the Short Waves Festival had been postponed due to the pandemic, not unlike many of this year's other events. Instead, in late May, viewers could get a preliminary taste of short films in Short Waves Online, which was later distinguished in the #kulturanawynos competition organised by Poznań's Department of Culture. Now, five months on, the long-awaited movie festival has finally been greenlighted.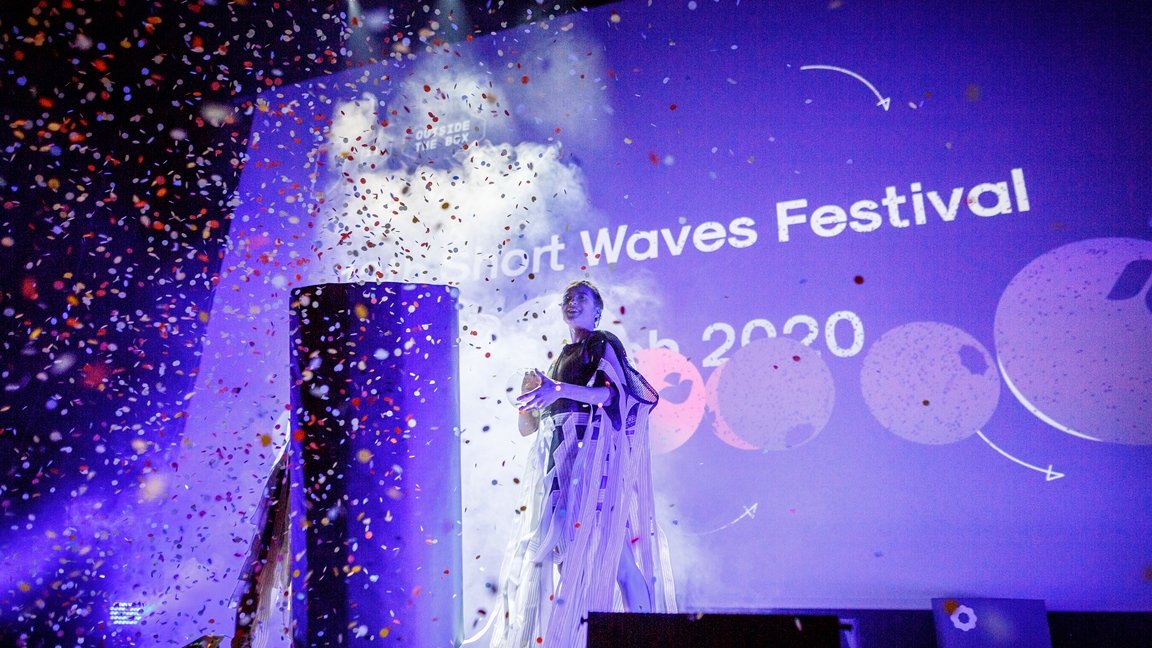 This year's slogan of the international short film festival: "Fixing the Future", suggests the organizers are looking to attract engaged films and create a meeting space - often in unusual locations - to discuss important topics. "We are committed to creating a planet-friendly festival that is both open and diverse", they declare.
The Festival's programme has been modified to comply with Covid-19 restrictions. "What is certain is that it is not going to be the same event we prepared for March 2020. This is because, for one, we operate in exceptional times in which global and local changes are very rapid. While your safety has always been our primary concern, it has now become an absolute priority. Hence, the Festival's design has been adapted to meet people's needs and keep them safe. Secondly, for the first time in the history of the Short Waves Festival, we are holding our event in the summer, which poses an exciting challenge forcing us to change our approach to festival screenings in the city", say the festival's organisers on the event's official website.
For the most part, the modified event will be a revamped version of the August edition. Films will be available to watch either in physical screening rooms and online. The idea is not to exclude the viewers who might feel uneasy about attending the events in person. Over 50 festival events and 200 motion pictures have been prepared for the audiences. They will be offered in 15 venues, including a wandering festival club with five independent venues, all expected to become fora for discussions that invariably follow day-long screenings of short films. As every year, the programme will consist of a competition in which filmmakers from around the world compete for awards in as many as five categories.
"All programme events will be held concurrently on- and off-line. With the help of the Filmchief platform, festival films will premiere online in real time. While the stationary edition will be arranged for social distancing, all industry discussion panels will be held online. We expect dozens of domestic and international guests to visit Poznań", announced Karolina Stankiewicz, the festival's spokeswoman.
Anna Solak
translation: Krzysztof Kotkowski
12. Short Waves Festival
18-23.08
© Wydawnictwo Miejskie Posnania 2020