The Philharmonic of Virtuosos
Any music lovers who need a lot of cajoling to leave the comfort of their homes on a winter night should check out the February repertoire of the Poznań Philharmonic. In spite of the freezing weather outside, the interiors of the University Auditorium will feel almost spring-like. Audiences are in for a refreshingly uncommon repertoire and a wealth of novel interpretations.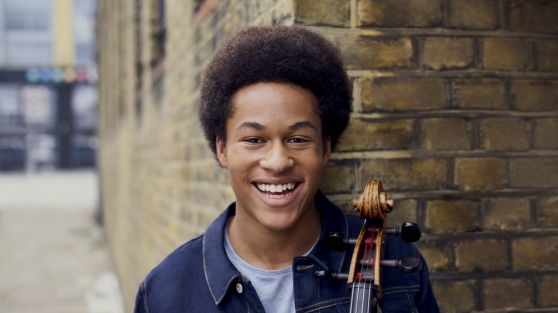 1 February will see the remarkable, barely twenty-year-old cellist Sheku Kanneh-Mason performing a concert from the 21stCentury Virtuosos series. This UK virtuoso, and winner of the 2016 BBC Young Musician of the Year competition, comes from a family that is well beyond "musically gifted". The artistic eminence of its members is truly astounding. Sheku, the artist invited to Poznań, is the third-born child, and is not the only incredibly successful cellist in the family. His brothers and sisters, too, have won numerous awards and titles. The English talent hunter Simon Cowell has named the Kanneh-Masons "the most talented family in the world" and it is hard to argue with this assessment. The young virtuoso will perform one of the most beautiful cello pieces, the very moving and undeniably romantic Edward Elgar concert in E minor. The second part of the evening will feature Wioletta Chodowicz and Tomasz Rak perform to the accompaniment of the National Philharmonic Choir prepared by Bartosz Michałowski. The audience will hear a real gem, rarely performed in Poland: Ralph Vaughan Williams' enchanting Sea Symphony. In the following week, Poznań is going to be graced by the presence of Dorota and Piotr Anderszewski. The members of this violin and piano family duo, who rose to fame with their recordings of classical and romantic sonatas on the violin, will perform separately. The acclaimed virtuosos will offer interpretations of Robert Schumann's Violin Concerto in D minor and Ludwig van Beethoven's Piano Concerto in C major. While Dorota Anderszewska is a rare visitor to the capital of the Wielkopolska region, Piotr Anderszewski is well known to Poznań audiences, thanks in part to the Piotr Anderszewski: Unquiet Traveller documentary directed by Bruno Monsaingeon. 
Those who feel they are not getting enough outstanding piano performances will surely take interest in the concert scheduled for 15 February. The event will feature Anna Vinnitskaya, a Russian pianist and winner of numerous competitions, including the Queen Elisabeth Music Competition for Piano and the Elise Meyer Competition. Vinnitskaya is known for her beautiful, natural timbre and her very smooth and expressive musical narration. She will perform Sergei Prokofiev's Piano Concerto No. 3 in C major. 
The artists invited to Poznań will be accompanied by the dependable Poznań Philharmonic Orchestra, with Łukasz Borowicz, Piotr Anderszewski and Marek Pijarowski taking turns wielding the conductor's baton.
Agata Szulc-Woźniak
translation: Krzysztof Kotkowski
February at the Poznań Philharmonic
Adam Mickiewicz University of Poznań Auditorium (Aula UAM)
1, 8 and 15 February, 7pm
admission: PLN 15-135
© Wydawnictwo Miejskie Posnania 2019