The Orchestra of Hearts
Definitely one of Poland's most recognised orchestras, with fans who span all age groups and musical tastes. Its declared plan is to keep on playing "to the end of time and one day longer"... The next "performance" of the Great Orchestra of Christmas Charity is scheduled for Sunday, 13 January.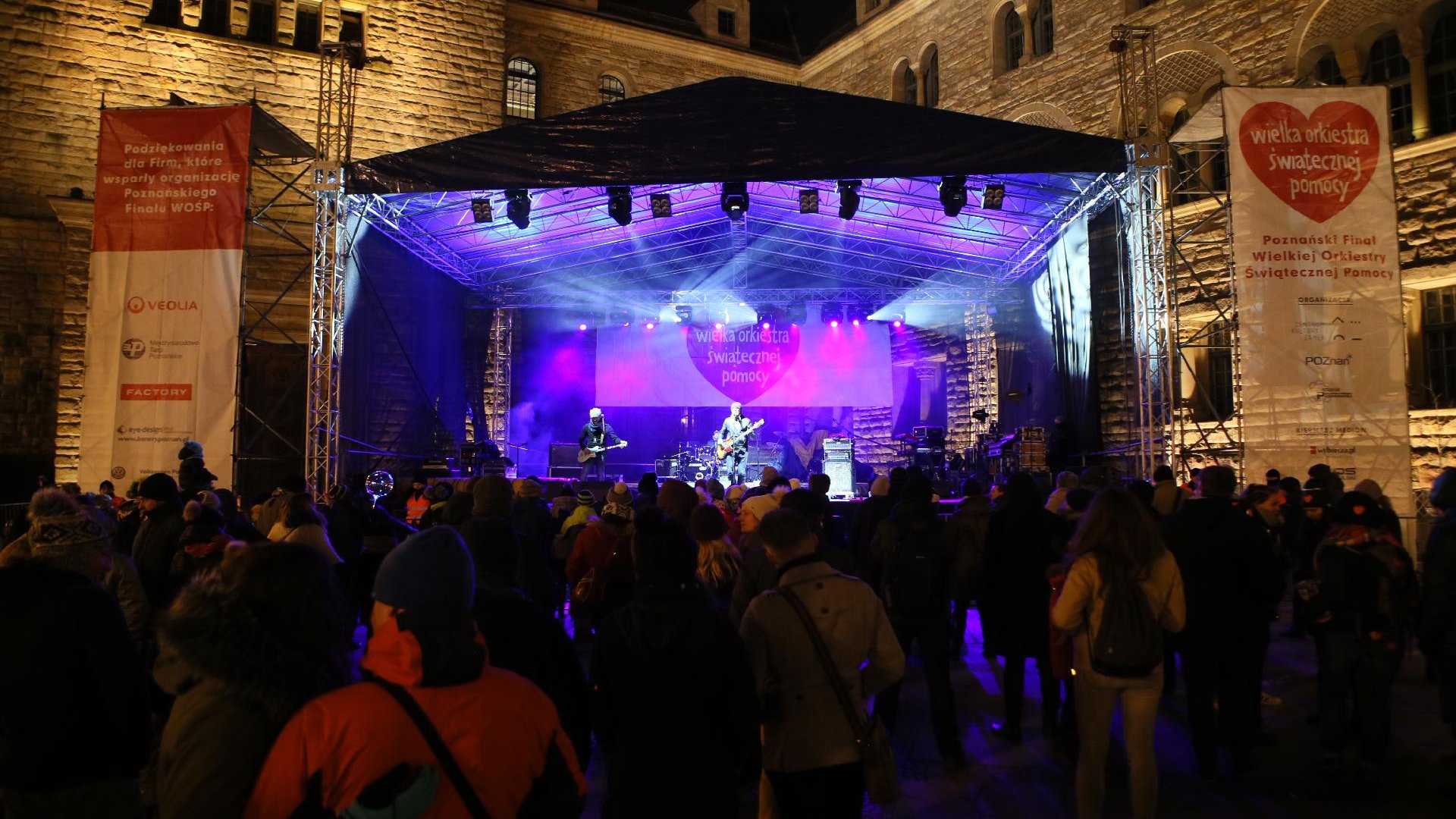 This year's finale will be dedicated to raising funds for the purchase of advanced medical equipment for specialised children's hospitals. "Poland is home to close to 50 such establishments. Among them, they cover the entire country", say the coordinators on the Orchestra's official website. The fund-raiser will enable the hospitals to acquire a range of sophisticated equipment, including MRI and CT Scan devices, diagnostic X-ray equipment (some of it mobile), and advanced ultrasound, ECG and gastrointestinal endoscopy devices.
The Orchestra's finale is all about fund raisers and auctions. A number of local headquarters are being set up in Poznań. Thousands of volunteers are expected to hit the streets. The event will kick off at 10am in pl. Mickiewicza. The main attractions at that venue are shows by the uniformed services, auctions and an inflatable obstacle course.
The venue in the car park in front of the Zamek Cultural Centre and across the closest half of ul. Św. Marcin will open at noon. It will feature food trucks, a vintage car exhibition, and concerts. It will also serve as the start and finish points of the "Deal with Diabetes" run.
Three bands are slated to appear on stage in front of the Zamek (Castle): they are Rock Imagination, created by three rock and blues aficionados; the band Gra Sów, which a critic once described as displaying "apparent simplicity that packs a major punch of energy", and Krambabula, a folk-rock group offering a spirited blend of Slavic folk music with a little bit of rock.
The big star of the Poznań finale will be the Szczecin-based award-winning duo Łona and Webber featuring the rapper Adam "Łona" Zieliński and the producer Andrzej "Webber" Mikosz.
As tradition has it, the night will end with "The Lights to Heaven" fireworks display.
Sylwia Klimek
translation: Krzysztof Kotkowski
27th finale of the Great Orchestra of Christmas Charity
13 January, 10am-9:30pm
pl. Mickiewicza, car park in front of the Zamek Cultural Centre, ul. Św. Marcin
organisers: the Zamek Cultural Centre in collaboration with the HQ at Poznań University of Technology
© Wydawnictwo Miejskie Posnania 2018