The festivalisation of Wielkopolska
The summer season has long ceased to give people good reason to complain about the scarcity of cultural events. Festivals are particularly abundant between July and August. Is it still true though that Wielkopolska residents need to travel far across the country to see a truly outstanding performer? Not necessarily!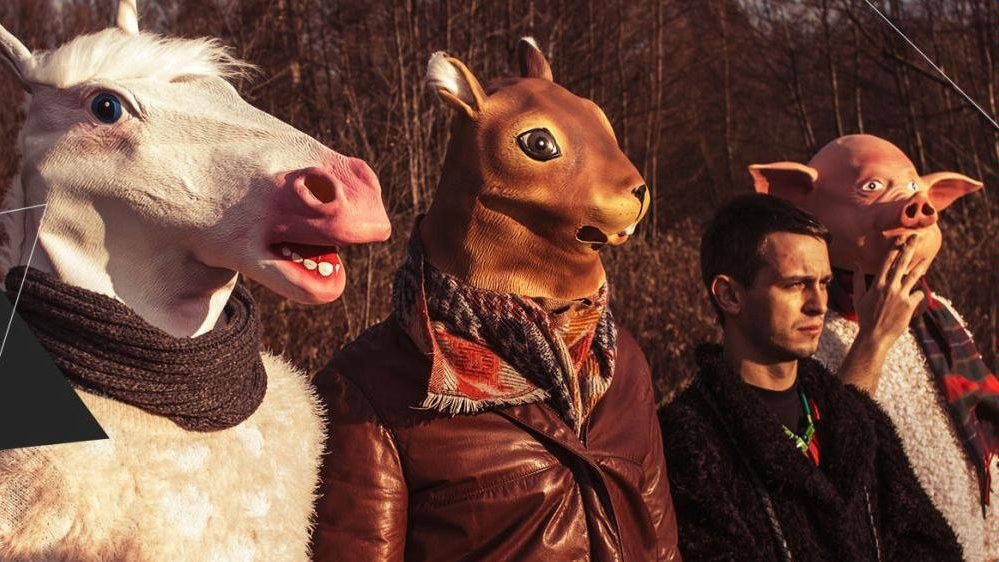 The majority of the musical events taking place during the summer holiday season are located in Poland's biggest cities of Gdynia, Warsaw, Katowice and Kraków. And yet, Wielkopolska is not terribly deprived as the region is rife with noteworthy festivals throughout July and August. While most of these events converge on Poznań, I would like to focus on those held in other cities of Wielkopolska. 
Chronologically, I should begin with Blues Express in Zakrzewo, whose 27th edition this year will be held on 5-6 July. The concerts are set to kick off in Piła with appearances by Levi, the Zva 12-28 Band and Forsal. The latter two will return on the following day. A distinctive part of the event is the musical train, which is an actual railway tour scheduled to depart at 11am on day two of the festival from Poznań's Summer Station and arrive in Zakrzewo shortly before 7pm. During the eight-hour ride, blues fans will get to hear Cotton Wing, Danny Boy Experience and Blueberry Hill. The final concert will take place in Zakrzewo, with a line-up of seven bands, among them The Road Dogs, the Kraków Street Band and the John - F. Klaver Band. 
Rock, rap and psychedelic 
A week later, brace for probably the hottest weekend of all, with as many as three festivals packed into the span of 12-14 July! Obviously, the best-known of the three is the Jarocin Festival, this year scheduled to last for two days (Saturday and Sunday), featuring predominantly Polish performers in a departure from the formula employed in the past few years. This year, this punk-rock capital of Wielkopolska will host Renata Przemyk, Dżem, Sebastian Riedel & Cree, Róże Europy, Happysad, Lemon and many others. 
Meanwhile, if rap is your genre, you must not miss Wolsztyn, where the fourth Rap Stacja Wolsztyn Festival will take place on 12-13 July. Prepare to see some of the biggest names on the Polish hip-hop scene, ranging from the tender-aged Young Igie and Jan-rapowanie to the more weathered Bedoes and Kęka to Pei Slums Attack and Paluch. In addition, the organisers have a slew of hip-hop-related attractions in store that are certain not to disappoint any buffs of breakdance, graffiti or skateboarding. 
Last but not least, there is the Red Smoke festival in Pleszew scheduled for 12-14 July. Catering primarily to stoner rock and psychedelic music fans, it has prepared an appropriate line-up with Dead Vibrations, The Weedeater, Kikagaku Moyo, Willow Child and The Yawning Man. Every year, interest in the event is huge, causing its three-day passes to sell out in the blink of an eye. This year's edition is no different. 
Intimate venues 
The following weekend of July 19-21 brings two further festivals: Reggae in Piaski, which since 2001 has been set in Ostrów Wielkopolski, and a relatively recent addition, the Taste-the-Music Edison Festival, to be held in Baranowo. Reggae lovers planning to go to Ostrów Wielkopolski must be itching to see live performances by such legends as Rootz Underground and Bakshish, as well as the extraordinary concert by Dawid Porta & Jafia. Dubska, Vyo and Johny Rockers superbly complete the line-up. 
The Edison Festival, to be held for the second time, takes advantage of the unique Kierskie Lake setting and offers an appropriate line-up of artists. The scores of the Polish performers invited to appear at the event represent a wide spectrum of Polish alternative music. This year's edition will be graced by the presence of Tęskno, Fisza Emade Tworzywo, Marcelina, Krzysztof Zalewski, Bitamina and Julia Pietrucha. 
Finally, July will close with the Powidz Jam Festival to be held on 25-28 July at Lake Powidzkie. This unique natural setting will host predominantly young beginner bands. Some of the bigger and more eminent names that have already been announced include Bitamina and Krzysztof Zalewski. Note that although admission to the festival is generally free, you will need to purchase a separate ticket to see Zalewski on Sunday. 
August is a slower period with considerably fewer performances. Even then though Wielkopolska is going to see some notable events. One of them is the sixth edition of the Trzciamajka festival, scheduled for 16-18 August. Alians, Łydek Grubas, Bakshish, Hope and other bands will appear on the Lake Logo waterfront. A week later, on 23-24 August, the town of Pobiedziska will hold the Wonderlake Fest. Pobiedziska will feature such electronic music performers as Piotr Bejnar, Hrabioza, Miss Monique, and Madmotormiquel. Fans of noisy guitars will head for Międzychód, where the RóbSzuM Festival will take place for the eighth time. Its previous editions have featured such artists as Bajzel, Super Girl & Romantic Boys and So Slow. Some of the artists announced for this year are Starte, Joanna Makabresku, Welcome Idiots and Greta. 
Evidently, summer festivals are not just the world's biggest names appearing in remote locations in Poland, but also a plethora of remarkable local performers who cannot be expected to draw crowds of many thousand. All the more reason to consider coming to the events described here. They are a rare opportunity to see artists in a more intimate setting.
Marcin Małecki
translation: Krzysztof Kotkowski
© Wydawnictwo Miejskie Posnania 2019