The cultural patchwork
What attracts the fans of Polish folklore and other cultures to this folk festival year after year? Certainly a chance to come face to face with living traditions: an opportunity to see them, listen to them and participate in them first hand. This year, the "Integrations" World Folk Review will be held for the nineteenth time. It is scheduled to begin on 10 August.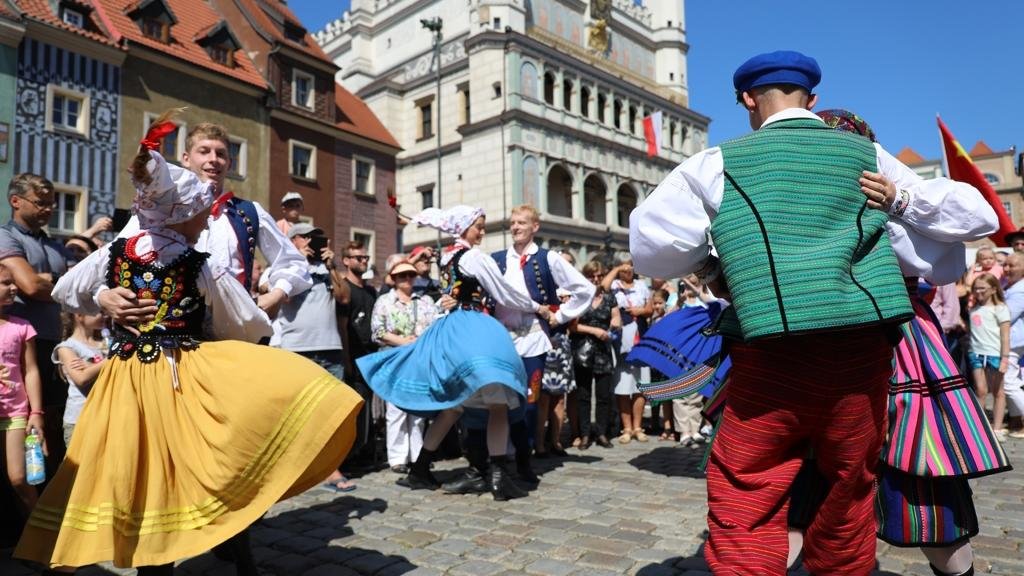 The event will bring together bands from six countries: Colombia (Ballet Folclorico Municipal "La Estrella"), India (Rifac India), Hungary (the Folk Dance Group "Szeged"), Bulgaria (the Folk Band "Sider Voivoda"), Georgia ("The Flying Georgians"), and Poland (the "Poznań" Folk Dance Group of the Academy of Physical Education, the Festival's host, and the "Zawiercie" Song and Dance Ensemble). Each participating band will present a unique tradition and culture. Audiences will experience exotic Colombian folk, Indian orientalism, Balkan energy from Bulgaria, the Hungarian Czardas and performances by Georgian soloists intertwined with Polish native folklore. Which of these cultures will be the closest to our hearts? Which folklore will surprise us the most?
The review will kick off on 10 August with a concert in Nowy Tomyśl, and then move to Grodzisk Wielkopolski. On Monday, 12 August, festival groups will perform in the capital of Wielkopolska, taking part in the folk feast Biesiada Ludowa in Poznań's Park Wilsona. A colourful procession will pass down ul. Półwiejska. In the following days, the festival will travel to Leszno, Wronki, Damasławek, Września and Luboń. The grand finale concert will be held in a Swarzędz swimming pool building. The venue of the finale moves to a different site every year. The finale is in fact less of a concert and more of a well-thought-out spectacle spanning multiple stages. It is a summary of sorts of the festival with highlights of what is best from every participating band. In addition to the concerts, "Integration" will offer workshops for children, national nights and a tournament of traditional sports.
The organisers took note of the fact that 2019 is being celebrated as Moniuszko Year. Therefore, this year's slogan of "Integration" is inspired by the song Prząśniczka about a spinning spindle, which alludes to a particularly distinctive element of Polish folk dances, known also from other countries, i.e. spinning.
Most contemporary folk festivals are held away from sites where folklore could once be observed "in its natural habitat". Festivals such as "Integration" give tradition a new lease of life by providing creative adaptations and re-interpretations of folklore by people without particular ties to any specific cultural tradition.
Katarzyna Nowicka
translation: Krzysztof Kotkowski
The "Integration" World Folk Review
10-18 August
for more, see: festiwal.awf.poznan.pl
© Wydawnictwo Miejskie Posnania 2019