The Army of Malta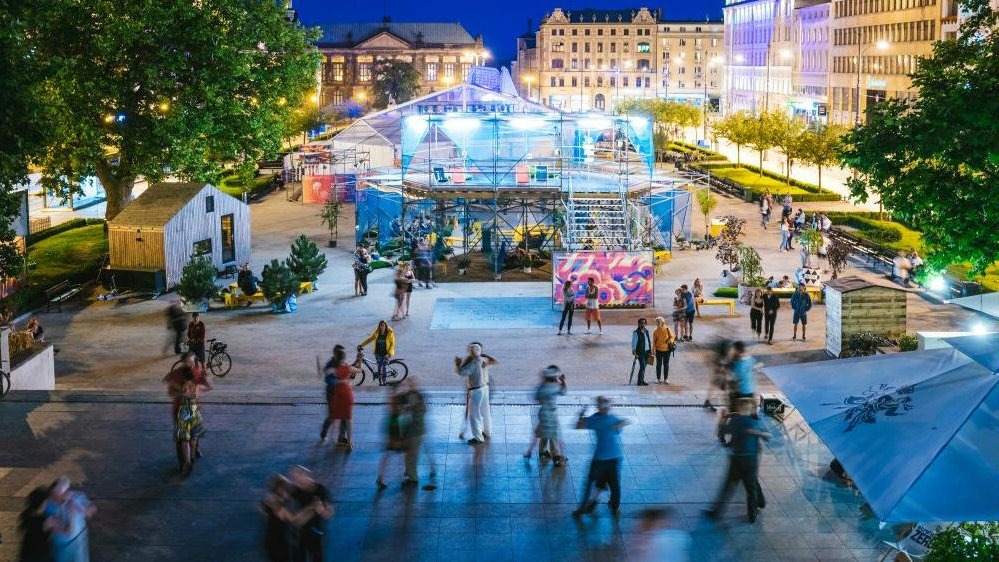 All artists invited by Nástio Mosquito, this year's curator of the main programme, are in for their first performance in Poland. Each of them comes from a different part of the world and a different culture. Mosquito himself, born in 1981 in Angola, has lived in Europe for many years. He is one of the most expressive performing and visual artists of the young generation. He has presented his works in Tate Modern in London and MoMA in New York, among other venues. During Malta, he will present two premiere projects: an audio-visual happening forming a collage of films and photos on the births of children and No.One.Gives.A.Mosquito's.Ass.About.Us - an ironic game in the karaoke convention to be held in CK Zamek and selected clubs around Poznań. 
The artists invited by Mosquito include Benjamin Abras, who will try to tackle the experience of multiculturalism together with members of the audience during a dance workshop. Priscila Rezende will engage in direct dialogue with the audience creating a performative urban intervention. Alice Joana Gonçalves, Lisbeth Gruwez and Radouan Mriziga will put on dance performances, while Vic Pereiro will display an audio-visual installation. This year's Idiom, called the "Army of the Individual", will be taken head on by Kelly Schacht, who is preparing site-specific performances inspired by the slogan. "This year's Malta will focus on interactions between war and peace. We will tackle it from a variety of angles", explain the programme's authors. 
The festival will open with a colourful parade prepared by the French band Transe Express. On 21 June, dancers, acrobats, musicians and five-meter-tall divas will march down the streets of Poznań from Plac Wolności to Plac Adama Mickiewicza. The parade's finale will be a new version of the Transe Express performance showed in Malta 25 years ago. 
Malta's most important theatrical venture will be the premiere of "Disgrace" based on the famous novel by the same title by J.M. Coetzee. Co-produced with Stefan Żeromski Theatre of Kielce, the performance is directed by Maciej Podstawny. A described by the programmers, Podstawny "uses drama to combine an abstract sense of humour with insane visuals and a philosophical reflection on social phenomena". 
For the seventh time during the festival, Plac Wolności will transform into the Malta Generator, open to the general public from dawn well into the night. Featured, as every year, will be outdoor performances and concerts, the night-time silent disco, workshops and meetings (including with Wojciech Jagielski, Janina Ochojska, and Piotr Andrusieczko). However, the Generator is more than a stage in the city centre - it additionally features a variety of socio-artistic activities "on the town", including another edition of the Poznań Garage Sale: a charity rummage sale of books, clothes, records, and tickets, whose proceeds will go to a soon-to-be-built refugee centre on the Turkish-Syrian border. 
This year's Malta will end with the Operetta! finale concert "We Live in a Matrix" (to be held on the ​​construction site of the new Teatr Muzyczny on ul. Skośna on 29 June). The most famous pieces from musicals and operettas will be performed by the Poznań artists Justyna Szafran, Rebeka and donGURALesko representing a variety of musical styles and aesthetics.
Sylwia Klimek
translation: Krzysztof Kotkowski
29th Malta Festival Poznań, Idiom: Army of the Individual
21-30 June
Curator: Nástio Mosquito
For more, see www.malta-festival.pl
© Wydawnictwo Miejskie Posnania 2019