Stereo Poznań
Among its multiple other meanings, STEREO stands for spatial. It is also a method of capturing, recording, and reproducing images to create an illusion of depth.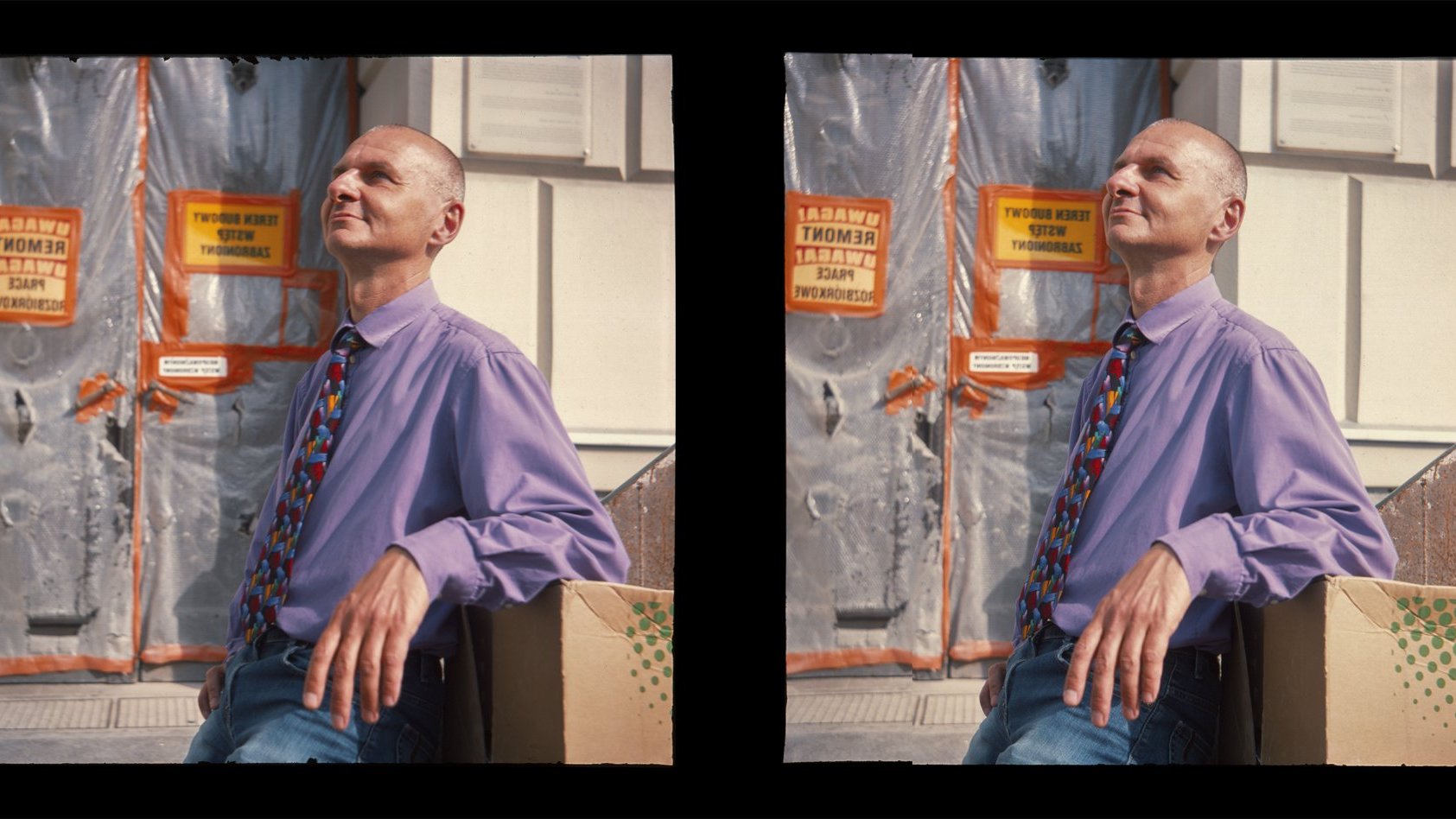 The space we get to work in is POZNAŃ. It is used by us, photographers, and by the people who choose to stand in front of the magic lens of a Sputnik camera. How do we see this city? On whom and on what do we choose to focus? We aim to highlight the sites that have once been vibrant, known for their resonant music and flourishing trade. They are now subdued and concealed.
As active members of the Darkroom (Ciemnica) Centre for Photographic Thought and Action, we resort to analogue cameras to return to the basics of the creative process. We produce images as a way to express our thoughts. Our collective project "Stereo Poznań" is our way to bring to the fore the people and places that although now largely forgotten, continue to be a vital part of Poznań's urban fabric. A bakery salesperson, a car park attendant. As one of them has put it: "I work on a post! Not in some booth." Many people do not realise just how important the sleepy nooks and crannies of our city and people devoted to their work really are. Like single frames that together become a film, they make up unique daily lives and spaces.
By meeting the people who have agreed to face the lens of a Sputnik camera, we get to hear their beautiful stories. We use stereoscopic photos to portray them against the background of changing cityscapes.
Darkroom (Ciemnica) Centre for Photographic Thought and Action
translation: Krzysztof Kotkowski
***
Project participants: Yuliia Andriichuk, Filip Fornalik, Łukasz Kaczorowski, Dominik Paździor, Magdalena Siwek, Agata Skibińska, Matylda Weidner, Beata Zięba-Zaborek
Project coordinator: Bogusław Biegowski
The Darkroom (Ciemnica) Centre for Photographic Thought and Action was established in 2015. It is neither a school nor an organisation set up to offer any specific educational programme. Instead, its trainees acquire the knowledge and technical skills needed to produce quality photographs. They do this as they go, in the course of pursuing either their own or collective photographic ideas. Bogusław Biegowski is the main ideologist and organiser of the Centre's activities.
Stereo Poznań - an exhibition in the Poznań Fotoplastykon
Centrum Informacji Kulturalnej (Cultural Information Centre), ul. F. Ratajczaka 44
1.02.2022 - 31.03.2022; opening hours: Monday - Friday 10 am - 6 pm, Saturday 10 am - 5 pm, Sunday closed, last admission 1 hour before closing time
tickets: regular admission - 5 pln, reduced admission - 2 pln, family tickets - 10 pln, group tickets (groups of 10 or more) - 20 pln
© Wydawnictwo Miejskie Posnania 2022