Simply dance!
The Lovembal Balfolk Dance Festival is a folk dance party featuring dances inspired by a wide range of European cultural traditions. The term "balfolk" has evolved over time coming to refer to a movement that originated in France in the 1970s and that has since spread to and gained popularity in many countries of Europe, including Belgium, the Netherlands, Portugal and Germany.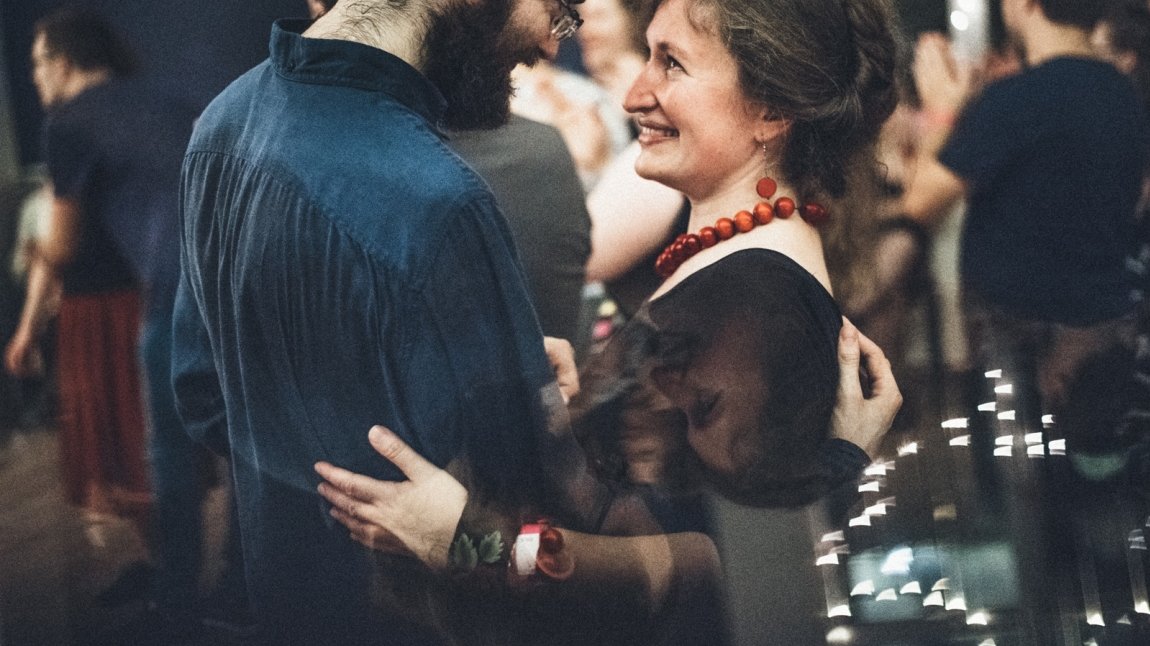 Ballroom dancing relies on simple easy-to-learn choreographies derived directly from traditional folk dances. They include single-file group dances and partner dances as well as dance parties. They no longer identify specific cultures having dispensed with folk costumes, elaborate choreographies and sophisticated stage design in favour of simple casual fun.
Comprised of three days of dance to music from various regions of Western Europe, the event affords one a unique opportunity to immerse oneself in the whirling world of dance and music, spend quality time with friends, meet new people in a friendly atmosphere and learn new things, also about oneself. It is not only about dance but also about relationships, heart-felt emotions and ever-present kindness.
The Festival is a chance to dance to live music performed by outstanding Polish and Belgian musicians, attend intensive workshops with remarkable teachers and dance some more at the before and after parties. This edition of the Lovembal will have dance workshops conducted by Sara Guia de Abreu and Paulo Oliveira of Portugal and the Netherlands as well as Gregory Dyke of the UK. The main event will feature Snaarmaarwaar from Belgium, Airboxes, also from Belgium, and Balsam from Poland.
Anna Solak
translation: Krzysztof Kotkowski
The Lovembal Balfolk Dance Festival

Retro Dance Studio (ul. Wielka 19/7); Klub Rondo (ul. Przybyszewskiego 56)

tickets: 10-265 pln / selected events: free admission

lovembal.pl/en/
© Wydawnictwo Miejskie Posnania 2020