Seeing through a seducer
This time it wasn't the tabloids that broke the news of the legendary womaniser's imminent arrival in Poznań. The rumour had been circulating for a while on culture websites and in culture magazines, electrifying Poznań residents. Ladies and gentlemen, I am now pleased to confirm officially: Don Juan is soon coming to the Wielki (Grand) Theatre.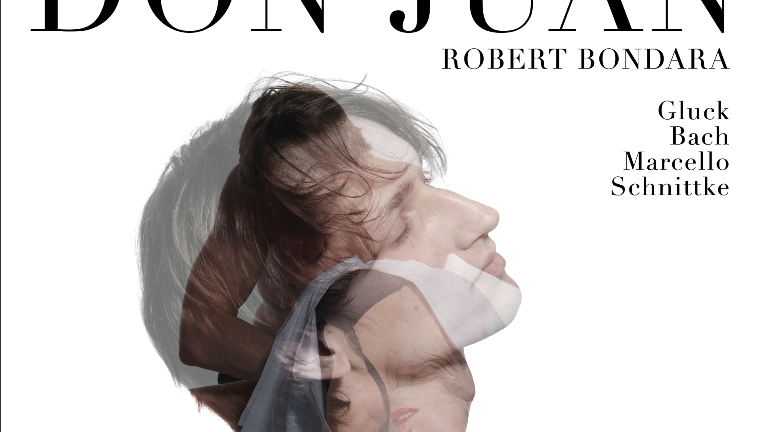 Don Juan will be accompanied by the music from such greats of classical music as Bach and Gluck. The star-studded line-up features outstanding dancers, both soloists and members of the in-house group of the Wielki Theatre. If the line-up ended there, one could still expect Robert Bondara's production to be an interesting classical ballet. However, the choreographer had other ideas, as has chosen to go beyond a straightforward adaptation of Molière's work. The public outcry in the seventeenth and eighteenth centuries over the cynical tragicomic protagonist who turned to eroticism to escape the boredom of courtly life was an attempt to deny the playwright's vision of society. Does everyone have some Don Juan in them? Nah, that couldn't be! At the time, uneasiness with that very message caused the show to be cancelled.
As societies evolved, Molière's protagonist became legend, his character no longer rejected by an indignant public. He came to be seen much as an antique mirror whose value is no longer questioned, although its surface has turned dull and discoloured over the years, making it hard for people to make out their likenesses. Now, Robert Bondara sets out to revive the seducer and restore his former sway. While the musical landscape of the play is all classical, the plot itself has been set in contemporary times. Don Juan no longer idles away under ladies' balconies but instead pursues his sexual conquests on Tinder, picks up women in night clubs or perhaps becomes a porn-obsessed student too intimidated to approach women in real life. The stage may well bring together multiple Don Juans, each driven by a different obsession. The casting of four dancers in the titular role suggests this might indeed be the director's plan and a way to show the prevalence of the kinds of behaviours that Don Juan embodies.
Will the show be a satire on a world of neurotic sensation-seekers enabled by modern-day tech and moral liberalism or will Bondara go beyond this accurate albeit fairly obvious view? The producers promise to examine the root causes of the phenomenon, raising hopes for a truly profound analysis. The question is whether such contemporary Don Juans will have the power to surprise or move anyone or-which is very likely-will have their universality dull the comic and tragic edge of the presentation. If my suspicion is correct, the shift from seventeenth-century indignation to contemporary indifference on the part of audiences would in itself provide a fascinating insight and material for another show.
Bondara's premiere promises not only a meeting with a legend but also a critical look into his origins. It is also an opportunity to enjoy a ballet performance designed to delight audiences with both its form and its narrative challenging them in the process. My hope is that everyone shares such an experience.
Agnieszka Dul
translation: Krzysztof Kotkowski
Don Juan - a ballet based on a comedy by Molière
Choreographed by Robert Bondara

Wielki (Grand) Theatre

World premiere: 7pm on 21 February, further shows: 22, 23 and 25 February

Suitable for viewers over the age of 15
© Wydawnictwo Miejskie Posnania 2020