Romantics and virtuosos
The slogan of the upcoming artistic season in the Poznań Philharmonic is this quote from Ludwig van Beethoven: "Music is a higher revelation than all wisdom and philosophy."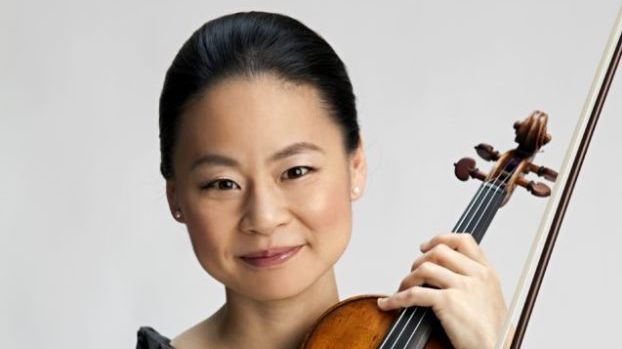 In effect, the patrons of this season's events are romantics, mainly those for whom 2019 and 2020 are anniversary years. Beethoven, who will celebrate the 250th anniversary of his birthday in 2020, is slated to share the honors with Stanisław Moniuszko, whose 200th birth anniversary is in 2019. During a concert on October 18, musicians of the Poznań philharmonic will perform a lesser-known work by this father of Polish national opera, intriguingly entitled "Milda" after a Lithuanian mythological cantata. Even more promising is the series "Beethoven nasz współczesny" ("Our Contemporary Beethoven"), scheduled to last throughout 2020, and featuring every symphony and piano concert composed by this master from Bonn. Every eminent Beethoven interpreter, including Martin Helmchen, Martin Stadtfeld, Vadym Kholodenko and the Shaham Erez Wallfisch Trio, has been invited to join the project.
Equally notable among the upcoming jubilees is the 80th anniversary of the Poznań Nightingales choir. To mark the occasion, the choir will perform Stefan Stuligrosz's favourite piece: the oratorio "Messiah"  by George Friedrich Händel (26 October).
One resident artist of the new season will be Midori Gotō. This Japanese violinist debuted at the age of six with one of Paganini's 24 caprices. Only a few years later, Zubin Mehta invited her to join the New York philharmonic for a New Year's concert. While this was the performance that kicked off her international career, she was not widely recognised by the general public until 1986 when, at the age of fourteen, in the midle of a performance in Tanglewood together with an orchestra directed by Leonard Bernstein, she broke her string E. She borrowed another instrument from the concertmaster only to have its string E break again. Without skipping a beat, she completed her performance on a violin of yet another fellow musician. She received a standing ovation. On the following day, a New York Times headline described her as: "Girl, 14, Conquers Tanglewood With 3 Violins". Midori will make her first appearance in Poznań on 18 October with Sergey Prokofiev's Violin Concerto No. 1 in D major. In January, she will perform Béla Bartók's Violin Concerto No. 2. She will conclude her residency in the Poznań Philharmonic in June with Beethoven's Violin Concerto in D major.
Agata Szulc-Woźniak
translation: Krzysztof Kotkowski
For the detailed programme, see filharmoniapoznanska.pl
© Wydawnictwo Miejskie Posnania 2019