Poznań to celebrate a century of musicology
This year marks exactly a century since the founding of musicology department, Poland's third after those established in the universities of Kraków and Lviv. The centennial celebration will feature a scientific conference, an exhibition, and a symphony concert by the Poznań Philharmonic.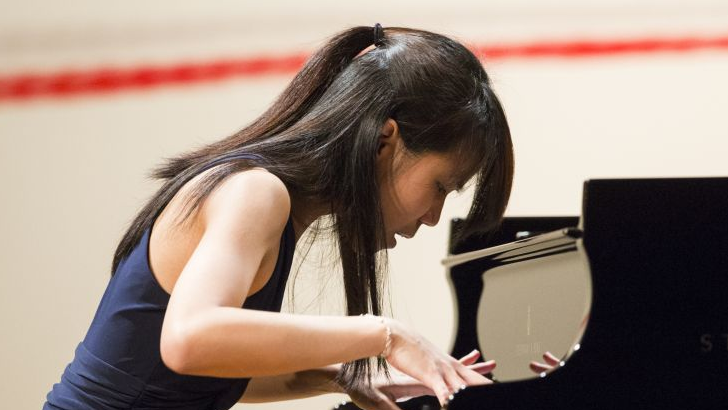 The Musicology Institute, which has evolved significantly over the years, is associated with numerous eminent figures who have left an indelible mark on the research and performing artist community in the Wielkopolska region and beyond. These include Adolf Chybiński, Stefan Stuligrosz, Józef Chomiński, Zofia Lissa and Danuta Gwizdalanka, all of whom made their names as Poland's leading musical experts and authors of some of the most popular scientific publications in the field.
The first part of the celebration will reflect the scientific bent of the institute. A scientific conference in the Collegium Historicum building has been scheduled for 16-17 December. Presentations will focus on the achievements of Poznań scientists and the pursuits of contemporary musicologists. As a side event to the conference, an exhibition named "A Century of University Musicology in Poznań" will be held in the University Library.
The celebrations will culminate with a symphony concert in Adam Mickiewicz University Auditorium on 16 December. The Symphony Orchestra of the Poznań Philharmonic will perform the overture to the opera Ladies and Hussars by Łucjan Kamieński, Symphony No. 3, Op. 29 by Stefan Bolesław Poradowski (both artists are associated with Poznań) and Piano Concerto No. 2 in F minor, Op. 21 by Frédéric Chopin (performed by Kate Liu). Born in 1885 and having completed his studies in Berlin under the tutelage of Max Bruch and Robert Kahan, Łucjan Kamiński held numerous positions in the Poznań Academy of Music and the University of Poznań during the interwar period. He is credited for having established Poland's first phonographic archive, which regrettably did not survive World War II. Stefan Bolesław Poradowski, 17 years his junior, was also extensively involved in teaching, which has led to him authoring numerous textbooks on the theory of music and composition.
The Chopin piece to be featured next to the "Poznań-made" compositions is in line with the event's name "Star before Christmas". The titular star of the show will be Kate Liu, an American pianist and bronze medallist in the 17th Chopin Competition in 2015. She will be making her second appearance with the Poznań Philharmonic. During her first appearance on a tour that followed her claiming 3rd place in the competition, she played Chopin's magnificent 1st Concerto in E minor. This time around she will play the composer's 2nd Concerto that is significantly more introverted and therefore more challenging to interpret. The Poznań Philharmonic Orchestra will be led by its chief conductor Łukasz Borowicz.
Kamil Zofiński
translation: Krzysztof Kotkowski
- Star Before Christmas. A Poznań Musicology Jubilee, Poznań Philharmonic, 16 December at 7pm, Adam Mickiewicz University Auditorium, tickets: PLN 25-65
© Wydawnictwo Miejskie Posnania 2022