Outdoors and on couch
This year's holiday season will undoubtedly be unlike any other before it. It is predicted that the majority of Poznań residents will spend it in or near their city. Does this mean no attractions? Far from it! The Zamek Cultural Centre, the National Museum and KontenerArt are just a few of the sites that are certain to offer respite and entertainment to anyone thirsting for a holiday experience.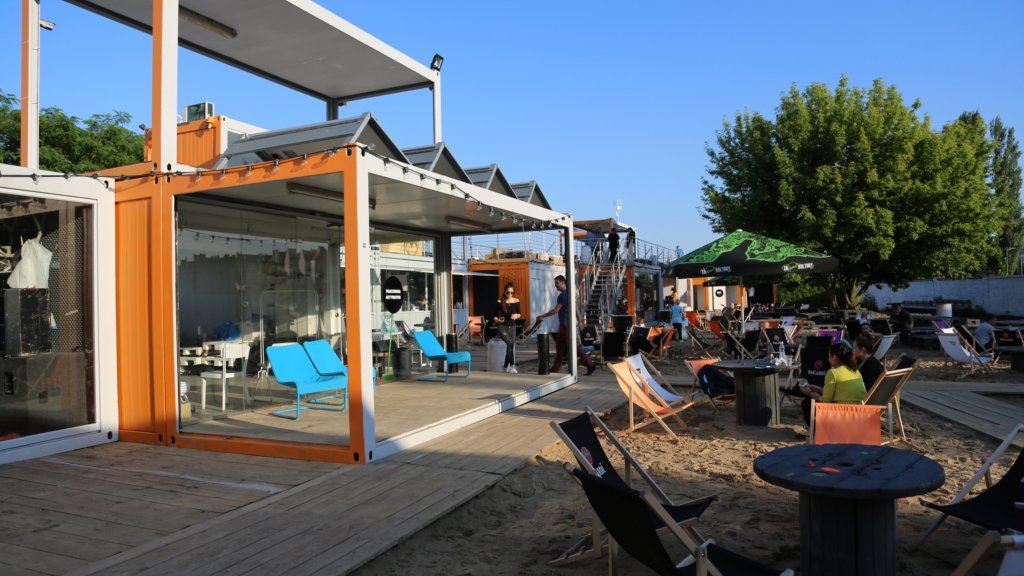 The Animation Theatre is staging a traveling outdoor show. Its mobile stage will be nothing less than an actual scenery wagon! The aim of this peculiar moving spectacle will be to bring Poznań's history and attractions closer to the public with a dab of crime mystery thrown in for good taste. The protagonists of this show are two detectives on a mission to solve mysteries on familiar streets of Poznań (or are they really familiar?). Performed to a script by Malina Prześluga, the show will be directed by Marek and Sylwia Cyris. Now that the Zamek Cultural Centre is reopening for good, so is the Castle Summer for Children. Its organisers have prepared activities for two age groups: children aged 3-5 and 6-year-olds and above. There will be no shortage of theatre performances, storytelling and workshops that spark the imagination and curiosity. Invitations to classes have already been accepted by Karawana Opowieści (The Story Caravan), the Wariate Theatre from Poznań, the Kufer Theatre from Gdańsk and the Uszyty Theatre from Kraków. The series is due to begin on 14 July.
Concerts and movies
In case you are yearning for a blissful beach setting, look up the events hosted by KontenerArt and Szeląg Garden. With funding from the City of Poznań, both initiatives have extended their offerings for the summer season. KontenerArt has something to woo you almost every day of the week. Every Tuesday throughout July and August, you will be able to hone your salsa skills with the help of experienced dance instructors. On Wednesdays, KontenerArt premises will resound to outdoor music as part of the Demostacja series. While the concerts themselves will not start until 8pm, it is best to arrive ahead of time to secure a good seat (only a 150 audience members will be allowed in). Every Thursday is jam session night. The tradition of making music together with audience members simply could not be abandoned. And, as previously, this year's KontenerArt summer would not be complete without fine arts! Pracownia Cargo offers cult vernissages that have previously featured artists from all over Poland and the world. This year's focus will be on film, photography, drawings and more. Szeląg Garden, in its turn, has prepared a series of chamber concerts called Solo na Szelągu. The performance themes, selected to fit the nature of this garden, will be predominantly vocals and acoustic instrumentals.
The fans of concerts in the Courtyard of the Zamek Cultural Centre will also be happy. July will see performances by Organek (9 July) and Morga (22 July), as well as two subsequent editions of the JazZamek series featuring Stanisław Słowiński (15 July) and Backspace [augmented] featuring Patryk Lichota (29 July).
Film buffs are advised to clear their calendars on 18-23 August to make space for the Short Waves Festival. This year's slogan "Fixing the Future" will be reflected in both the thematic choices for short films and the festival's unprecedented part-live part-online format. In this way, the organisers want to be accessible to short film fans from outside Poznań and promote environment- and Earth-friendliness.
Sports and cuisine
A wealth of attractions will await you in the Stary Browar (Old Brewery) park. Every Tuesday through the end of August, free outdoor yoga classes will be held there. Just bring your own mat and enjoy a moment of relaxation. And there is more! A mysterious, premiere culinary event is also in store. Even if you are watching your weight, you will have no reason to fear the side effects of such summertime snacking. Just don't miss the free outdoor strength workouts held every Thursday and you can go right back to indulging culinary delights. The best part is you can repeat this again and again. Isn't that wonderful?
The historic and the new
For those Poznanians who like to look and ponder, the National Museum has scores of new attractions to offer. The "Form in Space" exhibition (open from 12 July to 13 September) will refresh your memory of outdoor sculptors from the 1960s and "70s. It revisits historic sculpture contests, exhibitions and symposia held during those decades.
From June to the end of August, you will be able to see the colourful satirical posters of Michel Quarez, donated and made available by the artist especially for the Poznań exhibition.
And that is not all: the exhibition "Dürer and Others. German Graphics from the 15th and 16th Centuries" will open on 19 July at the National Museum. Prepare to view an astounding 170 works, featuring most prominently engravings by Albrecht Dürer celebrated as the top graphic artist of all time. The works feature religious, allegorical, mythological and historical scenes. The exhibition will continue until 13 September.
The lovers of castle interiors will certainly be pleased to learn about as many as two new exhibitions scheduled to open in July. Zamek od nowa (Castle Anew) offers an overview of how the building changed over time and what stages it went through in its evolution.  Piątkowo by Kamila Kobierzyńska is a photographic journey around the Piątkowo district that combines urban and suburban influences and that still hides many secrets for Poznań residents to discover.
Izabela Zagdan
translation: Krzysztof Kotkowski
© Wydawnictwo Miejskie Posnania 2020