Malta returns to its roots
This year's Malta festival is going to comprise predominantly outdoor events, which is good news for all those who have dreamed to see it return to the original formula of open street theatre that gets intimate with its audience. And yet, the Festival will continue to cater to all those who have followed its Idioms, or leitmotivs, over the years, that identify and reflect key trends in contemporary theatre. This year's edition reconciles both visions.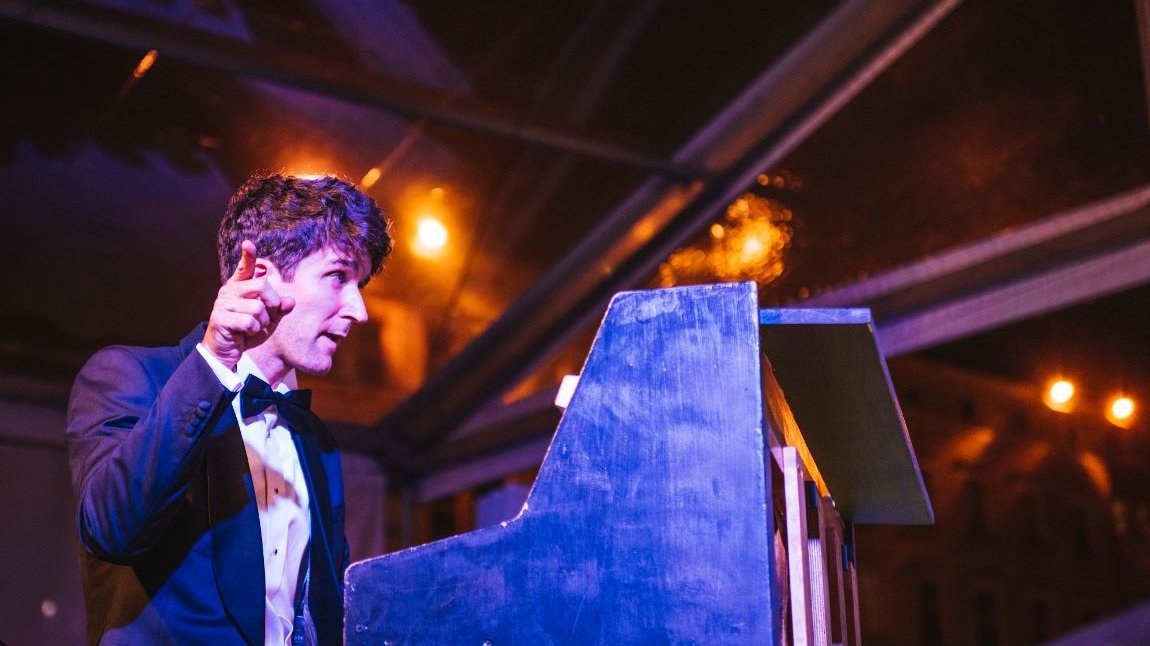 For the next three years, the organisers have chosen to replace the Idioms format with a new series called Portraits focused on major contributors to contemporary theatre, music and literature. The change of approach has been prompted by the pandemic, which forced the organisers to revolutionise it as early as 2020, when the Festival's duration was extended, and the majority of events were moved outdoors to parks, backyards, meadows, riverfronts, and even, wait for it, the river itself. This year's edition, scheduled for 18-29 June, follows the same guidelines. Most of the events will be held live in the Wieniawski Park, the festival's new epicentre.
This year, the new thematic series Portraits, which is centred on key contributors to European theatre, will open with Milo Rau. Celebrated as "the most exciting and ambitious artist of our time", the Swiss theatremaker currently works in Belgium and serves as Artistic Director of the municipal theatre NTGent in Ghent. "Rau is a central figure who sets the course and shows how to make theatre today. His ideas are born in rehearsal amidst on-stage clashes between different stories and personalities", said Michał Merczyński, Malta Festival's Director, in a recent interview for the Gazeta Wyborcza daily.
Rau has taken the world's stages by storm with his outstanding political theatre. He portrays real-life events ruthlessly dispensing with contemporary taboos. He casts socially-excluded amateurs from marginalised communities. The three productions presented in Poland so far are Five Easy Pieces on Mark Dutroux, Hate Radio on the role played by radio in the Rwandan genocide, and Orestes in Mosul with a European and Iraqi cast. Malta Festival will feature Rau's famous 2018 play La Reprise on Belgium's first homophobic crime. In 2012, the Belgian public was shocked by an event reported in most local media. A young homosexual man by the name of Ihsane Jarfi gets killed near a gay bar in the centre of Liège. Two weeks later, his naked massacred body is discovered on the city's outskirts. Six years later, as he assumes his post at the Ghent theatre, Milo Rau makes La Reprise, a play about that murder, his first production. The director will visit Poznań to meet audience members and take part in a conference of several days in duration dedicated to his work. The programme also includes showings of films and recordings of his famous performances.
The theatre segment of the Festival will additionally feature plays by the Komuna Warszawa drama troupe to be seen on the outdoor stage in the Wieniawski Park. "The presence of Komuna Warszawa in this year's Malta Festival is not accidental. As described by its members, their theatre is a tombstone and heir to Komuna Otwock, one of the most interesting and expressive independent artistic groups of the late 20th and early 21st centuries, operating since 1989 on the borderline between art and social activism", say the organisers. The troupe will stage four performances produced in cooperation with Komuna Warszawa: Ośrodek wypoczynkowy (The Resort), directed by Anna Smolar, Cezary idzie na wojnę (Cezary Goes to War) by Cezary Tomaszewski, War. The best of directed by Agnieszka Jakimiak and O czynach niszczących opowieść (On the Deeds that Ruin the Story) by the Siksa duo, winners of this year's Polityka Passport Award. Komuna Warszawa will also present Morderstwo (w) Utopii (Murder of (in) Utopia) directed by Grzegorz Laszuk of Poznań's Polski Theatre. The cast will take part in the conference "Theatre as an Art of Critique".
The Festival's theatrical performances will also include the Poznań premieres of Eurydyki (Euridices) by Biuro Podróży Theatre, directed by Paweł Szkotak, from a theatre that has been with the festival from its very inception; Kombinat, a futuristic musical about Grzegorz Ciechowski by the Muzyczny Theatre, and the new play Romeos & Julias unplagued. Traumstadt by the Polish Dance Theatre.
A unique musical event at Malta Festival will be the premiere of a concert Projekt Krynicki by the three eminent composers Paweł Mykietyn, Alek Nowak and Paweł Szymański. The Festival commissioned each of them to compose music for the poems of Ryszard Krynicki, a key New Wave poet for years associated with Poznań. The music will premiere on June 24 on the grounds of the Poznań International Fair. One of the compositions will be performed by Sinfonia Varsovia conducted by Bassem Akiki. The concert will close with Boléro by Maurice Ravel performed by the orchestra, to be illustrated with the live drawings of Mariusz "Wilk" Wilczyński.
The musical programme will additionally include presentations from three European music communities: Berlin (Laura Lee & the Jettes, Jahcoozi), Poznań (Izzy and the Black Trees, Shyness!) and Kiev (Gurt O, YEYO). Also to be featured is a concert by Karolina Czarnecka with Poznań's Nightingales choir, Meli Koteluk and Bartek Wąsik presenting Baczyński's poetry and the finale concert alluding to the traditions of Polish jazz orchestras of the Interwar Period by Jazz Band Młynarski-Masecki.
This year's Festival is set to offer many more outdoor events that return to its roots, ranging from family theatre to street happenings, juggling acts, acrobatics, outdoor concerts, children's activities, yoga on grass, artistic installations and interventions, workshops, meetings and debates. A special place in the programme will be given to Generator Malta, a collection of nine projects selected in an open competition for projects that combine ​​art and activism. These include a duo of the artists Maria Dutkiewicz and Karolina Wajman in the project Mój dom to mój dół (My House is My Pit) who will hold a debate on the housing crisis that they themselves are experiencing. In Uskoki FM, the sound artist Edka Jarząb will build a pirate radio with broadcasts and DJ sets and start a rave party. The visual artist Anna Kędziora will move plants from prospective construction sites around Poznań to a florist-shop safe haven and into the care of local residents. All this to be seen in the Wieniawski Park at a spot where an earth fortress will be built as part of the festival's artistic project by Iwo Borkowicz and Ola Korbańska.
Sylwia Klimek
translation: Krzysztof Kotkowski
Malta Festival Poznań
18-29 June, Wieniawski Park
for more, see: malta-festival.pl
© Wydawnictwo Miejskie Posnania 2021