Malta measured in paces
Due to the Covid-19 outbreak, the Malta festival has revamped its format on its 30th anniversary to one of a "traveling festival". Scheduled to continue until the autumn, the event will visit various parts of the city, one step at a time. "It will still be the same ol' spirited Malta that reaches out to its audiences, brim-full of theatre, music and conversations, breathing life into Poznań over the last three decades", assure the organisers.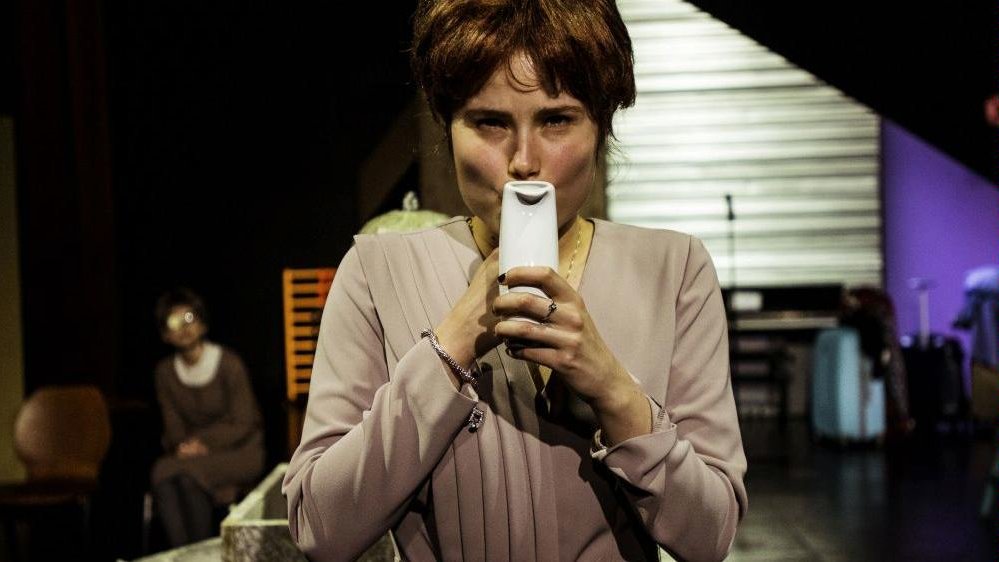 Malta was hoping for June to become a dazzling celebration of the round 30th anniversary of its establishment. Regrettably, the pandemic foiled the plans of both the organisers and audiences forcing the festival to adapt to a whole new reality. "The Festival has been reformatted to keep it as vibrant as ever and offer various communities an opportunity to enjoy a cultural experience in full compliance with the national restrictions designed to stem the spread of the virus", say the organisers. In an interview for the IKS monthly a few months ago, Michał Merczyński, the Festival's Director, said: "There has never been a Malta edition like this. We and our audiences are in for a whole new experience - we will keep a close eye on the traveling Festival".
A mobile outdoor stage will pop up at residential housing estates in the districts of Rataje, Winiary, Nad Cybiną and Stare Miasto. Coming up are shows featuring Krystyna Janda (the Shirley Valentine monodrama coming as soon as 25 June!), Cezary Tomaszewski (Turnus mija, a ja niczyja (My Stay's Almost Over and I'm Still Alone) in July), Maciej Podstawny, Lech Raczak and Piotr Tetlak. While the area around the outdoor stage has a seating capacity limited to 150, more people can watch the event live from the windows and balconies that surround the stage, not to mention the unlimited number of listeners can tune into performances on Radio Afera 98.6FM.
In the districts of Śródka, Chwaliszewo, Jeżyce and Łazarz, the residents will be able to take part in a series of theatrical, dance and musical events prepared by choreographer Krystyna "Lama" Szydłowska and director Aleksandra Bożek-Muszyńska in selected tenement house courtyards in each of these neighbourhoods.
In August, a fully-fledged festival town will be put up in the Wilczak district. The event will feature concerts by Ralph Kamiński and Bartłomiej Wąsik, workshops for children, film showings and silent disco nights. Theatre artists from the Wielkopolska region will be there to present their work. "To support the local artist community, the festival will let them use Wilczak spaces and provide production support", say the organisers.
This year's socio-artistic programme of Malta Generator will draw art fans to waterfronts. The plan calls for riverside and pondside concerts, workshops, walks down trails found on the sentimental maps of Dębiec and Główna, vernissages and artistic interventions. The artist line-up includes Poznańska Orkiestra Improwizowana, Pamela Bożek, Mateusz Kowalczyk, Daria Mielcarzewicz, Małgorzata Myślińska, Cukry, and Kolektyw Bojka.
Generator's first project this year is entitled Dzikie strumienie (Wild streams). It is a performative journey down three streams: Strumień Junikowski, Różany Potok and Bogdanka, that flow through Poznań and which the artist - Mateusz Kowalczyk - wants to navigate in a kayak he plans to make out of plastic bottles. A collection of PET bottles for that purpose is ongoing. For details, see www.malta-festival.pl. The trip can be followed on live streaming.
The epidemic status permitting, two major musical events will be held in the autumn. One of them is the Krynicki Project: a premiere performance of compositions for works by Ryszard Krynicki, commissioned by Malta to Paweł Mykietyn, Paweł Szymański and Aleksander Nowak (with Sinfonia Varsovia to be conducted by Bassem Akiki). The other is a jubilee concert by the Młynarski-Masecki Jazz Band which becomes a musical journey through 30 years of festival history. Other autumn plans include a premiere of Malta's multimedia archive (in cooperation with the Local Digital Repository CYRYL) with fragments of performances, reviews, meeting recordings, films, reports and more.
A noteworthy side event is an exhibition to mark Poznań Patron Saints' Day held by the Asocjacja 2006 Foundation in Wolności Square between 29 June and 2 July. The event will include scenographies for the performances and parades organised on this occasion since 1996. Many of them were part of the Malta festival.
Sylwia Klimek
translation: Krzysztof Kotkowski
© Wydawnictwo Miejskie Posnania 2020