Malta Festival 2023: The old mixed with the new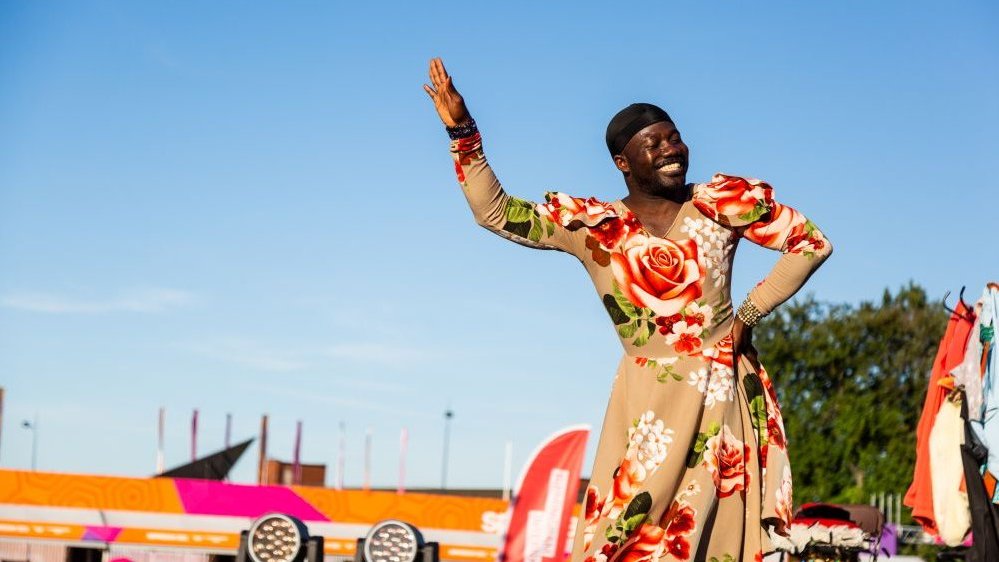 The star attraction and distinguished guest of this year's edition is Orhan Pamuk, a Turkish novelist and recipient of the 2006 Nobel Prize. Collaborating with the J. Słowacki Theatre of Kraków, Malta will produce a musical performance inspired by his novel "My Name Is Required", which made its debut in 1998. Set in Istanbul in 1591, this polyphonic tale features painters of miniatures associated with an art studio where a murder has been committed. Aleksander Nowak, a composer known for music based on contemporary Polish prose by authors such as Olga Tokarczuk and Szczepan Twardoch, has been tasked with creating the music for an opera adaptation of Pamuk's work. A concert version of this piece will be presented in the Collegium Chemicum building of Adam Mickiewicz University. Two other events in Poznań will also be dedicated to Orhan Pamuk. Alongside the aforementioned premiere, Pamuk will be the topic of a discussion with Michał Nogas in the Malta Forum. He will also be bestowed with an honorary doctorate from Adam Mickiewicz University during a gala on 29th of June.
The motto for this year's Malta Festival is "Geographies of Imagination". The prevailing theme of the current edition's performances promises to be both colourful and cross-cultural. As always, there will be no shortage of aspiring young artists striving to achieve global recognition. This time, they will form an exceptionally multinational and multi-ethnic tapestry.
Choy Ka Fai from Singapore will appear as part of the CosmicWander series. His artistic project delves into the shamanistic traditions of Asia, drawing from the artist's extensive research conducted in Taiwan, Vietnam, Indonesia, his hometown of Singapore, and Siberia. This comprehensive exploration was accomplished within the span of 18 months. The finale will merge ritual dances with cutting-edge technology.
In a dance project dubbed Dandyism, Patrick Ziza invokes the spirit of post-colonial defiance that emerged in the 1960s out of a movement of Congolese men protesting discrimination and racism. Clad in grotesque, colourful costumes, the dancers bring to life an expressive choreography brimming with positive energy and a sense of subcultural pride.
The experience of African communities is further explored by Brazilian artist Anna Pi. Her project, "The Divine Cypher", pays homage to sacred Haitian dances and draws inspiration from Maya Deren, an American avant-garde filmmaker who passed away in 1961. Pi will perform on stage amidst an array of striking objects, while engaging in dialogue with Deren's experimental films.
Belarusian artist Igor Shugaleyev, who is no stranger to Malta, has described his latest work as an "autobiographical mono-performance manifesto". In his collaboration with Sergey Shabohin, co-produced by Nowy Theatre of Warsaw, the project "Ich heiße Frau Troffea" intertwines inspiring historical events with present-day challenges. Troffea, a woman residing in Strasbourg, leaves her home in 1518 and engages in uninterrupted days-long dancing. As others join in, a dancing epidemic, also known as a dancing plague, ensues, claiming the lives of many dancers who die of exhaustion. Shugaleyev employs this extraordinary story as an analogy to his migrant experience, having relocated from Minsk to Berlin.
The latest iteration of Malta Festival and its previous editions share a host of well-known and popular attractions. These include the opening parade, the silent disco, the Poznań in Malta series featuring new drama productions from the capital of Wielkopolska, and children's shows such as "Family Stories" by the Czerwona Walizka Theatre and "Play, Beetle, Play" by Mozaika Theatre, drawing from traditional Ukrainian songs and dances. A very different finale concert by Baasch will immerse young-looking but somewhat melancholic enthusiasts of intimate gatherings in modern electronic sounds, exclusively in the bustling settings of big cities.
Adam Domalewski
translation: Krzysztof Kotkowski
Malta Festival Poznań
28 June - 2 July,
venues across the city,
admission from PLN 25 to PLN 100 or free
© Wydawnictwo Miejskie Posnania 2023