Independent by nature
Fancy hours of quality movie watching? Do not miss the next edition of the Off Cinema festival starting October 15.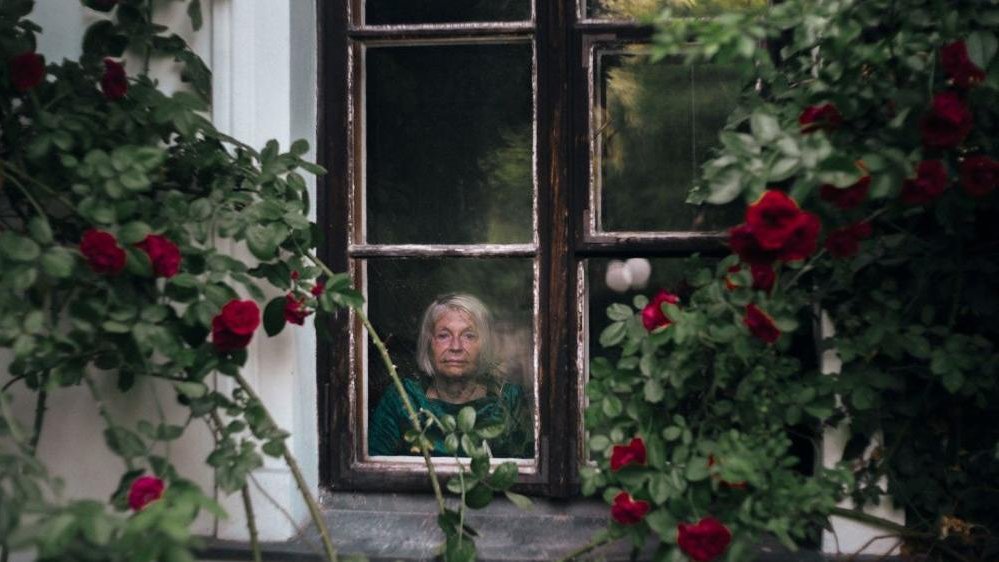 Has the way Poznanians perceive documentaries changed since the early days of Off Cinema festivals? Are today's audiences more likely to attend screenings and talk to movie makers and artists? "I have noticed that many people see and look forward to the festival as an opportunity to watch documentaries and the people they portray. I think viewers have grown confident that the productions we show are really worth watching. Meetings with audiences and conversations with authors have become a natural part of the Off Cinema landscape", explains the Festival's Artistic Director Mikołaj Jazdon. 
Without foreplay
The Festival will kick off with Honeyland, a documentary directed by Ljubomir Stefanov and Tamara Kotevska. Its protagonist is a 50-year-old woman by the name of Hatidze, who lives with her sick mother in a deserted Macedonian village. She sells small amounts of honey in a city four hours' drive from her home. She treats her bees differently than her neighbours, who only care about profits. Honeyland, a film showed in numerous competitions, received an award in the 2019 Sundance Film Festival. It has been described as "a deeply moving portrait of a pure and humble soul" and "one of those cinematographic wonders that will seduce you, make you love it from the first scene and continue to tug at your heart even after its closing scenes have faded away".  
The festival's focus is on independent and amateur productions that are not available in cinemas. "Today's documentaries are independent by nature. If you miss one during a competition screening, for instance during Off Cinema, your chances of seeing it anywhere else are very slim. The distribution of films presented in attractive off-competition categories is slightly different. The Festival divides them into such categories as Mountain Docs, The Architecture of the Documentary, The Sound of Docs, Films About Films, and Meeting With the Jury", says Jazdon. 
This year's Mountain Docs line-up comprises five titles: The Last Mountain directed by Dariusz Załuski; Everest for Everyone by Adrian Dmoch; Dreamland directed by Stanisław Berbeka; The Wind. A Psychological Thriller by Michał Bielawski and Piano to Zanskar produced by Michał Sulima. In the Sound of Docs category, we will see Miles Davis: Birth of the Cool directed by Stanley Nelson and Frank Zappa: Eat That Question by Thorsten Schütte. 
From America to Stare Juchy
Out of the total of 2512 submissions for the competition, we are going to see thirty. For the first time in the history of Off Cinema, Golden, Silver and Bronze Castles will be awarded in the two categories of feature and short films. The former will be judged by Wojciech Staroń, Francesco Clerici and Katarzyna Mąka-Malatyńska, the latter by Marian Marzyński, Emilia Mazik and Marta Prus. 
The programme of the above 30 minute documentaries includes Best Unkept Secret about a journey of fifteen years depicting the volatile life of an extreme right's prince; Clean Hands, whose author explores fly-on-the-wall style the life of the Lopez family against the backdrop of Central America's largest garbage dump, and Outside the City, whose main characters are the monks of the Mount Saint Bernard Abbey shown opening the UK's first Trappist brewery. Other productions include The Captain - a meditative tale on the theme of fading away centred on the famous nearly-80-year-old sailor Capt. Krzysztof Baranowski; Złota, an intimate portrait of a community of neighbours; Unconditional Love, whose director explores the possibility of a relationship forming between a devotedly religious 80-year-old woman and her gay grandson, and In Touch, a portrayal of the village of Stare Juchy in the Masuria region, over 400 residents of which, that is more than a half of its population, have emigrated to Iceland since the early 1980s.
The short films in the programme include the picture Beeman about a conservationist; Crossing Borders about Khansaa and her family, who have fled the war-torn Syria to start a new life in America; House of Memories, which depicts the suffering and loneliness of Krystyna Cierniak-Morgenstern after she lost her husband, the famous director Janusz Morgenstern, and Horse Riders, a film about the celebration of Easter Sunday in a village near Podole.
Cinéma vérité
As is already known, this years Platinum Castle award will go to Marian Marzyński for lifetime achievement. "Marzyński is Poland's only artist to have managed to make films about Poland (and not only) while in exile in Denmark and the USA. While still in Poland in the 1960s, he was the precursor of the Cinéma vérité movement which thrives on spontaneous interactive conversations stricken with people "on the street." His trademark are documentaries portraying the history of Polish and Jewish emigrants from the perspective of his own life, as exemplified by Skibet, Shtetl, Anya and Never Forget to Lie", notes Mikołaj Jazdon.  
Needless to say, Off Cinema will show some of his films, among them Return of the Ship (1963), a record of the director's conversations with Polish expats returning from the US to their homeland on board the MS Batory oceanliner; Farewell to Fatherland (1964); Before the Tournament (1965), whose Polish premiere took place in 2018; Skibet / Hatikvah and Never Forget to Lie. 
Monika Nawrocka-Leśnik
translation: Krzysztof Kotkowski 
23rd International Documentary Film Festival Off Cinema, 15-20 October, for more, see: offcinema.ckzamek.pl
© Wydawnictwo Miejskie Posnania 2019