Inclusion through culture
Here is an event that may not interest everyone but that strives to embrace all. From 8 to 10 December, the WŁĄCZNIK! (or "on switches", a pun on the Polish word "włączać", which is "include") International Engaged Culture Forum will take place in the Zamek (Castle) Cultural Centre.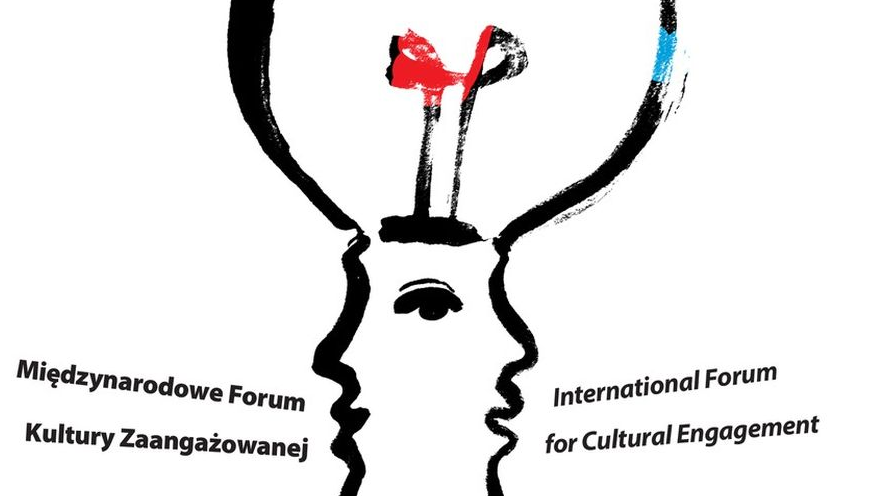 As stated by the organisers, the forum is intended to connect people willing to make a difference through culture. Within the span of three days, seventeen workshops and numerous discussion panels and presentations will bring together individuals professionally involved in art, educators, therapists, people with disabilities and people experiencing homelessness. People from various social, age and ethnic groups will be given an opportunity to speak out and be heard, the overarching aim being to view engaged culture from multiple angles.
The forum's attendees will be there to define engaged culture and discuss its role in developing an open harmonious society and how to make such culture more accessible to various groups.
The events will be held in Polish with some of the sessions translated into English, the Polish sign language and Ukrainian. Some of them will be based on music. Four of the discussion panels and presentations will also be streamed online.
Three "inclusion on-switches" have been envisioned, each concerned with a slightly different issue, although - as the organisers suggest - all of them are mutually complementary. The social "inclusion on-switch" comprises two discussion panels, one on engaged culture with floor given to people at risk of social isolation and people from their immediate surroundings, and another focused on cross-sectoral cooperation.
The therapeutic "on-switch" is a music therapy segment. It features presentations and workshops with Jackie Robarts and Dominika Dopierała, an interactive demonstration of a sound massage instrument and a relaxation session with Adam Lem and his blend of lute music and Tibetan bowl sounds.
The multicultural segment will explore the community outreach engagements of various cultural groups. The speakers will share their experiences, including those with creating an multicultural garden, multicultural theatre, and various workshops, getting to know folk culture and promoting artistic events for Ukrainian audiences.
A number of presentations on topics shared between these "on-switches" will address cultural education and music therapy as forms of therapeutic social support. The participants will be offered a chance to hear a concert by the band Siły Specjalne and challenged to learn to play Ukrainian songs on the ukulele within ten minutes.
The full forum programme and its application forms have been posted on the Castle Cultural Centre website.
Agnieszka Nawrocka
translation: Krzysztof Kotkowski
WŁĄCZNIK! International Forum for Engaged Culture
8-10 December
Zamek (Castle) Cultural Centre
For detailed programme, see ckzamek.pl
© Wydawnictwo Miejskie Posnania 2022