Guitars galore and an orchestra
The upcoming autumn edition of the Jazz Era promises to be fascinating. In his November concert, the US guitar virtuoso Stanley Jordan will be joined on stage by local musicians of the Poznań Jazz Philharmonic Orchestra.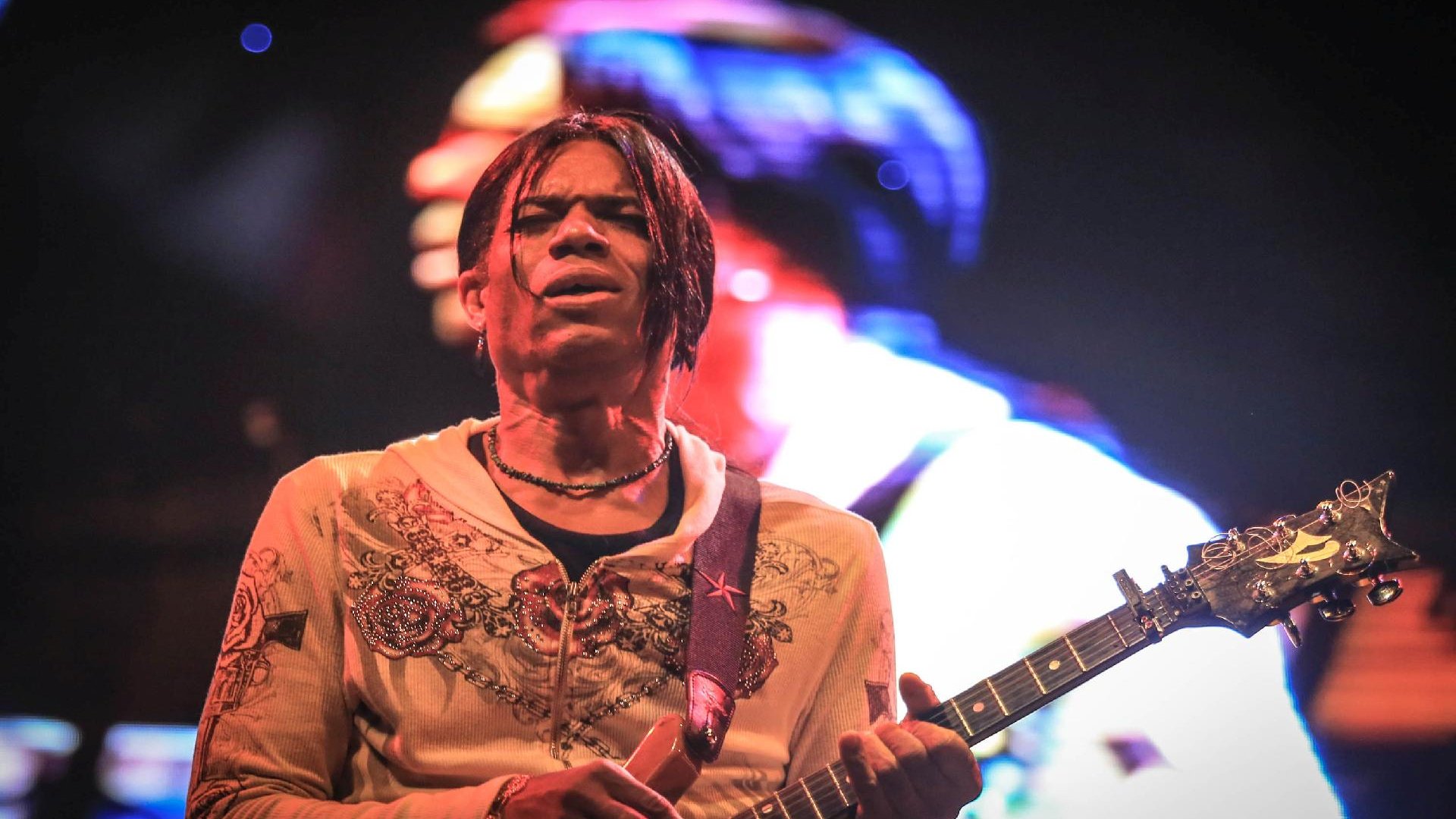 In his historic Jazz Forum magazine review of Stanley Jordan's highly publicised concert, which was also his first ever appearance in Poland, Roman Kowal wrote elatedly: "It was a great demonstration of unapologetic contemporary jazz in a style that embraced the present, incorporated multiple currents of contemporary jazz and the related genres and synthesised them to extract all parts that were living and valuable". The time was autumn 1990, the setting: the Jazz Jamboree festival. I can still remember how thrilled everyone was about the concert, although the announcement that the artist would simultaneously play two guitars did not go well with some fans who feared they would be seeing too much over-the-top virtuosity. And yet Jordan never resorted to cheap tricks and proved himself to be a true artist. Especially that he was accompanied by two highly accomplished musicians: Kenwood Dennard and Charnett Moffet.
Today, almost three decades on, much has changed: Stanley Jordan has risen to the status of a jazz classic. In his visits to Poznań, he reassert his own class and artistically confronts Polish instrumentalists. He is certainly known for his supreme technique, and especially his two-hand tapping (which, simply put, involves extracting sound from a guitar by tapping one's fingers at various spots along the guitar fretboard).
Jordan's career took off in the late 1970s when, as a teenage boy, he appeared alongside the famous Dizzy Gillespi. His big career break came with the release of his 1985 album Magic Touch, which topped the Billboard hit list for 51 consecutive weeks! In addition to excellent instrumental form, the artist displayed an array of inspirations, which later became his hallmark. He recorded not only his own compositions but also music by Miles Davis, Thelonious Monk, the Lennon-McCartney duo, and Jimi Hendrix. His numerous subsequent career highlights include collaboration with esteemed masters of jazz and other genres, such as Stanley Clarke, Quincy Jones and Michał Urbaniak on the one hand, and Kenny Rogers, Dionne Warwick and Dave Matthews Band on the other. Jordan has received four nominations for the Grammy Award.
One special feature of the Poznań concert is that the American artist will be joined on stage by local musicians. These include the well-known and celebrated Poznań Jazz Philharmonic that is led by another guitarist, Piotr Scholz. The event is billed as Stanley Jordan's first concert with an orchestra. The Poznań big-band, made up of outstanding young-generation instrumentalists, is known for its compelling albums and remarkable concerts, including joint appearances with such artists as Jean-Luc Ponty, Rosalie, and the band Dagadan. The plan is to record Jordan's performance with the Poznań Jazz Philharmonic Orchestra and release it as an album.
Tomasz Janas
translation: Krzysztof Kotkowski
Jazz Era: Stanley Jordan & the Poznań Jazz Project
Adam Mickiewicz University of Poznań Auditorium
9 November, 7pm
Admission: PLN 100-150
© Wydawnictwo Miejskie Posnania 2019