From the simplicity of a gesture to the power of a message
"The power of colour can impress even a viewer who is unfamiliar with the subject matter," noted Tomasz Łęcki, Director of the National Museum of Poznań speaking at a press conference about an exhibition of posters by Michel Quarez that opened on June 7 after a delay caused by the outbreak of Covid-19.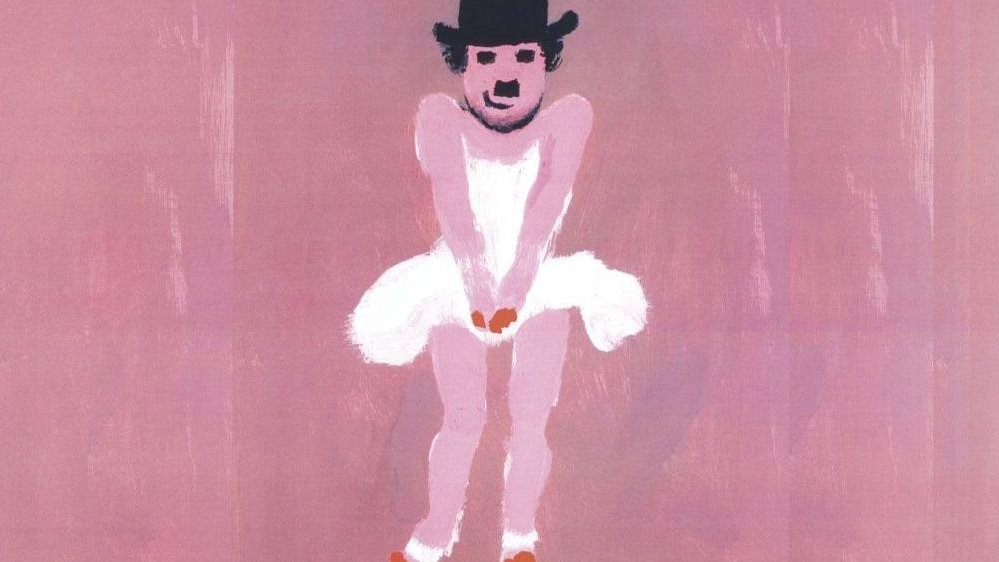 The delay and the waiting it involved could have and actually should have whetted people's appetites for a decent serving of poster art. Held in the wake of the artist receiving the Jan Lenica Award from the National Museum of Poznań, the exhibition displays over a hundred works created by Quarez since the 1980s.
From urban space to the museum
That means we are not going to see the artist's earliest works. Still, here is a unique opportunity to learn about Quarez' more mature art created after his studies, after his brief apprenticeship in Warsaw at the studio of the Polish poster guru Henryk Tomaszewski, after stints, first at a Paris and later at a New York advertising agency, and after the protests that swept across Paris in 1968, greatly influencing the artist's beliefs and views.
Speaking at a press conference, the exhibition's curator Anna Grabowska-Konwent indicated that the collection on view is not made of original editions of posters but rather of those taken down and collected around the city. While this may seem as a mere curiosity, this fact is actually of symbolic significance. It is city landscapes that the artist considers to be special and the appropriate place to exhibit his works. He is constantly inspired by street life, both as an artist and as a human being.
"The artist's nature as a social worker keeps him from confining himself entirely to his studio. That nature demands reaching out far and wide into the community - it will not settle on displays and galleries narrowly targeted at any specific social group. He himself notes: "The streets are my gallery - I see no difference between creating paintings and posters." Although when we see Quarez' posters, they are in fact confined to gallery premises, we are fully aware that it is "the streets" that come from and can identify ourselves with the people who had a chance to see them before us at a whole different time and place.
Not always colourful
The works themselves, which bill festivals, city holidays and exhibitions, encourage one to spend time with others, tightening social bonds. However, Quarez creatively addresses other issues as well, largely to present a worldview with which he can identify himself. This is vital and allows the artist to be highly genuine in every display. Hence such projects as the poster "No!" associated with the 2005 referendum on establishing a constitution for Europe; or "Very funny! Get mugged in the street for a phone or a piece of jewellery!" on street violence, and his piece on "Immigrants' voting rights".
The first to catch the eye are the artist's vivid, even fluorescent colours. You can only imagine how amazing and conspicuous they must have been in urban space. Another distinctive feature are the short stories that Quarez tells through his posters. The posters paint scenes that lose none of their clarity or charm through the lack of detail, thanks in great part to the all-embracing view they present and the artist's knack for capturing the essence of things and selecting the simplest and yet most powerful of features. In addition to these intense compositions, Quarez creates black-and-white works that rely heavily on drawings. Although this seems to be an opposite artistic pursuit, it is equally strong on simplifications and apparent negligence that produce a very clear end result.
Finally, I cannot ignore the posters by the Croatian artist Boris Bućan that have recently been displayed in the Arsenal Municipal Gallery. Bućan is known for his eye for detail and small elements that combine to become large compositions. I am mentioning the exhibition to highlight the fact that although artists can approach posters and art in general in many diverse ways, their works can still be fascinating. The kinds of exhibitions that could recently be seen in Poznań testify not only to the great diversity of art but also to the fact that there is a place for everyone in the realm of artistic creation.
Justyna Żarczyńska
translation: Krzysztof Kotkowski
© Wydawnictwo Miejskie Posnania 2020