Eight concerts in eight years
Meskalina is inviting its friends over again! While the majority of the musicians in this year's lineup are Polish, the concerts won't be without a touch of Britain.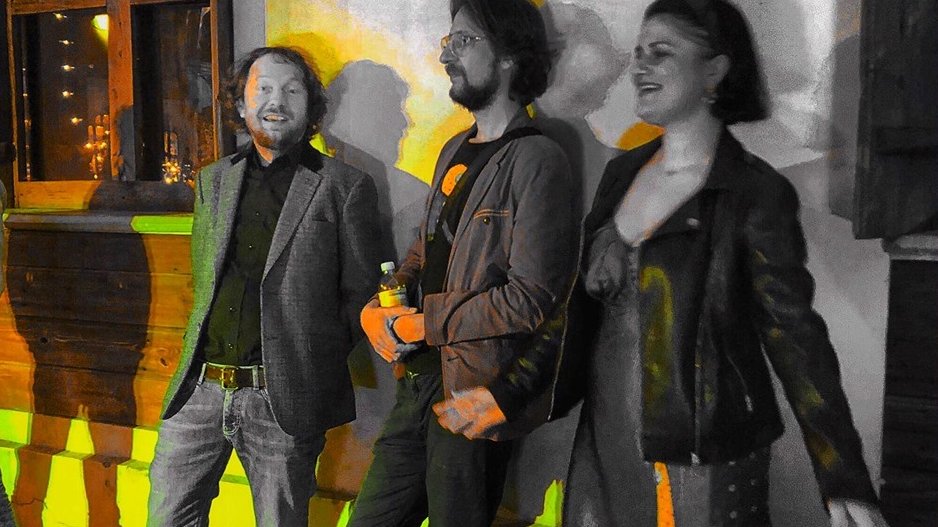 Meskalina is a special place indeed on the cultural map of Poznań. Situated in the very heart of Stary Rynek (the Old Market Square), the club has never let the mainstream carry it away and yet, there is nothing there to deter popular sound fans. "We like to follow our own path. Are we moving "against the tide"? I do not know. For sure, we are certainly not going "with the flow". We strive to be independent and we stay that way thanks in big part to our regulars", said Benek Ejgierd, founder of Meskalina, in an interview for the online magazine Kultura u Podstaw.
Our regulars are not just in the audience - they are also some of our artists. The Meskalina Friends Festival relies on the kind of musicians who have felt the atmosphere of this place, befriended the audience, or simply enjoy coming back. The event will kick off on 6 October with a concert of the Dobre bo Dobre trio featuring artists from the bands DagaDana, Limboski and Something Like Elvis. Daga Gregorowicz, Sławomir Szudrowicz and Jacek Cichocki play music for incurable romantics, rebels and sensitive types alike. They combine electronic music and vocals with intriguing sounds of the resonator guitar. In October, we will also hear popular artists from Indie music circles. The minimalist and emotionally moving alternative music of Hope Lesli will follow on 13 October. Do not miss the concert by Kasai, who is adored by Poznanians, on 24 October. Her debut album Equals has been well received. The music abounds with contradictions: at times ethereal and subtle, it can quickly become tense, surprising the listener. Scheduled in between Hope Lesli and Kasai is a performance by the ladies of the band Lor (October 20). Even in their teens, they captured the attention of hundreds of thousands of YouTubers, as well as journalists and promoters, which led to their debut at the Spring Break festival, among other things. Their music is clearly inspired by Birdy and Agnes Obel. Also in October, we will hear Denis Jones (27 October), a UK musician returning to Meskalina after a long break. He is known for blending blues and folk with heavier electronic music.
In November, Meskalina's stage will be graced by Michał Kmieciak (28 November), who is certainly one of the club's true friends. As the festival's organisers have put it: "We are not sure what we love the most: Michał himself, his magnificent music, or perhaps the incredible stories he likes to share during his concerts." The festival will end with concerts by Peter J. Birch (1 December) and Anomalia (8 December). The former is an encounter with the sounds of alternative country and Americana. The septet Anomalia hates being pigeonholed into genre categories. Its members are associated with the jazz community, which in itself suggests we are in for musical surprises.
Aleksandra Kujawiak
translation: Krzysztof Kotkowski
Meskalina Friends Festival #8, 6 Oct. - 8 Dec., tickets: PLN 25-40, for more see meskalina.com
© Wydawnictwo Miejskie Posnania 2019