Duty and pleasure
Rescheduled from June to September, with its programme reduced almost exclusively to Polish performers, this year's Ethno Port will be different from previous editions. And yet, it promises to be truly fascinating.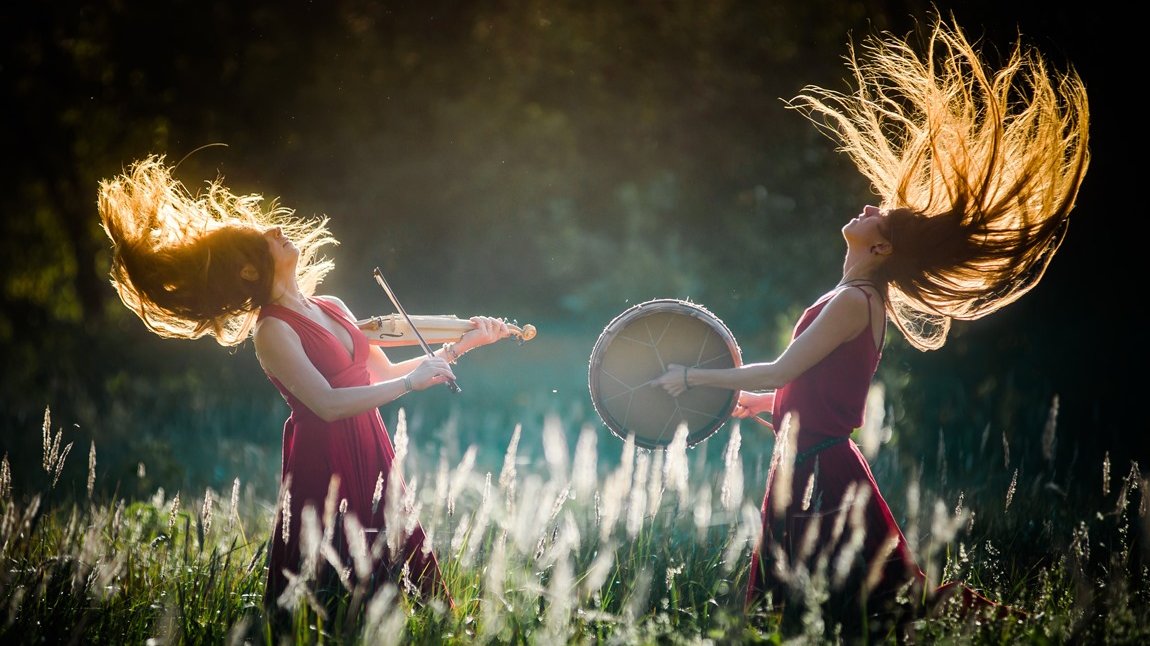 "If everything goes to plan and the festival actually does take place, all credit for making it happen should go to its organizers and their dogged persistence. The event will be special indeed as the times are what I'd call revolutionary. Revolutionary is precisely how I see the involvement in the festival of the Polish band Uwolnione Dźwięki. "Now more than ever people need to connect with one another to keep the ties between them from eroding", says Maciej Rychły, asked by our editors why he chose to take part in this year's festival. Being the festival's spark and unconventional announcer, Rychły is one of the most colourful and prominent figures on the Polish tradition-inspired folk and ethnic music scene.
Needless to say, not unlike many other events in 2020, this year's Ethno Port edition is going to be truly unique. And why is it that the artists we are we going to see will be almost exclusively Polish? Is it because of uncertainty, coronavirus-related logistical challenges, budgetary constraints or a policy of promoting domestic musicians? The Festival's Director, Andrzej Maszewski, had this to say in reply: "It is in fact all of the above combined together. Budgetary problems are impacting the Castle just as all other local government institutions of culture, and those problems are unlikely to go away any time soon. To plan the flights and accommodations of foreign artists would be impossible and irresponsible given how often ground rules are changing during the pandemic. As for supporting Polish artists, we see it as our duty. The key thing though is that we are trying to focus on the upsides of the crisis. More than in any other Ethno Port edition, Polish bands will have a chance to grab the spotlight during the main concert. 
This year's concerts will be held in the Castle's courtyard and its Grand Hall (Sala Wielka). We will kick off with a concert by Sutari, a female trio that has already performed in Poznań. The appearance comes only a few weeks after the artists released their latest, third, magnificent album, Siostry rzeki (River Sisters). Poznań is the first city to see the band in its new line-up, joined by Joanna Kurzyńska on violin and drum. Interestingly, the trio's other two members, Barbara Songin and Katarzyna Kapela, will also join other bands during the festival. One such band is the duo Mehehe brought in on short notice last year as a replacement. This year, Mehehe is going to give a full-fledged long announced concert. Other artists include Kapela Timingeriu with its lively ludic dance music drawing on many inspirations. 
The majority of this year's Ethno Port musicians come from the capital of Wielkopolska. In the words of Andrzej Maszewski: "Especially on this 20th anniversary of Dom Tańca (Dance House), having Poznań artists here is an obvious choice as well as a great pleasure for Ethno Port organizers". 
The line-up includes the band Fanfara Awantura (formerly with the prefix Tzigunz) led by Michał Fetler. Fetler, who is known from Polmuz and the Jazz Band Młynarski-Masecki as well as a number of other bands, will play what has been humorously described as "the genuine Polish techno", a genre that blends Polish folk tunes with synthesizer music and other modern sound solutions. Poznański Dom Tańca will celebrate its 20th anniversary under the leadership of Jacek Hałas. The event will feature Kapela Dudziarzy Wielkopolskich, Przodki and Noiseband. 
Finally, the festival will close with Uwolnione Dźwięki (Released Sounds), a band created by Maciej Rychły (shepherd's wind instruments), his son Mateusz (guitar) and Elisabeth Seitz (harmonium), the latter known from the celebrated band L'Arpeggiata. Together, they will present a programme dubbed "Muzyka Świętych Jezior" ("Holy Lake Music"). 
In reply to being described as the man who has put the emotionality, substance and spontaneity of the old recordings of his Jorga Quartet in his new band's music, Maciej Rychły said: "I got lucky and I had superb musicians to boot. Such praise is incredible! If someone tells me we are still getting all those things right, I can only thank them much!" He then added: "Substance. Well put. What fascinates me is the biology of songs that have been sung for generations, the vitality of sounds woven into the fabric of life. I tend to look on the bright side of life - that outlook comes from a sense of delight, admiration and gratitude. Indeed, Holy Lake Music is like the basin of a lake that captures the waters of a flowing river and holds them for a fleeting moment. Such is the music of Ethno Port". 
The festival will not only feature live concerts but also videos from people around the world. As explained by Andrzej Maszewski: "We have asked the artists who were originally requested to appear in June to submit musical and educational material which they would prepare especially for us. In addition to recording music, we wanted them to briefly describe their work and the traditions on which they drew. As the videos we received have been highly diverse, we needed to develop a common approach that would not miss any of the uniqueness of the message provided in their material". 
Due to coronavirus restrictions, the size of audiences at our concerts had to be reduced. Will any of the concerts be streamed online? Maszewski replies: "We chose not to stream all of our concerts in real time knowing we would not be able to convey the festival's atmosphere. We are considering streaming the opening and the Sutari concert. We will try to record the other events and make them available online next to the international materials once the festival is over". 
You are in for a very special edition of Ethno Port.
Tomasz Janas
Ethno Port Poznań, CK Zamek (Castle Cultural Centre),
4-5 September
For more, see: www.EthnoPort.pl
© Wydawnictwo Miejskie Posnania 2020