CULTURE IN SLIPPERS: Make your own omelette
Many of us were planning to see the Short Waves Festival scheduled to begin on March 17. All we know at the moment is that it has been moved to August. Where then do we find short films? My personal recommendation is to visit the Omeleto channel on YouTube.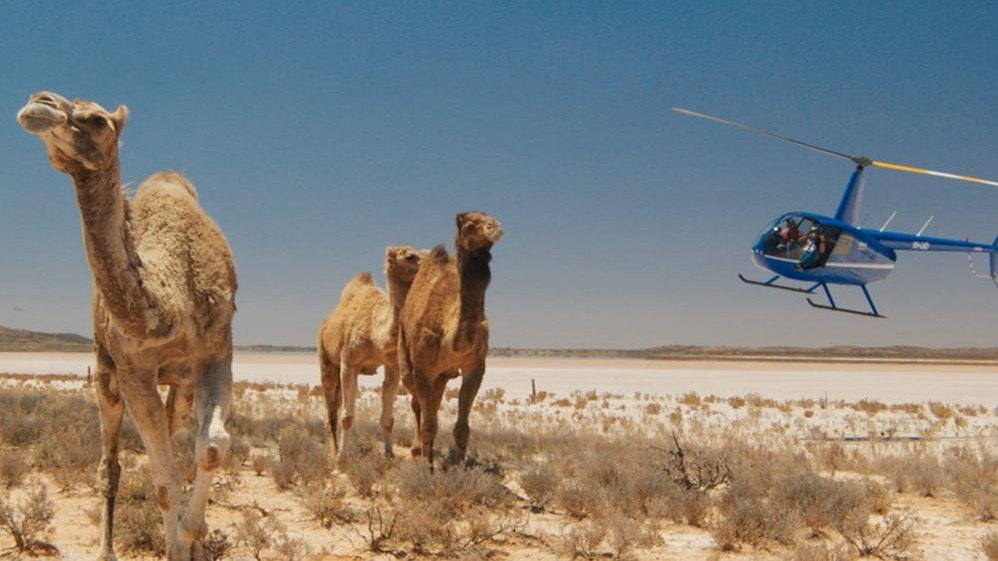 As described by its founders, Omeleto is an online festival. It is run as a website and a YouTube channel. It is a place where short films end up once their festival careers are over. On Omeleto they catch a second breath and find further audiences. The organisers assure us they have sure-fire ways to capture viewers and have stats to prove it. The unique thing about Omeleto is that films on YouTube are introduced through one-sentence summaries that only mention the original title at the end, as if they were a mere addition. It appears that the users do not browse for specific works but sift through the depository by story type, which they can tell based on the short teasers. Needless to say, one can also search by category preferences. The film offering is divided into such genres as drama, comedy, sci-fi, romance, horror, animation and documentary, although this final category as a less significant addition.
Why would anyone use Omeleto anyway? As the name seems to suggest, the site dishes out easy-to-digest fast-food-type entertainment. While the channel is admittedly rife with mediocre productions, one can occasionally strike gold and run into a short film recycled from such reputable festivals as Sundance. As I explored Omeleto, I was amazed to discover hosts of remarkable one-of-a-kind pictures that I was certain would never reach the Polish viewing public. Poland's festival scene definitely misses  out on a lot of titles. After all, the whole idea of a festival that brings audiences together in a single physical location and have them consume a huge number of films within a short time, appears to be outdated. Below you will find a short list of several titles that I think deserve your consideration.
Sometimes, I Think About Dying
https://www.youtube.com/watch?v=yUsf3AL6a4c
Asked to list the top ten films about death that tame the topic intellectually and psychologically, I would certainly include in it a short film from this year's edition of Sundance FF: Three Death by Jay Dockendorf, as well as last year's etude by Stefanie Abel Horowitz. The protagonist of Sometimes, I Think About Dying is a young girl who, as the title suggests, ideates suicide. She obsesses about killing herself on trivial occasions. Every moment she is free to think about things, such as during her breaks in the office, is likely to brings on suicidal thoughts.
Admittedly, this sounds like the worst possible film to watch during the ordeal we're all going through but in fact... the opposite is true. What Horowitz offers is a black comedy that addresses the taboo of suicide with great subtlety and sensitivity. Is there anyone who has never thought about dying? Did those thoughts not soothe you at times, allowing you to escape a gruesome reality? Horowitz wisely lightens the mood with a happily-ending romance subplot. And that is precisely what I expect cinema to do: give us hope against hope. After all, as the viewers themselves admit in their commentaries, the majority of the shorts featured on Omeleto end with in a rather upbeat manner.
Don't Be a Hero
https://www.youtube.com/watch?v=S7xzR2Fn02A&t=9s
For me, the edition of the Sundance Festival two years ago was epitomised by a certain short by Pete Lee.
Don't Be a Hero, as it is titled, can serve as an example of what the audience once expected from this festival (and probably still do because the festival's prestige rests on the legends remembered from the time of its foundation). People look for pictures of a different America, stories from beyond the big cities, with protagonists who are not your typical characters as encountered in American cinema.
Don't Be a Hero is a perversely told story of a bank robbery. Lee plays on audience expectations and relies entirely on surprise. Escaping the cliché and the sensational overtones associated with holdups, he offers a different view of America that ultimately turns out to be more true than the one seen in today's action movies coming out of that country.
Garfield
https://www.youtube.com/watch?v=EZ6d5x83k8s&feature=youtu.be
Without a doubt, the Sundance Festival is the place to go to catch up on missed shorts coming from the United Kingdom (or at least I use it that way). In Garfield, Georgi Banks-Davies proposes the female point of view on the one-night stand. For her character, the hung-over Krishna, the experience of waking up on a sofa at the apartment of the titular character Garfield, a man she has absolutely nothing in common with, turns out to be not only awkward but also an epiphanous.
Get Ready with Me
https://www.youtube.com/watch?v=ZKs6IJppCWs
The main reason I reach for the contemporary Swedish cinematography is out of my appreciation for the excellent way in which it portrays social phenomena, such as contemporary media. It is hard to believe that the film Involuntary by Ruben Östlund, which is emblematic for the genre, is already twelve years old. Its director looks at teenagers to explore social group mechanisms.
In Get Ready with Me, Jonatan Etzler offers a provocative tale of a good-natured teacher, Lukas, who is seeking to help a teenage girl named Vendela cope with her disturbing behaviour. While undeniably last year's edition of the Karlovy Vary festival featured a few shorts that were even better, Etzler's half-hour-long thriller has nevertheless left the most indelible mark in my memory. This may well be because the director explores human fears and depicts them so aptly on screen.
Judas Collar
In recent years, I have developed a liking for the Australian movie productions selected for the Sydney Film Festival. These westerns of sorts offer unique settings, a different type of wilderness and distinctively looking indigenous people. Due to the continent's geography and its colonisation history, Australian cinematography may at times resemble its American counterpart although as soon as parallels are discovered, one cannot help noticing major differences as well.
In Judas Collar, Alison James, who lives and works in Perth, Australia, tells a no-dialogue story designed to portray the world through the eyes of a camel. Camels were brought to the continent during the time of colonisation in the nineteenth century to serve as draft animals. With no natural enemies to curb their growth, they kept multiplying and reached massive proportions by 2008. By that time, their huge populations began to degrade the environment causing them to be seen as pests. James shows how Australians coped with the scourge and, more broadly, how cruel and perfidious man can be to other living creatures.
A New Man
https://www.youtube.com/watch?v=k2jX6XqcIp0
Adaptations of short stories by Etgar Keret are a unique phenomenon in the short film genre. The Israeli author is known for his ability to create concise stories that are also fascinating and gripping. He seems to have an endless supply of highly original ideas and plot twists up his sleeve. His writing career was triggered by a traumatic experience during his military service. Keret was assigned to work in an underground office where a friend of his committed suicide. After the tragedy, the would-be author was never relocated. To survive long hours at his desk, he began to invent stories.
His drive to instantly whip up stories out of the blue can also be seen in film adaptations. Keret is unequalled in finding (or inventing in fact) little absurdities in life on which he builds his stories. The resulting tensions between the things that are real, suspected and overheard and those that are imagined often transport his readers into a world that is almost magical, evoking in them an astonishment with life stripped of mediocrity, shallowness, unambiguity in which the laws of physics are suspended.
In A New Man, Hughes William Thompson adapts Keret's Healthy Start, whose main character finds a peculiar way to escape intense loneliness that he suffers after being jilted by his partner.
Marek S. Bochniarz
translation: Krzysztof Kotkowski
© Wydawnictwo Miejskie Posnania 2020