Beautiful and rebellious
The LGBT+ film festival is already in its 13th edition. What began as a modest event held in a single Warsaw cinema, has over the years grown to span multiple Polish cities. This year's edition will be held in eight of them.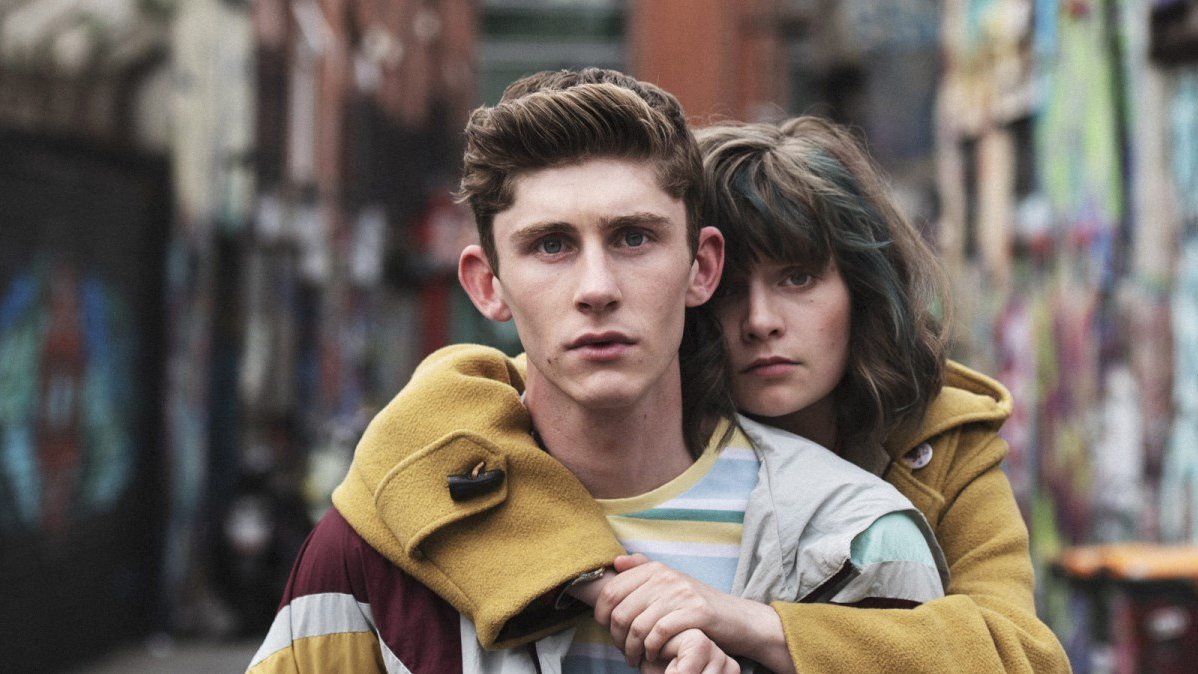 What sets this year's festival apart is an exceptionally large number of short films (over fifty). The shorts have been grouped thematically into gay, lesbian, trans-non-binary, and the animated category "Let's Animate this Love".
As for the feature films, here is what you should not miss. Aly Muritiby's Deserto Particular (Private Desert) tells the story of a police officer who has been put on suspension. With nothing else to do, he travels to meet a woman he has acquainted online. At the end of his journey, he is in for a real surprise that forces him to reassess his own masculinity. The picture was Brazil's official candidate for an Oscar.
David Freyne's Irish production Dating Amber is set in 1995, only two years after homosexuality had benefit decriminalised on the Green Island. In high school, their hormones raging, all teenagers ever think of is sex, but only heterosexual relationships are tolerated. Two friends - a gay boy and a lesbian girl - pretend to be a couple to get their peers off their backs. However, instead of being left alone, they end up getting into heaps of trouble.
Lesbian films are exceptionally well represented this year, which is notable as fewer of them are being made than strictly male gay productions. I am looking forward, in particular, to seeing the documentary Rebel Dykes directed by Harri Shanahan and Sian A. Williams, a story of women's gangs linked to the London punk movement of the 1980s. The gang's members split their time between clubbing and protesting against the oppressive homophobic policies of Prime Minister Margaret Thatcher.
A more understated story of lesbian love is told in Marion Hill's French drama Ma Belle, My Beauty, set amidst the picturesque landscapes of southern France. The movie introduces polyamorous relationships, i.e. those with more than one partner.
Without a doubt, the festival's major attraction is Ask, Buyu vs (shown in the West under the title Love, Spells and All That) by Umita Unala. The film comes from Turkey, a country where homosexual love continues to be a taboo.
And, last but not least, the festival features a lesbian production from Poland. Filip Gieldon's Magdalena is a story of a young, dysfunctional woman (Magdalena Żak), who is a DJ and who - together with her mother - raises her 5-year-old daughter. The protagonist encounters Julia (Natalia Sikora) who tries to help Magda deal with her present problems and demons of the past.
Bartosz Żurawiecki
translation: Krzysztof Kotkowski
13th LGBT+ Film Festival
Pałacowe Cinema
22-28 April
movies shown in original language with Polish subtitles
© Wydawnictwo Miejskie Posnania 2022