"After the Great War" exhibition has come to Poznań
As of 4 March, Plac Wolności is the site of a unique open-air exhibition prepared by the European Network Remembrance and Solidarity in cooperation with an international team of historians.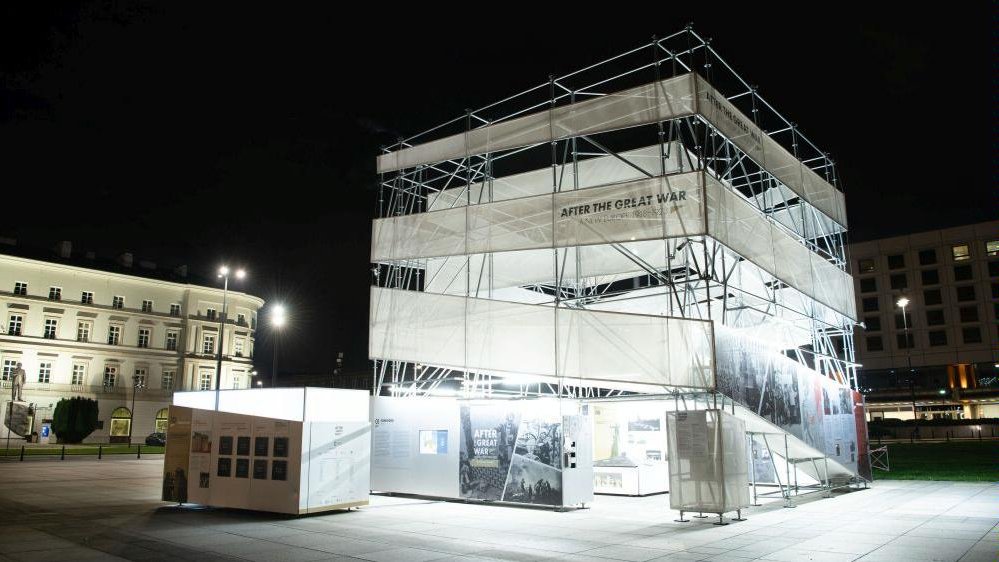 When did the First World War really end? How many new states emerged in its wake? How long did the hostilities continue past its official end? Were millionaires really rich, and what did World War I change in the standing of women? These and many other questions will be answered by the open-air exhibition entitled After the Great War: A New Europe 1918-1923.
Prepared by the European Memory and Solidarity Network in cooperation with an international group of historians, the exhibition attempts to offer an overview of the turbulent early interwar period, with particular emphasis on the history of Central and Eastern Europe. It comprises over 200 interactive archival materials including photos, documents, videos, maps and personal accounts. "Our aim is to show that consequences of events from a century ago can be felt to this day. By reviewing various interpretations of the processes that took place in our region in the aftermath of the Great War, we shed light on the diverse sensitivities of individual nations and present a variety of images of the conflict, as preserved in collective memory", says Prof. Jan Rydel, coordinator for Poland in the European Network Remembrance and Solidarity (ENRS).
The After the Great War: A New Europe 1918-1923 exhibition has been on view for three years in an international tour. It has travelled to Prague, the Czech Republic, Sarajevo, Bosnia and Herzegovina, Bratislava, Slovakia, Verdun, France, Berlin and Weimar, Germany, and, in 2020, made its first visit to Poland (Wrocław, Kraków, Warsaw) and Croatia (Rijeka). Poznań is the first stop on its 2021 tour. The display's descriptions are available in Polish and English.
The project is funded by the Ministry of Culture, National Heritage and Sport as part of the 2017-2022 programme Niepodległa (Independent). The partners of the Poznań exhibition are Estrada Poznańska, Adam Mickiewicz University of Poznań, Wielkopolska Museum of Independence, EU Screen, and European Film Gateway. Due to covid restrictions, safety measures apply.
Written by the Editors
translation: Krzysztof Kotkowski
open air exhibition After the Great War. A New Europe 1918-1923
curated by dr Bartosz Dziewanowski-Stefańczyk (ESPS), dr Robert Żurek
4 March - 5 April

Plac Wolności
free admission
© Wydawnictwo Miejskie Posnania 2021