A uniquely Poznań treat
This year's Święty Marcin street-name celebration is the first one to be held after the street has been thoroughly revamped and revitalised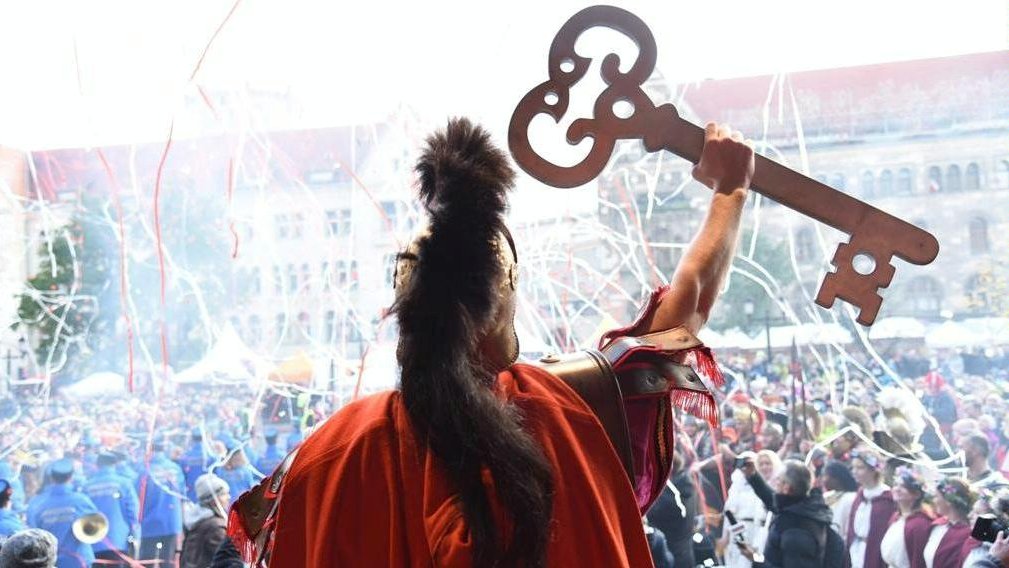 In Poznań, 11 November is celebrated not only as Independence Day but also as a colourful Święty Marcin (Saint Martin) Street Day. How has Poznań ever come to commemorate St. Martin, a Roman legionary famed for sharing his coat with a beggar? St. Martin was a legendary figure that was highly popular in medieval Europe. A church dedicated to the saint was established in Poznań in the twelfth century. A suburban settlement of craftsmen then grew around it. Soon enough, along a former road, a street was laid out that to this day serves as one of Poznań's main thoroughfares. The street acquired its metropolitan character in the early twentieth century when, at one of its ends, on the site of the former fortifications that had once surrounded the city, an imperial castle and other magnificent buildings were constructed which together formed what is known as Castle District.
An integral part of the Street's Name celebrations is a unique Poznań delicacy. As the story has it, the croissant was first seen at an indulgence event held in St. Marcin's parish. A Poznań confectioner responded to a call by the parish priest to bring gifts for the poor, baked as many as three baking trays of croissants and brought them to the church. Many others soon followed suit. Before the Second World War, it was customary for Poznań's craftsmen to additionally bring meat and bread to ensure everyone had their fill. Today, the tradition has been reduced to baking yeast-dough croissants with a filling of poppy seeds and almonds.
In its contemporary form, every Street Name celebration kicks off with a multi-coloured parade, which this year returns to its "old" route. Led by Saint Martin, the parade will proceed from ul. Piekary down the refurbished and magnificently upgraded ul. Święty Marcin to the parking lot at the Castle. The handing over of the city key to St. Martin will mark the start of a concert marathon. Some of the musicians lined up for the concerts include the Kraków Street Band, winner of this year's edition of the Gramy u Siebie concerts, Izzy, the Black Trees, and Pablopavo i Ludziki. Workshops and many other activities will be offered throughout the day. The event's organisers are the City of Poznań and the Zamek (Castle) Cultural Centre. In the spirit of the Saint Martin Coalition, all businesses and organisations based on ul. Święty Marcin are encouraged to contribute. 
Mateusz Malinowski
translation: Krzysztof Kotkowski
Święty Marcin Street Name
11 November
For more, see ckzamek.pl
© Wydawnictwo Miejskie Posnania 2019