A photographic journey
Spanning from Zbąszyń to Konin and from Piła to Kalisz, and of course, well represented in the region's capital, here comes another edition of Ireneusz Zjeżdżałka Wielkopolska Photography Festival scheduled to kick off on 14 October. Unlike most festivals, this one is more of an artistic review than a great joyful fiesta culminating with a party and musical bacchanalia. Don't count on foreign headliners either. In the end, audiences are invited on tours of local art galleries.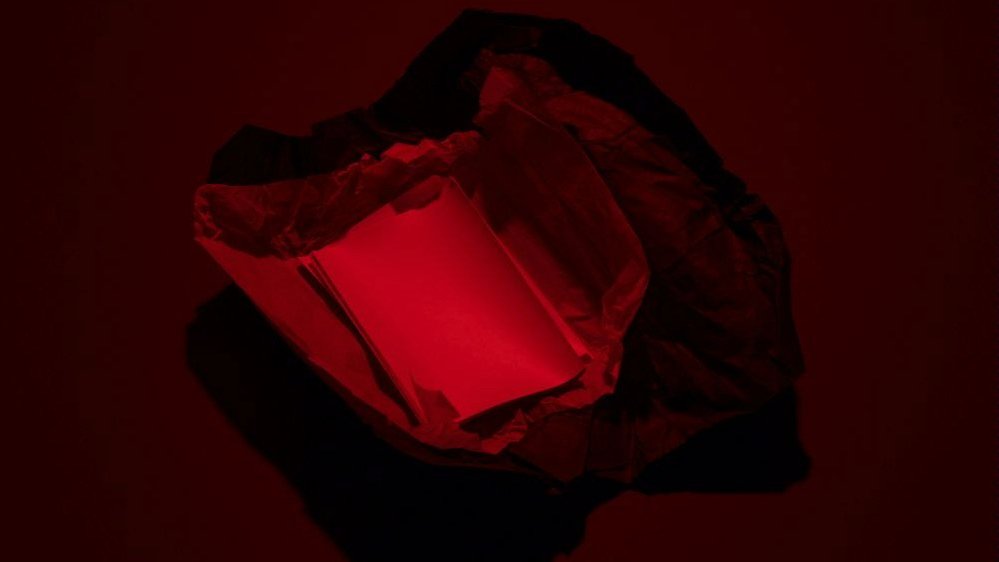 And no wonder as the central feature of this biennial event is its local connection. Despite having an overarching idea, a curator, and a main exhibition line of its own, the Wielkopolska Photography Festival is more of a clump of separate self-standing events. It consists of displays by individual photographers, artist group exhibitions that are either ad hoc or have for years been running as collaborative ventures, post-competition displays, a variety of debates and book releases. Briefly put, the festival covers the full range of photographic pursuits taking place in the cities and towns scattered across the region. It is also an opportunity to catch a glimpse of the daily practice of the most fascinating local photographers. These include such eminent names as Michał Adamski, Marek Lapis (doubling as an artist and a curator), Zachar Szerstobitow and Antoni Rut, a doyen of Poznań and Wielkopolska photography.
The leitmotif of this year's biennial is "Inner Landscapes". The title alludes to covid 19 and the deepening crises in Poland and Wielkopolska. As noted by the organisers: "the festival shows the discoveries garnered from "inward-oriented' creative expressions that explore memory, recollections, time, isolation, trauma, inner experience, and imagination (fantasising)". It seems that the more than two-years of the pandemic has provided enough time to draw early photographic conclusions based not only on typical news photos that dazzle the viewer with images of facial masks, hospitals, and disposable gloves, but also on longer-running photographic projects that show experiences, dilemmas and reflections.
Another Forecki book - another bestseller?
Without a doubt, one of the festival's most interesting events will be a book release by Mariusz Forecki. Described as Poznań's Cartier-Bresson, Josef Koudelka or Martin Parr, Forecki captures the results of years of his work (which, importantly, is still ongoing) with a regularity worthy of Remigiusz Mróz. Before ink in the updated Bluebox and the Pod maską book of pandemic photographs has had time to dry, out comes his latest creation entitled Kurz, which is Polish for dust. As described by the author himself, Kurz is "a photographic account of the collapse of the Soviet Union, the emergence of new states, wars and displacements". Made to a design by Andrzej Dobosz, this over 300-page book of photographs is highly topical in the context of the events unfolding in Ukraine. The release will be accompanied by an exhibition in pix.house gallery.
An open call for artwork submissions
Equally promising are events that began with an open call for artists. Here, however, a thorough examination is needed to spot a connection with the festival's leitmotif.
"We open a 'playground' and then escape into a world of mental swings, sandcastles, travel into space in a cardboard box spacecraft, convoluted slides and endless tunnels, backyards, playing fields, staircases, rusting ideas, hopscotch, mud soup, thought fights, racing thoughts, imagination gymnastics, dizzy meanders, and squid game: one gets to build, renovate, arrange; break and destroy and remodel. Don't look down and simply have fun! "
The organisers of the 6th WPF have received 64 submissions in response to this competition challenge. The fifteen contenders who have made it to the final include graduates of the Poznań University of Fine Arts, among them Aneta Lis and Grzegorz Sosiński, the creative duo of Łukasz Horbów and Maciej Kryński, and the Belarusian photographer and scholarship student from the Sputnik Photos mentoring programme Katerina Kouzmitcheva. The authors lined up to present their work will also include the prominent Polish photographer and member of the Association of Polish Artistic Photographers Paweł Janczaruk. After all, the playground is open to everyone! An exhibition of the submitted works opens 15 October in Pasaż 47 on ul. Święty Marcin.
The Photography Festival and where to find it
Many Poznań residents may be surprised at the absence of the Festival's events in the city's largest cultural venues. None of them are listed in the programmes of the Arsenal Gallery or the National Museum. Neither will Old Brewery regulars find exhibitions bearing the Wielkopolska Festival of Photography logo in its galleries. Poznań's only major venue to feature the festival's photography exhibitions is the Castle Cultural Centre. The Centre will display works by Jarosław Klupś, a University of Fine Arts lecturer who has long been fascinated with alternative photographic techniques (opening on 14 October), and hold a promising debate between two culture experts: Marianna Michałowska and Rafał Koschany (Together (in) photography, 25 October). Klupś and Katarzyna Kobierzyńska will additionally offer a two-day darkroom photography workshop (registration required).
Poznań photography buffs may also visit the WBPiCAK gallery (Katarzyna Ćwik, opens 14 October), Schron Kultury in the Wilda district (a portrait photography exhibition by Magdalena Fornalik scheduled to open on 18 October) and the above-mentioned pix.house and the neighbouring Pireus Incubator with works by Marta Normington, on view as of 15 October. A Ciechanów artist will appear in a meeting with authors in the renovated Arts Branch of the Raczyński Library on 26 October.
The festival's events will dominate Święty Marcin street. Next to the afore-mentioned exhibition in Pasaż 47 and the Castle Cultural Centre events, displays will be held in the Domie (Karolina Wojtas and Maciej Cholewa) and the Jak Gallery (Szerstobitow).
The sixth edition of the Ireneusz Zjeżdżałka Wielkopolska Festival of Photography will abound with photographic and related events that explore various areas of photography. The only bad news is that the next biennial is entire two years away.
Adam Jastrzębowski
translation: Krzysztof Kotkowski
6th Ireneusz Zjeżdżałka Wielkopolska Photography Festival
14-30 October
For more, see: www.wbp.poznan.pl
© Wydawnictwo Miejskie Posnania 2022