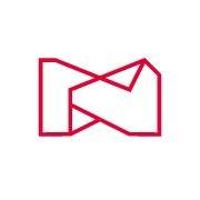 Exhibition: I go into the world and abide. Jacek Malczewski's paintings from the Lviv National Art Gallery
2022-11-29 ( Tuesday ) – 2023-10-01 ( Sun )
Muzeum Narodowe (National Museum), Al. Marcinkowskiego 9, Poznań
Exhibition: I go into the world and abide. Jacek Malczewski's paintings from the Lviv National Art Gallery (Idę w świat i trwam. Obrazy Jacka Malczewskiego z Lwowskiej Narodowej Galerii Sztuki), open until October, 1.

open: Tuesday - Sunday, Monday closed
24.-26.12., 31.12. - closed
A collection of 34 paintings by Poland's most eminent symbolic painter, taken in for long-term deposit and exhibited in an effort to display works rarely seen in Poland, show solidarity and help protect European cultural heritage. The works of Jacek Malczewski, which typically bear testimony and provide critical analysis on Poland's turbulent and dramatic history, now bear witness to the savagery of war. The journey of Malczewski's paintings from Lviv to Poznań is a parallel for the wanderings of Ukrainian refugees fleeing the war in search of a safe haven. The display lays bare the fragility of cultural heritage, highlights its value, and tells stories of museologists and artists during the war.
for more, see: National Museum website (in Polish)