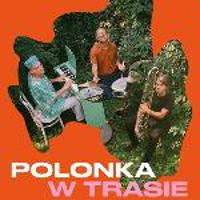 Polonka - concert
2019-03-15 ( Friday )
20:00
Dragon Club, ul. Zamkowa 3, Poznań
The year 2011 saw the formation of the trio named Pole, composed of Piotr Zabrodzki, Michał Górczyński and Jan Emil Młynarski. Their debut album, Radom, came out with Kilogram Records. Several years later, they decided to change the name to Polonka, and it was as Polonka that they released their next LP , Poemat konfesyjny, in autumn 2018 (Bôłt Records).
The set of instruments that Polonka plays includes positive organ, clavichord (Zabrodzki), contrabass clarinet (Górczyński) as well as drums and percussion (Młynarski). From the very outset, the aim of the trio has been to combine rhythms, motifs and inspirations from the geographically distant but musically kindred places across the world (Africa, Europe, America).
On their latest album, Polonka consistently follow in that direction, connecting styles and genres of folk music from various continents while drawing on the tradition of the avant-garde, improvising, contemplating the sound, the melody, and the rhythm.
Tickets: 30 pln
CONCERT TRANSFERED FROM CK ZAMEK TO DRAGON SOCIAL CLUB
materials made available by the organizer: CK Zamek