The high-end experience
The September lineup features Andrzej Jagodziński performing Komeda's music, Kuba Płużek and the much-trumpeted joint project of the Kroke trio and Urna Chahar. In the following months, prepare to see Kuba Więcek, Urbaniak in tandem with Karolak, as well as Greg Osby and Mike Stern. The autumn season at the Blue Note is looking to be scorching hot!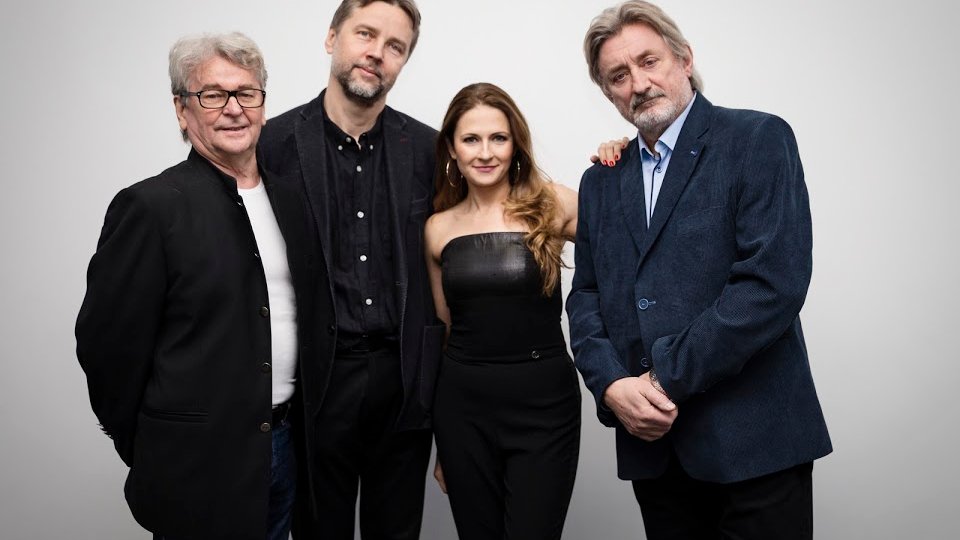 John Scofield, Jack De Johnette, Dave Douglas, Kenny Garrett, Pat Metheny, and James Blood Ulmer are just a few prominent names from among the hundreds of artists who have graced Poznań's Blue Note with their presence over the past two decades. Nobody needs convincing about the vital role that the club is playing in promoting not only jazz, but also all other kinds of music in Poznań. Its commencing 22nd season will likely prove to be another unforgettable experience for the audiences. 
The official inauguration promises to be impressive. During its course, one of the greatest Polish jazz pianists, Andrzej Jagodziński, will present his own interpretations of compositions by Krzysztof Komeda. He will be accompanied not only by the regular members of his trio, Adam Cegielski, Czesław Bartkowski (with whom, among others, he stunned audiences with Chopin's music arrangements a quarter of a century ago) but also Agnieszka Wilczyńska doing the vocals. A few days later, the famed highly-esteemed lead young-generation pianist Kuba Płużek will present his project together with his trio. Płużek will return to Blue Note at the end of the month to perform with the two Cuban lead artists from the Vistel Brothers. 
September will not pass without local and not necessarily strictly jazz musicians. Wiesław Prządka and his quintet will perform tango nuevo. Hanna Banaszak will sing jazz and pop standards as well as her own songs. She needs no introduction in her home town of Poznań nor does she require advertising - tickets to her shows are selling fast. 
One other huge event for folk and world music fans will be a concert by members of the Kroke trio, a band highly popular with Blue Note audiences, this time slated to share the stage with the Mongolian singer Urna Chahar. 
There will be no shortage of amazing concerts in the following months. In October, as part of events accompanying another edition of the Blue Note Poznań Competition, lined up on two consecutive days are one of the biggest sensations of recent years and one the greatest hopes of Polish jazz - Kuba Więcek with his trio, followed by two absolute classics: Michał Urbaniak and the Wojciech Karolak trio. Then, still in October, brace for the world-renowned Simon Phillips and Greg Osby! 
In November, the Blue Note will host further luminaries: the celebrated Omar Hakim with the all-star band Ozmosis, Mike Stern, and the famed and acclaimed Klaus Paier / Asja Valcic duo. Rock fans will get a treat in the form of the legendary Deserter. This shows that the Blue Note remains open to diverse musical genres, all of them consistently high-end.
Tomasz Janas
translation: Krzysztof Kotkowski
For the detailed programme, see bluenote.poznan.pl
© Wydawnictwo Miejskie Posnania 2019