The city reveals itself through murals
Dispersed throughout Poznań, murals and other forms of street art not only adorn the city but also disclose much about its residents and culture.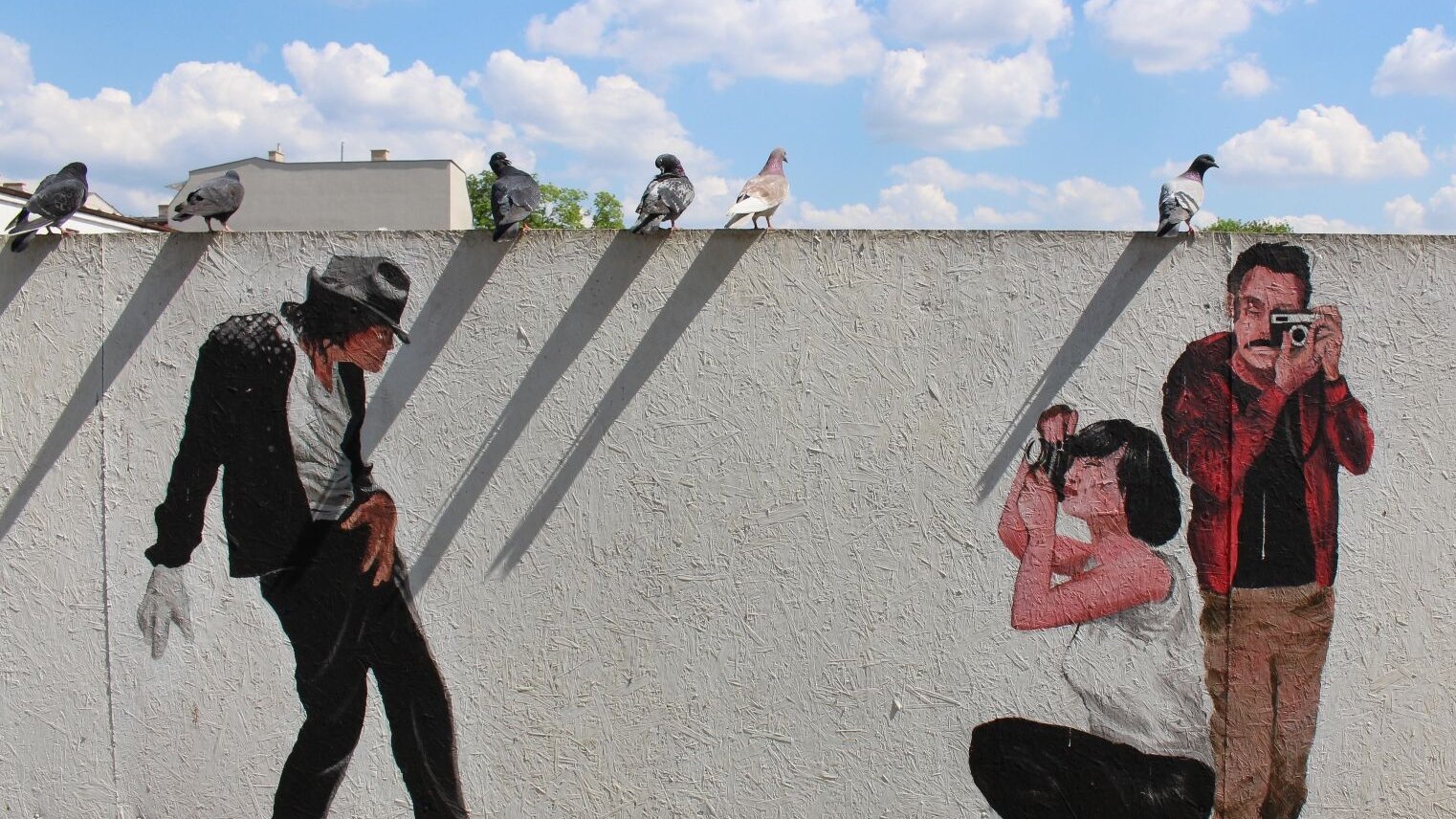 Many of the murals are magnificent works of art, bearing testimony to social initiatives that make Poznań so modern and welcoming to current artistic trends. Follow the mural trail to discover astounding artwork and, in the process, get a glimpse into the soul of the city peering out of its nooks and crannies. 
One of the most impactful mural projects was the Outer Spaces Festival held in 2011-2013. The initiative, which attempted to bring art closer to Poznań's inhabitants, left quite a mark. Working hand in hand with city officials, artists used murals to breathe new life into Poznań's most atmospheric districts: Stare Miasto (the Old Town), Wilda and Jeżyce, which connect the older generations of Poznanians with young artists and the creative community. Some of the most noteworthy contributors to the project were Blu, a world-famous Italian street artist who made his name by tackling controversial social and political issues, and Kenor, dedicated to expressive geometric abstractions reminiscent of his sunny home country of Spain. 
Although what the Outer Spaces Festival did for the world of murals can hardly be matched, it is not the only initiative that has changed the face of the above-mentioned districts. The renowned Polish artists Noriaki, Ania Kostka and Myszka & Kot A covered a wall on ul. Robocza measuring over 100 meters in height with graffiti. Their work was inspired by the slogan "choose wisely" referring to the various dilemmas encountered in life. The project has also helped beautify neglected courtyards of the Jeżyce District, where artists from the Part Time Heroes Collective put up installations alluding to the District's history. 
Poznań's murals also draw on national cultural heritage. Some of them feature wall inscriptions of poems by Poland's most eminent poets, provoking people to stop and reflect amidst their daily hustle and bustle. The streets speak with the words of Zbigniew Herbert, Wisława Szymborska, Tadeusz Różewicz and Stanisław Barańczak. A courtyard on ul. Zielona 1 pays tribute to Polish painters, its walls covered with replicas of paintings by Aleksander Gierymski and Jacek Malczewski. 
Some murals depict Poznań's eminent residents, its most colourful personalities and "ordinary" people. One of the walls of the Collegium Novum bears a liking of the above-mentioned Stanisław Barańczak, who made his name not only as a poet and outstanding translator, but also as a lecturer at Adam Mickiewicz University.
A mural on ul. Piątkowska 92 immortalises Mr. and Mrs. Kalinowski, a married couple who, since 1973, have watched over 14,000 movies in the city's cinemas. Anyone who visits Poznań's movie houses has seen the famous pair, recognised repeatedly for their active expression of love for motion pictures.
Rataje, one of Poznań's tower block neighbourhoods, has recently seen the Bring Generations Together project, displaying larger-than-life images of residents of the Piastowskie and Rusa estates. 
No account of the history of Poznań's murals and street art would be complete without mentioning Noriaki, one of the city's greatest street artists, the author of the Watcher, a series of black sprayed figures ubiquitous throughout town, which crop up in top locations as well as on side streets and in places where you would never expect them. While the Watchers can be enormous, they can also be fairly small, pondering the world around them, or doing things that best reflect the spirit of a given site. 
Aleksandra Nieścioruk
© Wydawnictwo Miejskie Posnania 2018