The avant-garde woman
At times, female artists link up with male artists, not only professionally. Numerous examples of such couples can be found throughout art history. Sadly, many women in such relationships had to wait until contemporary times to emerge from the shadows of their famous husbands and be recognised by contemporary critics and art lovers. One example of such an artist is Sophie Taeuber-Arp.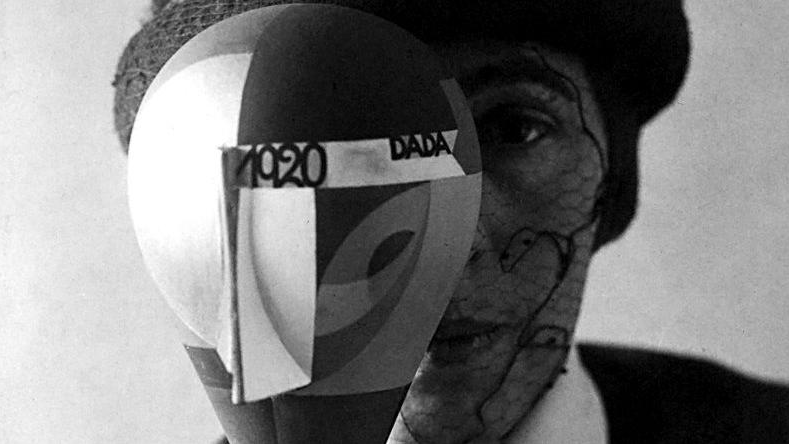 "Dimensionism is a general movement of the arts. Its unconscious origins reaching back to Cubism and Futurism, it has been continuously elaborated and developed since then by all the peoples of Western civilization. Today the essence and theory of this great movement bursts with absolute self-evidence. Equally at the origin of Dimensionism are the European spirit's new conceptions of space-time (promulgated most particularly by Einstein's theories) and the recent technical givens of our age. The absolute need to evolve, an irreducible instinct, has sent the avant-garde on their way toward the unknown, leaving dead forms and exhausted essences as prey for less demanding artists. We must accept-contrary to the classical conception-that Space and Time are no longer separate categories, but rather that they are related dimensions in the sense of the non-Euclidean conception, and thus all the old limits and boundaries of the arts disappear", proclaimed "The Dimensionist Manifesto" formulated by the Hungarian poet, Charles Sirato. Sirato expressed an artists' fascination with the world of science, its achievements and quests. Artists wanted to be part of things that transcend the world of art, as it existed in their time, and that compel observers to change their perspective on the world. Dimensionism came into being mainly as a result of an evolution rather than of a movement or association invented and managed by any particular person. 
A creative yearning
Sirato's manifesto was signed by a group of artists. Among them was Sophie Taeuber-Arp, one of only two women, other than Katarzyna Kobro, who placed their signatures on the document. The artistic career of Taeuber-Arp, born on 19 January 1889 in Davos, Switzerland, gave testimony to an evolution of the world of art, as she applied her inquisitive mind to abstraction. Sophie Taeuber-Arp devoted the early years of her artistic education to textiles and weaving. She displayed a creative yearning that drove her to pursue artistic visions by means of alternative techniques. In 1911 in Munich, she joined the experimental studio of Hermann Obrist and Wilhelm von Debschitz, where she developed a taste for the use of wood and an interest in architecture. Nevertheless, she never abandoned artistic fabrics and continued her studies in this field of art in Hamburg. 
Relationship with Dadaists
A breakthrough in her career and personal life came in 1915, the year she moved to Zurich. It was then that she met her future husband, also an artist, Hans (Jean) Arp, and associated herself with the Dadaists. A year after her arrival in Zurich, she assumed a teaching position at the local School of Applied Arts. She herself recalled the time spent in Zurich and her teaching work in the city as rather tedious. It is nevertheless clear that despite such sentiments, she was able to spread her wings while there, opening herself up to successive forms of artistic expression. She not only took an interest in dance but - on behalf of the clients who valued her knowledge and abilities - managed to complete a series of interior design projects. Her work in this field culminated with a modernisation design of the 18th-century Aubette building in Strasbourg, which she completed with her husband, whom she invited to collaborate. In 1926, André and Paul Horn and Ernest Heitz commissioned her to transform the building, at the time temporarily used by the army, into a recreational and cultural centre. The project helped her shed the restraints of applied arts, all the while using her knowledge of it and - above all - her attention to composition details, to open a new chapter in her work.
Circles and rectangles
Over the years, Sophie Taeuber-Arp's designs maintained a consistent set of distinctive rhythm, colours and forms which combined into a well-thought-out composition. These elements played an important role also in her later work. When, in the late 1920s, she and her husband moved to a Parisian suburb, she had already been using abstract forms by combining circles and rectangles. In the 1930s, with an almost scientific inquisitiveness, she studied mutual interactions between shapes and colours. Her findings influenced not only the works that employed such geometric figures but also those that relied on organic forms taken from nature. She worked with canvas, paper and wood, which she used to translate her artistic ruminations into three-dimensional compositions.
Sophie Taeuber-Arp was a key figure not only in the international group Abstraction Création, which was active in the 1930s, but also as a powerful personal influence on 20th century art, exerted despite her having remained in her husband's shadow for many years. Selected 1920s and 1930s works of the artist will be on view at CK Zamek starting on 13 September.
Justyna Żarczyńska
translation: Krzysztof Kotkowski
"Breaking into a new dimension. The Artist Sophie Taeuber-Arp" - works by Sophie Taeuber-Arp, courtesy of the Arp Foundation, Berlin/Rolandswerth, curated by Maike Steinkamp, ​​CK Zamek, on display from 13 September to 24 November
© Wydawnictwo Miejskie Posnania 2019